Books

Featured Books

smt007 Magazine

Latest Issues

Current Issue

Chips Don't Float

In Europe and the U.S., legislation is under way to revitalize PCB fabrication and packaging. What is the status of this work, and how specifically does this change the industry landscape for EMS companies? What will help keep us afloat?

Flying High With Digital Twin

The opportunity to use manufacturing simulation as a test bed for job planning and process optimization brings continuous improvement into the modern age. This may be an all-or-nothing type of project, but it's worth the investment.

Artificial Intelligence

In this issue, we (and AI) explored how and when artificial intelligence plays a role in manufacturing today. Whether on the factory floor, or in the front office, AI applications are emerging and changing how we approach planning, processes and problem solving.

Columns

Latest Columns

||| MENU
Kitron Acquires BB Electronics; Expands Geographic Footprint
December 22, 2021 | Kitron
Estimated reading time: 3 minutes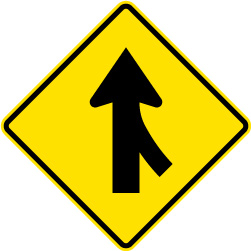 Kitron has entered into an agreement to acquire Danish EMS company BB Electronics A/S, which has production facilities in Denmark, China and the Czech Republic. The deal is clearly earnings accretive and adds significant shareholder value.
"BB Electronics gives us a solid position in one more Nordic country and extends Kitron's footprint in CEE and China. The acquisition also provides a pathway to establishment in India. BB Electronics has well-run and highly automated manufacturing operations serving a loyal long-term customer base. Its position within higher-complexity segments fits perfectly with Kitron's strategy," said Peter Nilsson, President and CEO of Kitron.
"We're impressed with the track record of the BB team and look forward to working together.
We expect BB Electronics to continue with very little change. BB CEO Carsten Christensen will join the Kitron Group management, maintaining current responsibilities. We expect the transaction to be immediately earnings accretive for Kitron, while also supporting our growth strategy," said Mr. Nilsson.
Founded in 1975, BB Electronics is a full-service EMS (Electronics Manufacturing Services) provider based in Horsens, Denmark. The group has revenues of about DKK 1,000 million in 2021 and about 750 employees and has over the past years grown significantly, both organically and through M&A. The customer base is concentrated within industry, telecom and medical.
"We believe the match with Kitron is excellent and provides an even stronger platform for BB Electronics, including a North American manufacturing presence, which is in strong demand from our existing customer base. We look forward to executing on our growth strategy under the Kitron umbrella," said Carsten Christensen, CEO of BB Electronics.
"The European EMS industry is highly fragmented, and we're convinced that we will be even stronger together as we leverage our individual strengths to continue both companies' track records of profitable growth," added Mr. Nilsson.
Transaction details
Kitron will acquire 100 percent of the shares of BB Electronics A/S from BB Electronics Holding ApS, which is owned by external investors as well as BB Electronics management for a total of DKK 600 million (approximately NOK 822 million), on a debt- and cash-free (Enterprise Value) basis.
The acquisition includes all operations and assets of BB Electronics, inter alia in Denmark, the Czech Republic and China.
BB Electronics is highly complementary to Kitron, adding operations in jurisdictions where Kitron currently has a limited presence.
Key strategic benefits
The acquisition will provide Kitron with a strategic geographical expansion, establishing a presence and gateway in Denmark, an additional Nordic country. Further, Kitron will have a strengthened presence in CEE with a site in the Czech Republic, a pathway to establishment in India and increased footprint and added capacity and capabilities in China.
The acquisition provides opportunities for synergies. Following completion, Kitron expects to increase its competence and offering within production automation and sees new opportunities for efficiency improvements.
Existing BB Electronics customers may benefit from Kitron's US operations, providing a broader customer base for the combined group.
Valuable management resources will add to Kitron and profitable contribution to Kitron is expected from day 1 following completion.
In summary, the acquisition is anticipated to be clearly accretive to Kitron.
Financial details: 
BB Electronics has estimated revenues of approximately DKK 1,000 million (approximately NOK 1,370 million) in 2021. Over the same period, the company has an estimated operating profit (EBIT) of approximately DKK 66 million (approximately NOK 90 million).
Kitron has established a term loan facility with DNB Bank ASA, has available revolving credit facilities and received binding offers for debt financing of the acquisition. Kitron expects to enter into agreements for relevant debt financing of the acquisition in due course prior to closing and may also consider equity financing in relation to funding of the acquisition. There are no financing conditions for the acquisition.
BB Electronics had net debt of DKK 54.2 million as of 30 September 2021, and as of the same period Kitron had net debt of NOK 791 million.
The acquisition offers an attractive opportunity to create significant value for Kitron's shareholders and is expected to deliver returns well above Kitron's cost of equity and be clearly accretive to underlying earnings.
Through the addition of high quality, long-term earnings, the transaction further diversifies Kitron's cash flows and strengthens Kitron's ability to accelerate further growth.
The transaction is conditional upon customary closing conditions and is expected to be completed January 2022. Until then, the two companies will continue to operate as separate entities. Integration preparations will start immediately upon closing.
---
Suggested Items
09/27/2023 | AT&S
AT&S is working on the EECONE (European ECOsystem for greeN Electronics) project to develop new technologies to make electronics production in Europe more sustainable.
09/27/2023 | iNEMI
Join iNEMI and ZESTRON in Shenzhen on October 13 for a full-day workshop on reliability requirements and challenges for automotive electronics and to share the latest information about standards development for this market segment.
09/26/2023 | SMTA
SMTA is pleased to announce Catherine Wong, Foothill College, has been selected as the recipient of the 2023 JoAnn Stromberg Student Leader Scholarship.
09/25/2023 | Purdue University
Purdue University continues building momentum as America's leading university in semiconductors, with a broad range of updates this fall semester.
09/25/2023 | Alison James
"Electronics systems are at the heart of almost all modern technology. The performance and functionality of these systems have increased at breathtaking speed, chiefly as a result of advancements in semiconductor technology. Semiconductors do not function in isolation," writes Alison James, IPC senior director of government relations, in a 2023 report for the European Commission's Directorate General for Internal Market, Industry, Entrepreneurship. "These electronics systems feature prominently in key sectors like defence, aerospace, space, automotive, medical, and high-performance computing, but electronics are vital to every industry and are central to a variety of EU priorities, including the twin digital and green transitions and Europe's technological sovereignty."