Books

Featured Books

smt007 Magazine

Latest Issues

Current Issue

Economic Headwinds

This issue takes stock of the current economic outlook and how companies are using current conditions to move themselves through technological evolutions, workforce shifts, and financial changes. Even with these headwinds, there's forward progress to be made.

Attracting New Talent

To get different results in staffing, you must change how you define, promote and recruit your job opportunities. How do you become magnetic to high-quality early-career candidates?

Test and Inspection

Test and inspection methods are undergoing rapid change. In this issue, we consider the influence of AOI, AI, and human eyes. How exactly are these pieces of the puzzle changing the role of test and inspection?

Columns

Latest Columns

||| MENU
Europlacer Continues to Outperform the Market
March 11, 2022 | Europlacer
Estimated reading time: 1 minute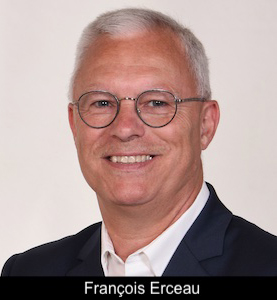 Europlacer has enjoyed substantial growth throughout 2021 with the company forecasting the same level of achievement and success in 2022.
According to analysts, the global SMT industry grew by around 27% during 2021. Over the same period, Europlacer enjoyed robust growth of 49% in its order bookings along with a 33% increase in sales billings while managing to retain one of the strongest gross margins in its sector.
Such exceptional growth that clearly outpaced the market in 2021 resulted in Europlacer's highest year-closing backlog, which carries orders and revenues over into 2022.
During the recent global pandemic, Europlacer continued to make significant investments and established progressive marketing strategies that contributed to its success. Key points from the year include:
The successful launch of the compact pick & place ii-A1 and ii-A2 machines
The ii-A1 and ii-A2 modules achieve the accolade of being the world's first placement machines to be CFX certified by the IPC, with all other Europlacer placement machines subsequently achieving IPC CFX certification in 2021
The launch of ii-Tab, a mobile Industry 4.0 productivity management solution that integrates eight core process applications to manage factory-wide productivity on the go
The introduction of a smart freeform feeder widely embraced due to the prevalence of loose devices addressing worldwide component shortages
All the above and more resulting in record sales in the USA, UK, France and China, contributing to the company's best year ever and including the largest ever order received in the USA
"The 12 months of 2021 delivered huge commercial success for Europlacer despite the inevitable impact of the coronavirus pandemic on our markets," says François Erceau, Group Strategy and Marketing Officer, adding: "We are committed to maintaining that growth trajectory at the same or a higher rate throughout 2022, while continuing to provide our multi-award-winning support to our expanding global customer base."
---
Suggested Items
12/01/2023 | Silicon Mountain
Silicon Mountain, a leading electronic manufacturing company, is pleased to announce its participation in the 3rd Annual Idaho Manufacturing Industry Trade Show & Conference, hosted by the Idaho Manufacturing Alliance.
12/01/2023 | IPC
The Wiring Harness Manufacturer's Association (WHMA) is accepting nominations for three recognition awards — Hall of Builders, Hall of Fame and Volunteer Excellence.
12/01/2023 | SEMI
Aiming to reduce global semiconductor ecosystem carbon emissions, SEMI and the Semiconductor Climate Consortium (SCC) have created the Energy Collaborative (EC) to understand and clear roadblocks to the installation of low-carbon energy sources in the Asia-Pacific region.
12/01/2023 | Mycronic AB
Mycronic AB has received an order for an SLX mask writer from an existing customer in Asia. The order value is in the range of USD 5-7 million. Delivery of the system is planned for the second quarter of 2024.
11/29/2023 | HyRel
HyRel Technologies, a global provider of quick turn semiconductor modification solutions, is pleased to announce a strategic partnership with EQC Southeast as its manufacturers' representative.