Books

Featured Books

smt007 Magazine

Latest Issues

Current Issue

Chips Don't Float

In Europe and the U.S., legislation is under way to revitalize PCB fabrication and packaging. What is the status of this work, and how specifically does this change the industry landscape for EMS companies? What will help keep us afloat?

Flying High With Digital Twin

The opportunity to use manufacturing simulation as a test bed for job planning and process optimization brings continuous improvement into the modern age. This may be an all-or-nothing type of project, but it's worth the investment.

Artificial Intelligence

In this issue, we (and AI) explored how and when artificial intelligence plays a role in manufacturing today. Whether on the factory floor, or in the front office, AI applications are emerging and changing how we approach planning, processes and problem solving.

Columns

Latest Columns

||| MENU
The Reality of Regulated Manufacturing
April 12, 2022 | Nolan Johnson, I-Connect007
Estimated reading time: 2 minutes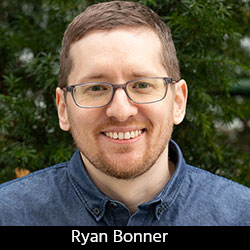 Nolan Johnson speaks with Ryan Bonner, CEO of DEFCERT, about government regulations for data and cybersecurity. A key component of moving to a digital factory will be to ensure security of the data required to operate a digital factory, and most importantly, customer design data.
Nolan Johnson: Ryan, what does DEFCERT do?
Ryan Bonner: We're a compliance consulting organization working mostly in regulated manufacturing spaces.
Johnson: Can you explain that?
Bonner: A regulated manufacturing space is anywhere you have regulations attached to data. When manufacturers produce goods or perform a service or process in the larger supply chain, sometimes the data that's associated with that work is regulated. In our case, it's mostly federally regulated. We work with organizations when they receive seemingly innocuous data that they've produced in similar fashion for other clients over the years, but now there are extra strings attached in the form of regulations. Those show up in different ways, but we must identify newer or better strategies for manufacturers to not only use and consume that data but also to safeguard it.
Johnson: Great. Do you work only with electronics manufacturing or is your scope wider than that?
Bonner: It is a wider scope. There are certain industries that are hot right now. The semiconductor and printed circuit board industries are certainly important because of an extreme national interest in reshoring those capabilities. We also work with other manufacturers producing more traditional finished goods like vehicle systems and aerospace applications.
Johnson: Could you compare what you see from DEFCERT's perspective with respect to the state of the PCB manufacturing industry for DEFCERT compared to semiconductor, and compared to more general manufacturing?
Bonner: Being an outsider, I see that the PCB manufacturing industry moved its expertise and capabilities offshore because of the incentives to do it. You could do strong design work here and leave the manufacturing to someone else. But in other parts of the manufacturing verticals in the United States, there was always something holding the fit, finish, or the overall finished good itself domestically. Maybe it was assembly or prototyping, testing and trialing, or something else. The amount of manufacturing expertise and scalability that has left the PCB industry and now needs to be reclaimed, which is equally important, is a bigger shift than we see in other parts of the manufacturing base in the U.S.
Johnson: That's an interesting point. What we call a finished piece is actually a sub-assembly. A U.S.-based consumer electronics or appliance company making washing machines, let's say, will see the printed circuit board as a sub-assembly, while we see it as the finished product, To the OEM, it's just a component of the product that was moved to offshore sourcing.
Bonner: Absolutely. As cyber-physical systems and integrated systems move into almost every arena of traditional products throughout the consumer and commercial and government space, we're realizing that chipsets are in everything now. It's not a localized or centralized function or capability. 
It's interesting to plot the lines of that trajectory. When we want capability, we don't add it with a smoother surface, a better springload, or rate; we do it with computed capability and real-time information. If we want to keep building capability and subsequently competitive advantage, we must include computing horsepower in almost every application. The increased dependence on chipsets, especially distributed chipsets, embedded systems, and cyber physical systems, is apparent.
To read this entire conversation, which appeared in the April 2022 issue of SMT007 Magazine, click here.
---
Suggested Items
09/22/2023 | GlobalFoundries
The U.S. Department of Defense (DoD) has awarded GlobalFoundries (Nasdaq: GFS) (GF) a new 10-year contract for a supply of securely manufactured, U.S.-made semiconductors for use across a wide range of critical aerospace and defense applications. 
09/22/2023 | Happy Holden, I-Connect007
Ever since high density interconnect (HDI) was created in 1982 by Hewlett-Packard to package its first 32-bit computer powered by a single chip, it has continued to evolve and provide the solutions for miniaturized products. The leading edge of HDI technology became the process used for organic flip-chip packaging for the semiconductor industry. The two distinct markets—IC substrates and product-system integration—are now colliding and utilizing the same ultra-HDI manufacturing processes.
09/21/2023 | KIC
KIC, a renowned pioneer in thermal process and temperature measurement solutions for electronics manufacturing, is thrilled to announce its participation in the upcoming SMTA Guadalajara Expo & Tech Forum.
09/21/2023 | Intraratio
Intraratio, a provider of enterprise software solutions, is pleased to announce its participation in the SMTA Guadalajara Expo and Tech Forum 2023.
09/21/2023 | SEMI
The SEMI Semiconductor Climate Consortium (SCC) issued its first report of the semiconductor ecosystem's greenhouse gas (GHG) emissions profile, an in-depth analysis of the semiconductor value chain's carbon footprint and priority-ranked carbon emission sources for the industry to address.