Books

Featured Books

smt007 Magazine

Latest Issues

Current Issue

Economic Headwinds

This issue takes stock of the current economic outlook and how companies are using current conditions to move themselves through technological evolutions, workforce shifts, and financial changes. Even with these headwinds, there's forward progress to be made.

Attracting New Talent

To get different results in staffing, you must change how you define, promote and recruit your job opportunities. How do you become magnetic to high-quality early-career candidates?

Test and Inspection

Test and inspection methods are undergoing rapid change. In this issue, we consider the influence of AOI, AI, and human eyes. How exactly are these pieces of the puzzle changing the role of test and inspection?

Columns

Latest Columns

||| MENU
Getting Involved Earlier in the Test Process
April 18, 2022 | Andy Shaughnessy, I-Connect007
Estimated reading time: 5 minutes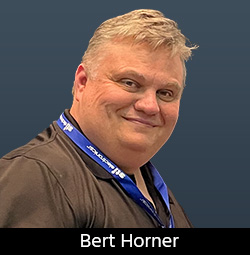 At SMTA Dallas, Andy Shaughnessy stopped by the booth for The Test Connection, to find out from Bert Horner why the company has evolved into spending more time educating and consulting with their customers when it comes to testing new designs. 
Andy Shaughnessy: I'm here at SMTA Dallas with Bert Horner. How are you doing?
Bert Horner: I'm doing well. How are you, sir?
Shaughnessy: I'm good. We're here in The Test Connection booth and Bert, you were telling me about how things have for you as a company. You are doing more with educating the customer, acting more as a consultant. Tell me about that.
Horner: We are more involved in consulting in the sense of helping with design for test of new designs, as well as looking at coverage of existing test sets because of the heavily populated boards and the different technologies, such as rigid flex. They raise some challenges. The biggest challenge with boards that are more populated board is getting test access on those assemblies. We're trying to educate the customers on going through connectors and picking up non-traditional test locations so that we increase coverage for boards that are already designed. This involves training for design, tasks, and so forth.
Shaughnessy: You need to educate the consumer because they don't know what they don't know?
Horner: Exactly. When you have a design that's already solid, the challenge of assembly is putting testability in later. There are a lot of test platforms—the paradigm in the Keysight solutions for in-circuit, has some workarounds—but it's not a one-stop solution for everything. Now you're leveraging different tests and inspections, and that goes back to why we're using ASTER TestWay to help us look at coverage, even at the earliest stages, like the design stage, so you know if you've got 50% coverage or you've got 100% coverage.
Shaughnessy: You would rather be involved early on, right?
Horner: Right, earlier is better, but sometimes you must play the hand you dealt. Here, that is educating the customer where there are lapses of coverage and looking at other places to pick up that coverage, whether it's functional test, inspection, or another location.
Shaughnessy: You end up doing consulting more or less at some of these jobs?
Horner: Exactly. Part of the sales process is consulting and you try to make that a business opportunity but with certain partners and customers, you play the position that you're dealt. You're probably seeing more high-density boards and more challenges with rigid-flex in the industry as well.
Shaughnessy: How much of this is rigid-flex?
Horner: About 50% of our business is rigid-flex and probably another 25% is a high-density board that's smaller, with everything loaded up on that board. Access is a luxury we don't have, but if they put the test methodologies in there—if it's a highly digital board and they're utilizing JTAG or boundary scan— then you can use a tool like an XJTAG or a Keysight boundary scanner to pick up that coverage. You don't need physical test access.
Shaughnessy: It's interesting you do that much rigid-flex because it was hard to do for so long and was just cost prohibitive.
Horner: It's become mainstream and a lot of military, because of microwave RF and high-speed digital, you'll see the origami, the assembly get put in these chassis; it's not a science, it's an art. But you do see the challenges with the real estate eroding quickly.
Shaughnessy: If you're testing flex, what are you dealing with?
Horner: Something that's really thin.
Shaughnessy: How do you test that?
Horner: You need some kind of support mechanism. If it's in-circuit or flying probe, you want something that keeps it firm while it's being tested. But if you're doing a functional test, as long as you're connecting up through connectors or access, you can do that with a pretty simple jig fixture.
Shaughnessy: Interesting stuff.
Horner: I think the trend is going that way. We're seeing stuff being populated on rigid boards. It's not just the rigid-flex, and the flex circuitry where you're bending it; you're actually seeing components get put on the flex circuit, which raises some challenges for the flying prober. If they're putting passives in there, but if they can get you access to different test technologies, like the flying prober or in-circuit, any kind of bed of nails type of testing, you can touch it. You're starting to see people leverage inspection, the AOI type of viewpoints.
Shaughnessy: What would be your customers' biggest problems when they come to you?
Horner: Basically, "I don't know much about the design. Here's a design that came over from a designer." The test engineer will hand it off to us, and their biggest complaint is they want close to 100% test coverage. The biggest challenge is you don't have access and you don't have the controllability to do that. With flex circuitry, the easiest is whether you physically have access to the board. There are some logistics, like leaving the breakaways on the board so that if you try to teach them to do that, it makes your job on the flying prober a little bit easier. But if they don't have it on there, you have to figure out what the workaround is, and that's a challenge.
Shaughnessy: Interesting. Is there anything else you want to add?
Horner: We're seeing more with the testability and more people doing programming of devices at test. These are all things that they must envision before they start implementing this at test. Test can do all this stuff, but if they don't put it in there early it makes the application a challenge.
Shaughnessy: That's very cool.
Horner: Thank you, Andy. I appreciate you stopping by.
Shaughnessy: This has been very interesting.
---
Suggested Items
09/20/2023 | I-Connect007 Editorial Team
Panasonic's Darren Hitchcock spoke with the I-Connect007 Editorial Team on the complexities of moving toward ultra HDI manufacturing. As we learn in this conversation, the number of shifting constraints relative to traditional PCB fabrication is quite large and can sometimes conflict with each other.
09/19/2023 | Anaya Vardya -- Column: Standard of Excellence
In my last column, I discussed cutting-edge innovations in printed circuit board technology, focusing on innovative trends in ultra HDI, embedded passives and components, green PCBs, and advanced substrate materials. This month, I'm following up with the products these new PCB technologies are destined for. Why do we need all these new technologies?
09/18/2023 | ViTrox
ViTrox, which aims to be the world's most trusted technology company, is excited to announce that our trusted Sales Channel Partner (SCP) in Mexico, SMTo Engineering, S.A. de C.V., will be participating in SMTA Guadalajara Expo & Tech Forum. They will be exhibiting in Booth #911 from the 25th  to the 26th of October 2023,  at the Expo Guadalajara in Jalisco, Mexico.
09/18/2023 | Intel
Intel announced one of the industry's first glass substrates for next-generation advanced packaging, planned for the latter part of this decade.
09/18/2023 | Aidan Salvi -- Column: Facing the Future
I have been in and around circuit boards most of my life. I started 20 years ago in my family's PCB shop, leaving after a couple of years to start my own software company. About a year ago, I returned to the family business, and the first thing I noticed was that nothing had really changed. We were doing the same things in the same way as the day I left. After talking to several experts in the industry, I realized it was worse than that: The manufacturing of PCBs had not changed in 70 years.