Books

Featured Books

pcb007 Magazine

Latest Issues

Current Issue

The Registration Sweet Spot

Registration is underrated and underappreciated. The key is to ensure proper registration from layer to layer across the entire printed circuit board. It's a holistic process requiring anticipation, prediction, precise attention at each step, and detailed data tracking and monitoring.

High-reliability Fabrication

In this month's issue, our expert contributors discuss the latest in technologies, trends, complexities and resources regarding high-reliability fabrication.

Finding Ultra

New demands on PCB fabrication, namely advanced packaging, ultra high density interconnect (UHDI), and new specialty materials, are converging, changing the landscape of our business. Is it time to start paying close attention to this convergence?

Columns

Latest Columns

||| MENU
I-Connect007 Editor's Choice: Five Must-Reads for the Week
April 22, 2022 | Andy Shaughnessy, I-Connect007
Estimated reading time: 2 minutes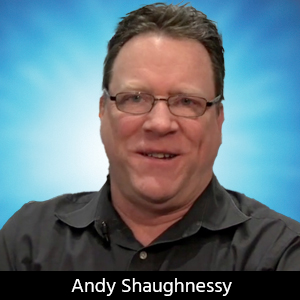 It's been a busy week in this industry, and we have news and articles from the PCB design, fabrication, and assembly communities. The roller coaster ride continues, with whiplash-inducing news from IPC about March North American shipment—they're up from February but down from the same period a year ago.
We also have articles that cover everything from upskilling your labor force to using big data to help bring manufacturing back to North America. We have a review of one of our latest books, Printed Circuit Designer's Guide to… Stackups: The Design within the Design, and a great column by Anaya Vardya about the need for American manufacturers to stop viewing one another as adversaries and start working together. We're down to 200 domestic fabricators; cooperation may be the only answer.
As Ben Franklin said, "We must, indeed, all hang together or, most assuredly, we shall all hang separately."
IPC Releases PCB Industry Results for March 2022
Published April 22
Good news, bad news: According to IPC, March North American PCB shipments rose 5.6% over the previous month but fell 11.7% YOY. As Shawn DuBravac says, supply chain issues are improving just as orders are dropping in various markets. Never a dull moment in this industry.
Training the Future Manufacturing Labor Force
Published April 19
There's been a lot of talk about the need to "upskill" the PCB manufacturing labor force, but what does that entail, exactly? In this interview, Michael Connella, Matt Stevenson, and Debra Coburn discuss Sunstone Circuits' plans to keep their staff trained on the latest in fabrication technology and processes.
Big Data Can Bring Your Business Back
Published April 20
It's all about data. In this industry, you either manage your data or you get left behind. But big data may provide the advantage that North America needs to regain some of the work lost to overseas companies. In this article, Siemens' Zac Elliott explains how big data just might be the differentiator that American companies have been waiting for.
The Printed Circuit Designer's Guide to… Stackups: The Design within the Design
Published April 18
The I-Connect007 book Printed Circuit Designer's Guide to… Stackups: The Design within the Design has been flying off our virtual newsstand. No wonder: The stackup may be the most important part of your PCB design. One of our readers, signal integrity engineer Skyler Sopp, has written a review of this timely tome. Check it out.
Standard of Excellence: From Adversaries to Collaborators—Let's Do This Together
Published April 20
Columnist Anaya Vardya makes a great point here: "Our domestic PCB industry could have stood stronger and been much more vibrant today if we had stood together, shoulder to shoulder as one united industry. But alas, we did not, and today this what we have: fewer than 200 companies striving to stay alive with our wagons still moving in a straight and vulnerable line instead of coming together in a circle of strength." Don't miss this column.
---
Suggested Items
12/06/2023 | Indium Corporation
Indium Corporation is proud to announce the addition of Sales Engineer Meik Fratzel to its European team.
12/06/2023 | SEMI
SEMI announced the SEMI Leadership Accelerator to foster industry growth by assisting organizations in cultivating the next generation of leaders.
12/05/2023 | Travis Kelly -- Column: American Made Advocacy
For this month's PCBAA Member Profile, the focus is on Hari Pillai, president, Technology Components, Sanmina. Hari says, "I think I've had a good dose of luck throughout my career. But beyond luck, I had a vision to become a general manager as far back as my undergraduate years. I made all my career decisions based on that. My evaluation criteria was always, "How does this opportunity get me closer to my goal?" Sometimes opportunities come from unexpected places."
12/05/2023 | American Standard Circuits
West Chicago, Illinois-based PCB fabricator American Standard Circuits will be exhibiting at this year's Annual Association of Old Crows International Symposium to be held from December 11 through the 13th in National Harbor, Maryland.
12/05/2023 | Mycronic
Mycronic AB has received an order for an SLX mask writer from a new customer in Asia. The order value is in the range of USD 5-7 million. Delivery of the system is planned for the first quarter of 2025.