Books

Featured Books

smt007 Magazine

Latest Issues

Current Issue

Economic Headwinds

This issue takes stock of the current economic outlook and how companies are using current conditions to move themselves through technological evolutions, workforce shifts, and financial changes. Even with these headwinds, there's forward progress to be made.

Attracting New Talent

To get different results in staffing, you must change how you define, promote and recruit your job opportunities. How do you become magnetic to high-quality early-career candidates?

Test and Inspection

Test and inspection methods are undergoing rapid change. In this issue, we consider the influence of AOI, AI, and human eyes. How exactly are these pieces of the puzzle changing the role of test and inspection?

Columns

Latest Columns

||| MENU
How Smart Are You?
April 25, 2022 | Michael Ford, Aegis Software Corp.
Estimated reading time: 2 minutes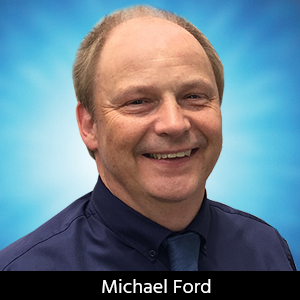 The standard IQ test has been established for many years now. Though the content within these tests has been cleverly and carefully put together, there are different kinds of "smarts" among people. It is likely that those who are putting together IQ tests will favor the kinds of "smarts" that they themselves have. Humans are very complex, however. Everyone is different, with natural skills and abilities in a multitude of disciplines: technical, artistic, social, and others. Put us all together as a society, and we make a pretty good team, at least when we all work together and support each other.
You would think that in the case of manufacturing technology, the whole process should be a lot simpler. How would we assess the IQ of a Smart factory? There are many kinds of "smarts" that should be considered—as many as there are machine technologies and software automation opportunities. In humans, it is quite a challenge to improve our IQ, but in factories, it has become increasingly easy through the greater availability of data, and evolving software technologies. People with higher IQs tend to be specialists in a particular way. In our factories, we need a good balance of intelligence, for example, not only machine learning on a single machine, closed-loop feedback on a specific line configuration, or automated logistics decision on some of the materials.  
In order to assess the artificial intelligence quotient (AIQ) of the factory, we need to look into all the main factors that potentially contribute; that is, the degree to which we are utilizing available and practical technologies. This way we can look for areas of improvement that typically, for example, would utilize existing data in a new way to automate an additional function, or gain insight into potential problems with greater detail. 
A major challenge is the relationship between data acquisition and utilization, being very similar to the chicken and egg conundrum. Gathering data from automation represents many difficulties, including the electrical connection, protocol, data encoding, and differing language definitions and implementations between vendors, even when following familiar legacy industry standards. The IPC Connected Factory Exchange (CFX) is the first standard that addresses all these issues, founded in electronics, but applicable in all forms of discrete manufacturing. Whichever method of data acquisition is chosen, however, significant costs are involved, which in themselves lack a business purpose, as data itself represents little value until utilized. On the other hand, why develop Smart factory applications when there is a lack of data, or more seriously, where the data is not practicable due to lack of context and even a consistently defined meaning. To achieve the Smart factory business case, both data acquisition in a cost-effective way needs to be present, as well as a clear value-driven roadmap of data utilization potential.
To read this entire article, which appeared in the April 2022 issue of SMT007 Magazine, click here.
---
Suggested Items
12/01/2023 | Nolan Johnson, I-Connect007
This week's news items taught me a few things I didn't know. For instance, there's news about the new equipment for THT work, governmental support for advanced packaging technologies, an upcoming webinar from iNEMI on counterfeits, an interview with U.S. Rep. Blake Moore, one of the sponsors of the bipartisan Protecting Circuit Boards and Substrates Act, and columnist Tim Haag, using Star Trek to illustrate why simplicity is, ahem, paramount.
11/30/2023 | PRNewswire
VPT, Inc., a HEICO company, VPT, Inc., a trusted provider of power conversion solutions for aerospace and defense, proudly announces its latest achievement of obtaining SAE AS9100 Revision D certification. SAE AS9100 Revision D enhances VPT's existing suite of certifications, including MIL-PRF-38534, MIL-STD-883, J-STD-001 (Space), IPC-A-610, and IPC-A-600, further cementing our commitment to excellence in quality and reliability.
11/29/2023 | TRI
Test Research, Inc. (TRI), the industry's leading provider of Test and Inspection systems for the electronics manufacturing industry, is pleased to announce the expansion of its Malaysian office, which opened in 2010.
11/29/2023 | Dana Korf -- Column: Dana on Data
November's issue of Design007 Magazine had an excellent theme that evolved around design simplification. There were exceptionally good articles about how to reduce over-constrained or needlessly complex designs. One significant time-consuming category is the creation of many design files and drawings which lead to lengthy creation and interpretation time along with the considerable time to resolve conflicting or erroneous information.
11/27/2023 | IPC
IPC welcomes the actions outlined today by the U.S. Government "to strengthen supply chains critical to America's economic and national security."