Books

Featured Books

pcb007 Magazine

Latest Issues

Current Issue

Finding Ultra

New demands on PCB fabrication, namely advanced packaging, ultra high density interconnect (UHDI), and new specialty materials, are converging, changing the landscape of our business. Is it time to start paying close attention to this convergence?

Developing a Strategy

A solid strategy is a critical part of success. This month, we asked some of the top industry leaders and business strategy "gurus" to share their thoughts on developing strategies.

Winning With TQM

In this issue, we explore how TQM has entered the DNA of continuous improvement disciplines, and the role leadership transformation plays in this. If you've ever competed against a TQM company, you understand their winning advantage.

Columns

Latest Columns

||| MENU
Designing Additive and Semi-Additive PCBs
April 26, 2022 | Cherie Litson, CID+, Litson1 Consulting
Estimated reading time: 1 minute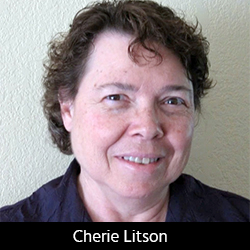 With components getting smaller and electronic devices becoming more compact, we are reaching the physical limits of the typical etched fabrication processes. To address these limits, new additive and semi-additive processes are being developed to fit into the current fabricators' production lines without too much disruption or extra cost.
That leaves the design engineer with a few questions: Will additive and semi-additive processes really reduce layer count and sizes? Are there signal integrity and impedance advantages and disadvantages? When does it makes sense to switch to additive or semi-additive? Are my DFMs going to be any different?
Answers to these questions and many more are still being developed. However, I've found a few answers that I'm happy to share with you. 
First, let's look at liquid metal ink. LMI is ultra-thin and ultra-dense, conforms to any 3D surface, works with different pure metals and their alloys (copper, gold, silver, palladium, platinum, etc.), and is non-aqueous, which enables low-cost manufacturing.
Here are some fundamentals for these very small features. Figure 1 depicts some examples of the additive processes used to create fine copper traces on a printed circuit board. One of the first things you'll notice are the shapes of the traces: They are not trapezoidal. 

To read this entire article, which appeared in the April 2022 issue of Design007 Magazine, click here.
---
Suggested Items
09/20/2023 | I-Connect007 Editorial Team
Panasonic's Darren Hitchcock spoke with the I-Connect007 Editorial Team on the complexities of moving toward ultra HDI manufacturing. As we learn in this conversation, the number of shifting constraints relative to traditional PCB fabrication is quite large and can sometimes conflict with each other.
09/14/2023 | MKS' Atotech
MKS' Atotech, a leading surface finishing brand of MKS Instruments, will participate in the upcoming IPCA Expo at Bangalore International Exhibition Centre (BIEC) and showcase its latest PCB manufacturing solutions from September 13 – 15.
09/14/2023 | Vern Solberg -- Column: Designer's Notebook
Flexible circuit applications can be as basic as furnishing electrical interconnect between two conventional circuit board assemblies, or to prove a platform for placing and interconnecting electronic components. During the planning and pre-design phase of the flexible circuit, there will be several material and process related questions that need to be addressed. Most flexible circuit fabricators welcome the opportunity to discuss their customers' flexible circuit objectives prior to beginning the actual design process.
09/14/2023 | John Watson -- Column: Elementary, Mr. Watson
Electronics are continually evolving, driven by innovations in printed circuit board technology. Flexible PCBs have emerged as a revolutionary force, reshaping the PCB industry and influencing the design and functionality of countless electronic devices. Some believe that flexible PCBs are a relatively newer technology, but as we will see, that is not true. Since I'm an instructor, here's a short history lesson on how we got here and what we can expect.
09/11/2023 | PRNewswire
Can digital and/or high throughput manufacturing be applied to circuit boards? Can stretchable electronics be produced without sacrificing processing capabilities?