Books

Featured Books

pcb007 Magazine

Latest Issues

Current Issue

The Registration Sweet Spot

Registration is underrated and underappreciated. The key is to ensure proper registration from layer to layer across the entire printed circuit board. It's a holistic process requiring anticipation, prediction, precise attention at each step, and detailed data tracking and monitoring.

High-reliability Fabrication

In this month's issue, our expert contributors discuss the latest in technologies, trends, complexities and resources regarding high-reliability fabrication.

Finding Ultra

New demands on PCB fabrication, namely advanced packaging, ultra high density interconnect (UHDI), and new specialty materials, are converging, changing the landscape of our business. Is it time to start paying close attention to this convergence?

Columns

Latest Columns

||| MENU
A Game Plan for Upskilling Your Fab Workforce
May 10, 2022 | I-Connect007 Editorial Team
Estimated reading time: 2 minutes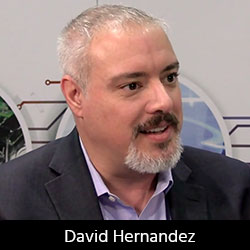 There's been a lot of talk among PCB manufacturers about the need to upskill their workforce. But where do you start—do you set up your own program or send staff to third-party training centers? 
The I-Connect007 Editorial Team recently asked David Hernandez, IPC vice president of education, to weigh in on this topic, and the criteria that goes into creating IPC training programs. In addition to upskilling strategies, David also delves into the need for our industry to develop a labor pipeline, as well as the challenges we face in hiring, training, and retaining employees in this industry during a tight labor market. 
Nolan Johnson: Dave, our conversation today is on upskilling and how the circuit board fabricators should be looking at that situation. This is a big issue for the industry as we deal with staffing issues. 
David Hernandez: We are seeing challenges for companies trying to hire at the operator level, the unskilled or low-skill level, but also seeing the same challenges at the high-skill levels, like engineering, as well. Now, there are different challenges in each one, but the consistent theme across the board is that we don't have a pipeline that is feeding talent directly into the industry, and therefore industry is struggling to identify ways to bring in talent. Once they bring in the talent, they're having challenges to onboard and level-set that talent, because they're not pre-trained. They are also having challenges just keeping talent in the industry. 
Finally, and it's a big part of what this conversation is about: Once they have that talent in the industry and they're able to keep them, how are they able to continually upskill them to new technologies, new processes, and best practices? When we talk about these challenges, it's not one thing; it's really a culmination of these different challenges throughout the industry coming together at the same time.
Johnson: Interesting. I was about to ask you whether one tackles this by hiring people with proven skills or by hiring people who seem to have an aptitude and then training them. I think I know the answer.
Hernandez: You should hire whoever you can hire at this point. You take whatever you can get. It's kind of funny (but not really), but I have companies that have told me they will hire people out of supermarkets. They will take anyone that they can get at this point because the challenges are so great that they would rather have a body who is untrained than not have anyone.
Johnson: Well, that certainly does put a spotlight on basic training and upskilling. 
Hernandez: Yes. It's a perfect storm today.
To read the entire interview, which appeared in the April 2022 issue of PCB007 Magazine, click here.
---
Suggested Items
12/06/2023 | Indium Corporation
Indium Corporation is proud to announce the addition of Sales Engineer Meik Fratzel to its European team.
12/06/2023 | SEMI
SEMI announced the SEMI Leadership Accelerator to foster industry growth by assisting organizations in cultivating the next generation of leaders.
12/05/2023 | Travis Kelly -- Column: American Made Advocacy
For this month's PCBAA Member Profile, the focus is on Hari Pillai, president, Technology Components, Sanmina. Hari says, "I think I've had a good dose of luck throughout my career. But beyond luck, I had a vision to become a general manager as far back as my undergraduate years. I made all my career decisions based on that. My evaluation criteria was always, "How does this opportunity get me closer to my goal?" Sometimes opportunities come from unexpected places."
12/05/2023 | American Standard Circuits
West Chicago, Illinois-based PCB fabricator American Standard Circuits will be exhibiting at this year's Annual Association of Old Crows International Symposium to be held from December 11 through the 13th in National Harbor, Maryland.
12/05/2023 | Mycronic
Mycronic AB has received an order for an SLX mask writer from a new customer in Asia. The order value is in the range of USD 5-7 million. Delivery of the system is planned for the first quarter of 2025.