Books

Featured Books

pcb007 Magazine

Latest Issues

Current Issue

The Registration Sweet Spot

Registration is underrated and underappreciated. The key is to ensure proper registration from layer to layer across the entire printed circuit board. It's a holistic process requiring anticipation, prediction, precise attention at each step, and detailed data tracking and monitoring.

High-reliability Fabrication

In this month's issue, our expert contributors discuss the latest in technologies, trends, complexities and resources regarding high-reliability fabrication.

Finding Ultra

New demands on PCB fabrication, namely advanced packaging, ultra high density interconnect (UHDI), and new specialty materials, are converging, changing the landscape of our business. Is it time to start paying close attention to this convergence?

Columns

Latest Columns

||| MENU
Technica Heats Up ROI Discussion
May 17, 2022 | I-Connect007 Editorial Team
Estimated reading time: 3 minutes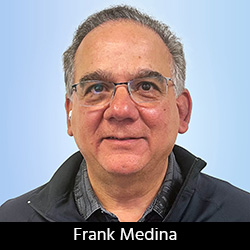 The I-Connect007 Editorial Team speaks with Technica's Frank Medina, Ed Carrigan, and Jason Perry about trending hotspots that provide the PCB fabricator a high return on investment (ROI). A theme that carries throughout the conversation is that traditional methods for calculating ROI are being replaced by models that include more qualitative factors.  
Nolan Johnson: Frank and Jason, where do you see the ROI hotspots in manufacturing right now? 
Frank Medina: One is solder mask equipment; another area is automation and material handling.
Jason Perry: I think there are several more areas. A lot of effort has been put into the inner layer and outer layer departments. People are moving toward upgrading the back end of the process. We're seeing more demand for solder mask improvement and technology, direct write type of technology, and inkjet applications.
Reducing process steps, improving throughput, and improving time to market—getting product through the shop faster always equals higher dollars and lower costs. There's a drive toward that on the back end, including automation to reduce labor costs as those costs continue to increase. We're seeing demand to automate repetitive tasks the operators would normally be doing. The goal is to repurpose operators to more important areas, instead of just feeding lines or moving product, and let automation fill the void. 
Inkjet Solder Mask
Johnson: It looks like the technology on inkjet solder mask is emerging into its own. Would you detail the steps that get removed from the process when you move to inkjet solder mask?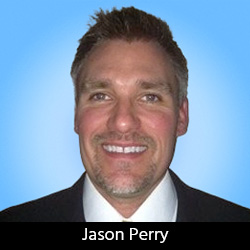 Perry: You willstill do a direct write like you would with a direct imaging machine. The advantage now is you have no coating process.
The first step that's removed is the coating of the solder mask application: any equipment or manual operation that is used to screen print, flood coat panels, or even spray coat panels. That process is quite inefficient because there's a lot of process steps involved and wasted solder mask. With inkjet applications, we're printing everything that we're using, so there's little to no waste. You can print the mask where you want, and not have to flood coat an entire panel.
That would be the first advantage. Another is reduction of VOCs because you have a lot of them in the conventional solder mask process, during the coating application; with inkjet, we're eliminating that element of the process. It's a big advantage as the industry moves toward being as green as possible, in specified regions. 
Direct Imaging
Barry Matties: Direct imaging is one technology that always seemed to offer a great ROI, but with a heavy investment. Is that a good ROI? What are the trends? Are more people looking for it, or is the market where it needs to be?
Perry: There's been a definite industry shift toward direct imaging. Most of the shops now have some form of direct imaging machinery and there are more players in the market. There are still a small handful of shops who don't have it, though. 
The drive for direct imaging (DI) has now shifted into the solder mask area for improved throughput and quality. The initial effort was for fabricators to use DI in the inner layer area because that is where they could realize the most cost savings impact, and then the technology was adopted in the outer layer imaging area. Now with the introduction of high-powered LEDs to image the solder mask, the new DI machines are delivering improved throughput, along with high resolution. Eventually, I think the move to inkjet solder mask will be a market shift in the near future as the equipment matures. 
Medina: The DI primary imaging equipment being purchased today isn't as much about ROI as it is about the capability of the equipment to image finer and finer lines. The mSAP and other semi-additive processes are driving this need. We're seeing more customers trying to image 0.001" and less.
But in regard to the evolution of this technology, as customers with DI start to upgrade to the new technology, the older models will become available and that will allow the smaller shops to get into DI at a much lower price through the used equipment market. 
There is no doubt the market continues to grow the use of DI equipment, but the next step is where inkjet comes in. As that technology evolves, it creates other opportunities for that type of technology to direct write, basically putting the resist just where you want it—rather than coat an entire panel and then remove what we don't want. That's a huge cost savings.
To read this entire conversation, which appeared in the May 2022 issue of PCB007 Magazine, click here.
---
Suggested Items
12/06/2023 | Indium Corporation
Indium Corporation is proud to announce the addition of Sales Engineer Meik Fratzel to its European team.
12/04/2023 | Transition Automation
Transition Automation, Inc. recently received a large order for Advanced Holder and Blade Assemblies compatible with DEK printers from Rotec BV in Belgium.
11/30/2023 | AIM
AIM Solder, a leading global manufacturer of solder assembly materials for the electronics industry, is pleased to announce its new NC259FPA Ultrafine No Clean Solder Paste, which it revealed recently during the Productronica Germany trade show.
11/27/2023 | Real Time with...productronica
Koh Young's Harald Eppinger talks about the company's technology for the semiconductor and advanced packaging market and how they address the challenges introduced by reflective components and micro solder deposits.
11/27/2023 | HyRel
HyRel Technologies, a global provider of quick turn semiconductor modification solutions, announces the achievement of International Traffic in Arms Regulations (ITAR) registration.