Books

Featured Books

smt007 Magazine

Latest Issues

Current Issue

Economic Headwinds

This issue takes stock of the current economic outlook and how companies are using current conditions to move themselves through technological evolutions, workforce shifts, and financial changes. Even with these headwinds, there's forward progress to be made.

Attracting New Talent

To get different results in staffing, you must change how you define, promote and recruit your job opportunities. How do you become magnetic to high-quality early-career candidates?

Test and Inspection

Test and inspection methods are undergoing rapid change. In this issue, we consider the influence of AOI, AI, and human eyes. How exactly are these pieces of the puzzle changing the role of test and inspection?

Columns

Latest Columns

||| MENU
Mining for Metals Requires a Long View
June 15, 2022 | Nolan Johnson, I-Connect007
Estimated reading time: 3 minutes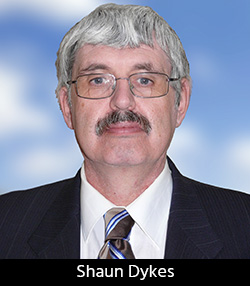 Nolan Johnson talks with Shaun Dykes, a 50-year expert in the mining industry. Dykes gives a concise primer on mining development, and the amount of time and effort required to develop and supply the mineral resources we depend upon for the manufacture of printed circuit boards. There are many factors that play into when and where a mine is developed—and what can prevent a mine from ever producing minerals.
Nolan Johnson: Shaun, what is your specific role and your background?
Shaun Dykes: I'm the president and CEO at American CuMO Mining Corp., and an engineer and geologist by background. I've been in the business for almost 50 years. I've been all over the world, looking at and worked on deposits in different regimes, governments, and bureaucracies from Canada, U.S., and Australia. I spent time in Russia and South America as well.
Johnson: Minerals and their role in the supply chain for finished metals has a great impact on my readers. They rely on the copper, tin, lead, and all the metals that go onto those fiberglass boards. In addition, there's solder and the minerals involved in those formulations. Copper, of course, plays a central role; that seems to be a metal at the core of the dynamics going on.
What are some of the global supply and demand trends in your industry and how might that be affecting us in electronics manufacturing?
Dykes: Metals, especially now with all the new technologies, are appearing everywhere—your circuitry, desalination plants, batteries, even your drinking water. Every single metal is in strong demand. The supply is getting shorter and shorter, and as mines become older, the grades are dropping and that reduces the amount of metal available. It now takes about five times longer to permit a mine than it used to because of the new regulations and rules you must go through.
Even then, some mines just can't go into production because they're either too costly or the opposition is too strong, and you can't get the permits to proceed. Right now, the supply is far less than the demand. Of course, that demand is increasing on a steady basis, year in, year out. That's why you're seeing the increase in metal prices.
Johnson: It sounds to me like any sort of domestic mining is under even stricter regulation, even while the demand is going up.
Dykes: Definitely. What we go through in the mining industry—some of it's good, while some is red tape and just absolute garbage. But other parts are good for the environment to make sure that the old days of mining, where you just rape and pillage with no care for what was going on, is long gone. Now, when we look at developing new mines, one of the first things we look at is the environment—rare and endangered species, trees, and more, before we even start spending the hundreds of millions of dollars it takes to develop a mine.
Johnson: Hundreds of millions of dollars to develop a mine? In our space, to build a computer chip factory, a semiconductor factory, is hundreds of millions of dollars and four or five years before it's producing. Is it comparable with a mine? If you decide to go forward, how quickly can you get a mine up and running?
Dykes: Well, it depends. From first boots on the ground, you've got to drill it and explore; for the larger scale mines, like the ones that supply your metals, it's averaging close to 20 years.
Johnson: Twenty years to get a mine started?
Dykes: From when you've discovered and outlined it, and let's say you've got all your resources and a bankable feasibility study, it's probably two to four years to construct it. Your construction costs can range from a couple hundred million dollars for the small mines up to several billion dollars for the large scale. A large-scale copper mine today will cost $2 billion to $3 billion, maybe even more. We've been working on a mine in Idaho since 2004. We still have about two years to go on the economic analysis part and then it will be three or four years to build it. The cost to build it is anywhere from $1 billion to $3 billion.
To read the rest of this article, which appeared in the June 2022 issue of SMT007 Magazine, click here.
---
Suggested Items
11/30/2023 | AIM
AIM Solder, a leading global manufacturer of solder assembly materials for the electronics industry, is pleased to announce its new NC259FPA Ultrafine No Clean Solder Paste, which it revealed recently during the Productronica Germany trade show.
11/27/2023 | Real Time with...productronica
Koh Young's Harald Eppinger talks about the company's technology for the semiconductor and advanced packaging market and how they address the challenges introduced by reflective components and micro solder deposits.
11/27/2023 | HyRel
HyRel Technologies, a global provider of quick turn semiconductor modification solutions, announces the achievement of International Traffic in Arms Regulations (ITAR) registration.
11/24/2023 | Mek (Marantz Electronics)
Mek (Marantz Electronics), a leader in Automated Optical Inspection (AOI) solutions, used last weeks' Productronica show in Munich to proudly introduce the SpectorBOX X series, a modular full 3D AOI system for THT solder joints and THT components.
11/21/2023 | Pete Starkey, I-Connect007
Productronica 2023 played host to the IPC World Hand Soldering Competition, bringing talented regional solder champions from all over the globe to compete for the title of World Champion. Each competitor was given sixty minutes to assemble a complex printed circuit board with their performance judged in accordance with IPC-A-610 Class 3 criteria. Each competitor's efforts were rated on the merits of the results achieved, scored on the quality of the assembly process, the electrical functionality of the assembly and the speed at which the assembly was produced.