EIPC Summer Conference 2022: Day 2 Review
June 29, 2022 | Pete Starkey, I-Connect007
Estimated reading time: 11 minutes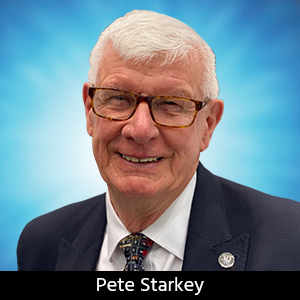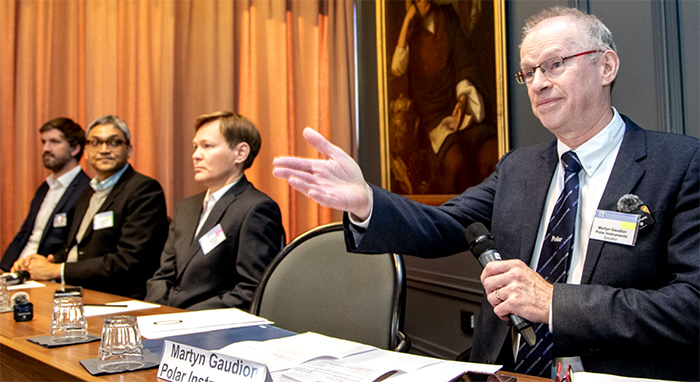 Örebro, Sweden on June 15 brought a bright and early start to Day 2 of the EIPC Summer Conference for those who had enjoyed the previous evening's networking dinner, but had resisted the temptation to over-indulge or to carry on their long-awaited catch-up conversations with old friends into the small hours. All but a few were in their seats for 9 a.m., awake and attentive for Session 4 of the conference, on the theme of new process technologies, moderated by Martyn Gaudion, CEO of Polar Instruments.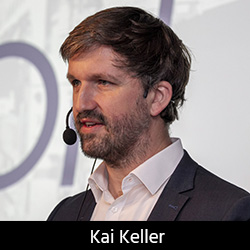 As digital technologies continue to change the shape of electronics manufacturing, Dr. Kai Keller, director of business development with Notion Systems in Germany, put a perspective on the realities of additive digital processes with his reference to the Gartner Hype Cycle, the graphical depiction of a common pattern that arises with each new technological innovation. Beginning with a technology trigger, the curve rises rapidly through a peak of inflated expectation before promptly declining into a trough of disillusionment from which it progresses steadily up a slope of enlightenment and matures toward a plateau of productivity. 
Commenting that manufacturing electronics is a wasteful undertaking, particularly regarding the consumption of enormous volumes of water, Dr. Keller set out to explore the potential for additive functional manufacturing of full electronic devices, taking as an example the inkjet printing of OLEDs from its origins in 2004 to the mass production of high resolution OLED monitors in 2021. "It might take long, but additive production processes will prevail in the end, simply because they make sense," he said.
The focus of his presentation was the inkjet printing of solder mask on PCBs, and again he reviewed the history of its development from 2003 to the present day, when the technology is well proven and market adoption of inkjet solder mask is ongoing.
Keller outlined the principles of the process, discussed data preparation and full workflow integration, and reviewed the results. As well as high repeatability, the benefits of digital inkjet solder mask included no mask in holes, no mask on pads, adjustable thickness, and small and reliable solder dams. He went into detail on their natural bump profile: their wider base gave improved adhesion, with no undercut areas to trap chemicals or dirt. And he showed many real examples illustrating precise dimensional control. 
The development team at Notion Systems continues to work on increasing the digital additive process window, and has realised more than 40 different additive production processes for conductives, dielectrics, resists, adhesives, active layers, optics, and coatings.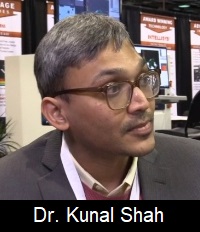 Novel nickel-free surface finishes for next-generation PCB technologies was the topic of the presentation from Dr. Kunal Shah, president and chief scientist at LiloTree in the United States. 
Dr Shah remarked that high frequency PCBs was one of the fasted growing areas in the electronics industry and that a novel approach in surface finish was essential to obtain optimum performance and better reliability of electronic assemblies. 
Although electroless nickel/immersion gold (ENIG) was currently the most widely used finish for high-end PCBs, it was not optimal for 5G frequencies because of high insertion loss due to the nickel layer. ENIG could also suffer from hyper-corrosion issues and brittle solder joint failures.
Current alternatives for 5G PCBs included direct immersion gold, electroless palladium immersion gold, and electroless palladium autocatalytic gold, although there were still concerns in terms of higher insertion loss and brittle solder joints. Higher thicknesses of precious metals were not cost-effective and not eco-friendly.
Shah described a novel nickel-free surface finish, with 50 nanometres of cyanide-free gold on copper treated with a nano-engineered barrier layer. The finish was characterised by robust solder joints with thin and distinct intermetallics. It was cost effective because of its significantly lower precious metal thickness than current alternatives. The new finish used a simple plating set-up of four process tanks and four rinse tanks.
The insertion loss of the nickel-free finish was almost identical to that of bare copper over the 0–100GHz frequency range, there was negligible change in contact resistance through six reflow cycles and the nano-engineered barrier layer prevented diffusion of copper into gold, leaving the surface corrosion-free. The process was cyanide-free, halogen-free, and RoHS and REACH compliant. As well as low insertion loss, it enabled robust solder joints with no brittle intermetallic failures.Page 1 of 3
---
Suggested Items
12/06/2023 | Indium Corporation
Indium Corporation is proud to announce the addition of Sales Engineer Meik Fratzel to its European team.
12/04/2023 | Transition Automation
Transition Automation, Inc. recently received a large order for Advanced Holder and Blade Assemblies compatible with DEK printers from Rotec BV in Belgium.
11/30/2023 | AIM
AIM Solder, a leading global manufacturer of solder assembly materials for the electronics industry, is pleased to announce its new NC259FPA Ultrafine No Clean Solder Paste, which it revealed recently during the Productronica Germany trade show.
11/27/2023 | Real Time with...productronica
Koh Young's Harald Eppinger talks about the company's technology for the semiconductor and advanced packaging market and how they address the challenges introduced by reflective components and micro solder deposits.
11/27/2023 | HyRel
HyRel Technologies, a global provider of quick turn semiconductor modification solutions, announces the achievement of International Traffic in Arms Regulations (ITAR) registration.