Books

Featured Books

smt007 Magazine

Latest Issues

Current Issue

Chips Don't Float

In Europe and the U.S., legislation is under way to revitalize PCB fabrication and packaging. What is the status of this work, and how specifically does this change the industry landscape for EMS companies? What will help keep us afloat?

Flying High With Digital Twin

The opportunity to use manufacturing simulation as a test bed for job planning and process optimization brings continuous improvement into the modern age. This may be an all-or-nothing type of project, but it's worth the investment.

Artificial Intelligence

In this issue, we (and AI) explored how and when artificial intelligence plays a role in manufacturing today. Whether on the factory floor, or in the front office, AI applications are emerging and changing how we approach planning, processes and problem solving.

Columns

Latest Columns

||| MENU
I-Connect007 Editor's Choice: Five Must-Reads for the Week
July 1, 2022 | Andy Shaughnessy, Design007 Magazine
Estimated reading time: 2 minutes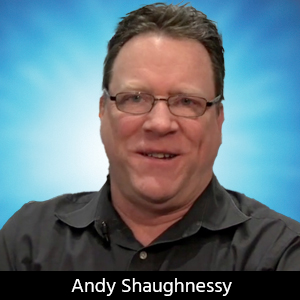 The summer is heating up, and our news this week is on fire, literally. Eltek has resumed making deliveries after a fire at their facility in Petach-Tikva, Israel. There's never a dull moment in this industry.
And we have some good news: EIPC's conferences are now live events again, and Editor Pete Starkey is back in the saddle, bringing us a review of the two-day conference. I know Pete was getting tired of sitting around his house and watching these events on video.
We have a Siemens column that offers an update on some of the CMMC and NIST cybersecurity documents published this year, and their effect on assembly and fabrication providers. (It's a nice tie-in to our July issue of SMT007 Magazine, which publishes today.) Cadence columnists Jorge Gonzalez and Luke Roberto also discuss the developments in machine learning and artificial intelligence. 
And Dan Beaulieu has a great primer for us "mature" adults who aren't sure what to make of the millennials and younger folks in general. As Dan explains, it may just be a matter of misperception. 
Stay cool, everyone! 
Eltek Resumes Deliveries to Customers
Published July 1
Eltek Ltd. Is taking care of business on the heels of a fire at an Eltek facility in Petach-Tikva, Israel, and has resumed making deliveries. The company is using an alternative production line while work is under way to repair of the damaged line. Eltek is communicating with customers and its insurance company. That's good news.
All Systems Go: Accelerate Your PCB Designs with Machine Learning
Published June 30 
Though artificial intelligence and machine learning seem to be new concepts, they've actually been in development for decades. In this column, Cadence's Jorge Gonzalez and Luke Roberto trace the lineage of AI and ML, and their path into today's PCB design software tools. Did you know that we're in the second modern era of AI? Read on! 
EIPC Summer Conference 2022: Day 1 Review
Published June 28 
Technology Editor Pete Starkey has been going stir-crazy for the past few years. Up until COVID, this English gentleman attended almost every industry conference in Europe, writing fantastic reviews that often went viral. After years of watching videoconferences of these events, Pete was ready for the road again, and he recently attend this live EIPC conference in Örebro, Sweden. Check out Pete's coverage, which, as usual, makes you feel like you're sitting in the audience with him, sipping Earl Gray.
It's Only Common Sense: Misconceptions About Millennials and How to Embrace Their Truth
Published June 27
My grandmother didn't think much of the scrappy young Frank Sinatra that my mother was swooning over. It seems that every generation thinks the next one isn't cut from the best cloth, and the reaction of people my age to Generation Z and the millennials is a case in point. But as Dan Beaulieu points out in this column, many of our beliefs about younger people may be built upon misconceptions. Check it out.
Lean Digital Thread: The Secure Digital Thread
Published June 29
Intellectual property security is a big challenge for manufacturers, and a variety of cybersecurity documents have been published recently. In this column, Zac Elliott of Siemens discusses the U.S. Department of Defense Cybersecurity Maturity Model (CMMC) program, a recent draft released by NIST, and how they affect PCB fabricators and assemblers.
---
Suggested Items
09/22/2023 | Nolan Johnson, I-Connect007
This week has been chock full of news about upcoming trade shows and conferences. Clearly, the season is upon us. This week, I-Connect007 reported on PCB West in Santa Clara (often referred to as the show which kicks off trade show season) and the topic of artificial intelligence was everywhere. By the looks of it, not just at the conference, either. For months now, the mainstream media has been gobbling up all sorts of news about generative AI engines, painting the picture that we'll all lose our jobs to these tools, while also reporting on situations where the results from AI have gotten progressively worse over time.
09/21/2023 | IDC
Global shipments for wearable devices returned to growth in the second quarter of 2023 (2Q23) reversing two quarters of decline, according to new data from the International Data Corporation (IDC) Worldwide Quarterly Wearable Device Tracker.
09/12/2023 | I-Connect007 Editorial Team
In Chapter 4 of 'The Printed Circuit Designer's Guide to... Manufacturing Driven Design,' the author, Max Clark, explores industry advancements that bridge the gap between concurrent and intelligent DFM. Both systems complement each other within the typical workflow and represent the beginnings of a transition away from a classical DFM, allowing for an improved NPI process.
09/01/2023 | I-Connect007 Editorial Team
In Europe and the U.S., legislation is under way to revitalize unified circuit manufacturing—PCB fabrication and packaging. To help make the most of this legislative work, industry advocates strive to make a difference by educating legislators and their staff on the electronics supply chain, including the dire need for local substrate sources. This gives rise to the rallying cry: "Chips don't float!"
08/31/2023 | I-Connect007 Editorial Team
There's been a lot of talk lately about digital twin and its use in PCB fabrication and assembly. Manufacturers have been quick to get onboard the digital twin train. But what about PCB designers and design engineers? Can the front-end folks benefit from digital twin? We asked David Wiens, Xpedition product manager for Siemens Digital Industries Software, to weigh in on this topic. He's been involved with digital twin for years, and he explained what digital twin can potentially offer to PCB design, and why he believes designers have been using digital twin for decades, whether they realize it or not.