The Importance of Rigid-Flex PCB Design Guidelines
July 21, 2022 | Cody Stetzel, Cadence Design Systems
Estimated reading time: 2 minutes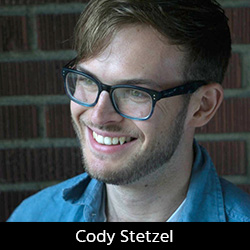 I have the tendency to try to replicate the delicacies I've ordered at restaurants in my own kitchen. One of my latest attempts at creating restaurant-worthy dishes was a Korean pancake that's crispy on the outside but soft on the inside. With my amateur cooking skills, it proved to be an impossible task—I could either make only a hard pancake or one that was total fluff. 
While I'm still struggling to figure out the trick to bringing together the different textures of a Korean pancake, I've had more success in bringing together the hardboard elements and flexible PCB elements of a rigid-flex PCB. Compared to making Korean pancakes, striking the right balance of flexibility and rigidity on a rigid-flex PCB is easy if you abide by rigid-flex PCB design guidelines.  
What Is a Rigid-Flex PCB?
For those who have spent their careers designing conventional PCBs on the FR-4 substrate, a rigid-flex PCB may be unfamiliar territory. As the name implies, a rigid-flex PCB is a PCB that combines both elements of a hardboard and a flexible PCB in a single piece.  
A rigid-flex design is typically made up of two or more rigid areas that are interconnected by a flexible strip. The synergistic property of the rigid and flex elements allow the PCB to be bent or folded in applications.  
Rigid-flex PCBs are getting more attention in recent years, due to the demand for more compact, shock-resistant, and robust electronics. A rigid-flex design eliminates the need for connectors and interconnecting cables. Rigid-flex PCBS are also easier to install, as the entire design is manufactured on a single PCB. 
Material Considerations for Rigid-Flex PCB Design
You'll want to consult your PCB manufacturer before starting a design. Depending on whether the PCB is meant for dynamic bend or stable bend, the choice of copper type, the number of layers, bend radius, and coverlays may differ. 
A dynamic bend rigid-flex PCB is installed in an environment where it will constantly be subjected to bending. Therefore, it is recommended to use no more than two layers and ensure that the bending radius is at least 100 times the material thickness.  
Meanwhile, it's possible to have up to 10 to 20 layers for a rigid-flex PCB that's meant for stable-bend installations. It is not subjected to repeated bending force and that means a smaller bending radius of about 10 times its material thickness is also possible.  
To read this article, which appeared in the July 2022 issue of Design007 Magazine, click here.
---
Suggested Items
11/13/2023 | Global Newswire
The "Global Copper Clad Laminates Market (by Type, Application, Reinforcement Material, & Region): Insights and Forecast with Potential Impact of COVID-19 (2023-2028)" report has been added to ResearchAndMarkets.com's offering.
11/07/2023 | SCHMID Group
The SCHMID Group, a global solution provider for the high-tech electronics, photovoltaics, glass and energy systems industries, will be exhibiting at productronica in Munich from November 14 – 17, 2023.
11/01/2023 | Alex Stepinski, Stepinski Group
The topic of intrinsic copper structure has been largely neglected in discussions regarding the PCB fabrication quality control process. At face value, this seems especially strange considering that copper has been the primary conductor in all wiring boards and substrates since they were first invented. IPC and other standards almost exclusively address copper thickness with some mild attention being paid to surface structure for signal loss-mitigation/coarse properties. 
10/26/2023 | Andy Shaughnessy, Design007
At PCB West, I sat down for an interview with John Andresakis, the director of business development for Quantic Ohmega. I asked John to update us on the company's newest materials, trends in advanced materials, and the integration of Ticer Technologies, which Quantic acquired in 2021. As John explains, much of the excitement in materials focuses on laminates with lower and lower dielectric constants.
10/25/2023 | Preeya Kuray -- Column: Material Insight
Printed circuit board (PCB) reliability testing is generally performed by exposing the board to various mechanical, electrical, and/or thermal stimuli delineated by IPC standards, and then evaluating any resulting failure modes. Thermal shock testing is one type of reliability test that involves repeatedly exposing the PCB test board to a 288°C pot of molten solder for a specific time (typically 10 seconds) and measuring the number of cycles it takes for a board's copper layer to separate from the organic dielectric layer. If there is no delamination, fabricators can rest assured that the board will perform within expected temperature tolerances in the real world.