Books

Featured Books

smt007 Magazine

Latest Issues

Current Issue

Economic Headwinds

This issue takes stock of the current economic outlook and how companies are using current conditions to move themselves through technological evolutions, workforce shifts, and financial changes. Even with these headwinds, there's forward progress to be made.

Attracting New Talent

To get different results in staffing, you must change how you define, promote and recruit your job opportunities. How do you become magnetic to high-quality early-career candidates?

Test and Inspection

Test and inspection methods are undergoing rapid change. In this issue, we consider the influence of AOI, AI, and human eyes. How exactly are these pieces of the puzzle changing the role of test and inspection?

Columns

Latest Columns

||| MENU
I-Connect007 Editor's Choice: Five Must-Reads for the Week
July 22, 2022 | Nolan Johnson, I-Connect007
Estimated reading time: 3 minutes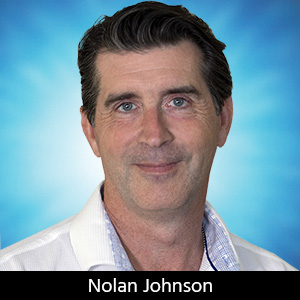 It's always interesting how certain groups of news emerge in our most-read content. This week, reader interest seemed focused on two distinct themes: Mexico and awards. In this week's list, we find the inaugural award recipients from iNEMI's Project Leadership Awards. We also bring you the award recipients from the SEMI FlexTech conference held last week in San Francisco.
News from Mexico includes a new Atotech facility, and an interview with IPC's David Hernandez and Lorena Villanueva about IPC's expanding presence in Mexico. Metcal's new hot air rework system also got a lot of attention, with an abundance of reader interest.
Seems the northern hemisphere is generally sweltering everywhere this week. Be sure to stay hydrated, find a shady spot, and linger over these must-reads.
SEMI FlexTech Announces 2022 FLEXI Award Winners for Outstanding Achievements in Flexible Electronics
Published July 15
"Recognizing innovations and other outstanding accomplishments in flexible hybrid electronics (FHE), SEMI FlexTech, a SEMI Technology Community, presented the 2022 FLEXI Awards at the FLEX Conference and Exhibition, co-located with SEMICON West 2022 Hybrid in San Francisco. The FLEXI Awards spotlight FHE contributions in four categories: R&D Achievement, Product Innovation and Commercialization, Environmental Sustainability Champion, and Industry Leadership." Missed out on who received the awards for outstanding achievement? Here's your chance to catch up. These are today's (and tomorrow's) leaders, folks!
Atotech Successfully Starts Production and Officially Inaugurates the New Site in Querétaro/Mexico
Published July 18
Geoff Wild, CEO at Atotech, says, "I am pleased to announce the official opening of our new site in Mexico as it marks an important milestone for our company. The Querétaro site will allow Atotech to significantly expand its production capacity and sustainable growth in Mexico as well as the Americas. It also supports the expected rise in customer demand in the coming years. I'd like to thank everyone involved for their support, dedication, and teamwork to get our new site operational."
Mexico offers some promising options for the microelectronics industry and people are taking notice. What does have Atotech have planned? Click the link to find out.
iNEMI Recognizes Accomplishments of Project Teams
Published July 15
iNEMI has launched the Project Leadership Awards program, and five project teams have been recognized in the first year of this program. "This award recognizes the contributions and accomplishments of iNEMI project teams, specifically the individuals from our member companies who comprise these teams," says Shekhar Chandrashekhar, iNEMI CEO. "They are doing significant work that directly benefits their own companies but also has a long-term, positive impact on the electronics manufacturing value chain.
These companies, the director says, "accelerate and reduce the risk of adopting new technologies while helping ensure supply chain readiness for the wider industry." Now that's something we can all get behind. Click on the headline to see what the recipients are doing.
Metcal Launches New HCT-910 Hot Air Rework System
Published July 19
Metcal launched the new HCT-910 hot air rework system that can generate heat of up to 600 degrees Celsius, which the latest military and aerospace applications demand. New product announcements aren't as common as we would like, so this particular announcement seemed to garner a lot of reader interest.
IPC Mexico Continues to Grow
Published July 20
Andy Shaughnessy and Barry Matties recently spoke with IPC Vice President of Education David Hernandez and the new IPC Director Mexico, Lorena Villanueva, and about IPC Mexico's growth, as well as the office's plans to provide PCB manufacturers the training resources they need to succeed—training in their own language. Lorena has big plans for Mexico and she's only just getting started.
---
Suggested Items
12/05/2023 | Robert Erickson and Lorena Villanueva, IPC
About 200 kilometers (125 miles) north of Mexico City lies Queretaro, an area rich in history, with stone streets and public squares, and which twice has been the country's capital. But it's also quickly becoming a global capital of electronics manufacturing, especially aeronautics, and was the location for the first IPC Day Mexico this past June.
12/01/2023 | Nolan Johnson, I-Connect007
This week's news items taught me a few things I didn't know. For instance, there's news about the new equipment for THT work, governmental support for advanced packaging technologies, an upcoming webinar from iNEMI on counterfeits, an interview with U.S. Rep. Blake Moore, one of the sponsors of the bipartisan Protecting Circuit Boards and Substrates Act, and columnist Tim Haag, using Star Trek to illustrate why simplicity is, ahem, paramount.
11/30/2023 | PRNewswire
VPT, Inc., a HEICO company, VPT, Inc., a trusted provider of power conversion solutions for aerospace and defense, proudly announces its latest achievement of obtaining SAE AS9100 Revision D certification. SAE AS9100 Revision D enhances VPT's existing suite of certifications, including MIL-PRF-38534, MIL-STD-883, J-STD-001 (Space), IPC-A-610, and IPC-A-600, further cementing our commitment to excellence in quality and reliability.
11/29/2023 | TRI
Test Research, Inc. (TRI), the industry's leading provider of Test and Inspection systems for the electronics manufacturing industry, is pleased to announce the expansion of its Malaysian office, which opened in 2010.
11/29/2023 | Dana Korf -- Column: Dana on Data
November's issue of Design007 Magazine had an excellent theme that evolved around design simplification. There were exceptionally good articles about how to reduce over-constrained or needlessly complex designs. One significant time-consuming category is the creation of many design files and drawings which lead to lengthy creation and interpretation time along with the considerable time to resolve conflicting or erroneous information.