Books

Featured Books

smt007 Magazine

Latest Issues

Current Issue

Chips Don't Float

In Europe and the U.S., legislation is under way to revitalize PCB fabrication and packaging. What is the status of this work, and how specifically does this change the industry landscape for EMS companies? What will help keep us afloat?

Flying High With Digital Twin

The opportunity to use manufacturing simulation as a test bed for job planning and process optimization brings continuous improvement into the modern age. This may be an all-or-nothing type of project, but it's worth the investment.

Artificial Intelligence

In this issue, we (and AI) explored how and when artificial intelligence plays a role in manufacturing today. Whether on the factory floor, or in the front office, AI applications are emerging and changing how we approach planning, processes and problem solving.

Columns

Latest Columns

||| MENU
IPC Acquires Media Company I-Connect007, Strengthening Relationship to Drive Growth and Innovation in the Electronics Industry
July 28, 2022 | I-Connect007 Editorial Team
Estimated reading time: 1 minute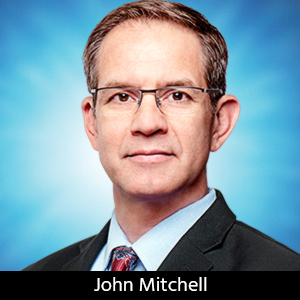 IPC, a global electronics manufacturing industry association, has acquired media company I-Connect007, a global source for news and original content serving the printed circuit design, fabrication and assembly/EMS markets.
"Acquiring I-Connect007 supports and advances our mission at IPC, which is to help the entire electronics manufacturing supply chain build electronics better," said Dr. John W. Mitchell, IPC president and CEO. "I-Connect007's talent, industry knowledge and wealth of publishing experience enhances IPC's support of the electronics industry. We're thrilled to take our long-lasting relationship with I-Connect007 to the next level and are committed to helping I-Connect007 further grow their readership globally and reach a wider audience."
IPC and I-Connect007 have successfully worked together for nearly 20 years. Through this new partnership, I-Connect007 will maintain its journalistic independence while becoming a subsidiary of IPC. The media company's monthly branded magazines, daily and weekly newsletters, books, special editions and exclusive event coverage will continue to ensure the delivery of timely, need-to-know industry news and information along with in-depth original content.  
"IPC shares our steadfast commitment to advancing the industry by delivering the information industry professionals need to drive the growth of the electronics market," said Barry Matties, co-founder of I-Connect007. "I, along with I-Connect007 staff, am excited to join the IPC team. I will continue to oversee editorial direction to ensure readers and advertisers enjoy the same great value we've provided for more than 20 years."  
"The combination of IPC and I-Connect007 paves the way for growth globally and continued investments in new products and services to better serve the electronics industry and provide more value for IPC members," added Dr. Mitchell.
For the latest industry news and original content from I-Connect007, visit I-Connect007.com. For more information about IPC, visit www.IPC.org.
---
Suggested Items
09/21/2023 | KIC
KIC, a renowned pioneer in thermal process and temperature measurement solutions for electronics manufacturing, is thrilled to announce its participation in the upcoming SMTA Guadalajara Expo & Tech Forum.
09/21/2023 | Dymax
Dymax, a leading manufacturer of light-curing materials and equipment, will exhibit in booth 1526 at SMTA International 2023 in Minneapolis, MN, from October 10-11.
09/21/2023 | Altus Group
Altus Group, a leading supplier of capital equipment and services to the electronics manufacturing industry, has signed an agreement with SMT Thermal Discoveries to distribute its advanced reflow soldering and thermal technology solutions in Ireland.
09/21/2023 |
Intraratio, a provider of enterprise software solutions, is pleased to announce that Ryan Gamble, CEO and Founder of Intraratio, will deliver an informative keynote presentation at SMTA International 2023. T
09/20/2023 | PRNewswire
ICZOOM Group Inc., a B2B electronic component products e-commerce platform, provided details on the Company's accelerated growth and steady market expansion strategy, as the Company leverages its strengthened balance sheet and fortified global brand following its successful listing on Nasdaq earlier this year.