Books

Featured Books

pcb007 Magazine

Latest Issues

Current Issue

The Registration Sweet Spot

Registration is underrated and underappreciated. The key is to ensure proper registration from layer to layer across the entire printed circuit board. It's a holistic process requiring anticipation, prediction, precise attention at each step, and detailed data tracking and monitoring.

High-reliability Fabrication

In this month's issue, our expert contributors discuss the latest in technologies, trends, complexities and resources regarding high-reliability fabrication.

Finding Ultra

New demands on PCB fabrication, namely advanced packaging, ultra high density interconnect (UHDI), and new specialty materials, are converging, changing the landscape of our business. Is it time to start paying close attention to this convergence?

Columns

Latest Columns

||| MENU
IPC Offers First Advanced Packaging Symposium
August 5, 2022 | IPC
Estimated reading time: 1 minute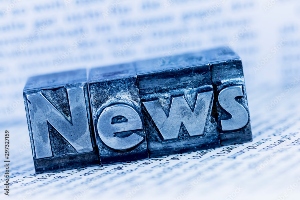 Registration is now open for the first IPC Advanced Packaging Symposium: Building the IC-Substrate and Package Assembly Ecosystem, to be held October 11-12, 2022, at the Kimpton Hotel Monaco in Washington, D.C. Focusing on the opportunities and challenges for next-generation advanced packaging production, the IPC Advanced Packaging Symposium offers in-depth discussions on strengthening the IC-substrate and package assembly ecosystem across North America and Europe. 
"Fundamental changes in the semiconductor sector are impacting the electronics manufacturing supply chain, and lines are blurring between IC-substrate and printed circuit board fabrication and between semiconductor and electronics assembly," said Matt Kelly, IPC chief technologist. "Understanding these industry changes will ensure the emergence of innovative, well-balanced, and resilient ecosystems to support the production of the most cutting-edge semiconductor components."
The two-day event, which includes three keynotes, 28 speakers, and eight sessions, will bring commercial and defense electronic industry leaders together to focus on high-priority needs for IC-substrates and packaging, to identify key challenges to overcome, enabling sustainable businesses over the long run, to move past general issue awareness into actionable research, development, design, and business operations execution, and to provide attendees with actionable next steps and an expanded network for continued development efforts.
Attendees can expect:
Speakers that span the advanced packaging ecosystem and semiconductor supply chain: component makers, HDI PCB fabricators, market-leading IC-Substrate fabricators, assembly and test manufacturers, equipment, and material suppliers.
Three keynotes from senior leaders at Intel, Department of Defense, and TechSearch International.
An eight-session agenda includes the latest insights from the Department of Commerce, Department of Defense, European Commission, Intel, NIST, Northrop Grumman, Raytheon, Schweizer Electronic, SEMCO, SkyWater, TechSearch International, TTM, and Western Digital among others.
For information on registration, visit: IPC Advanced Packaging Symposium: Building the IC-Substrate and Package Assembly Ecosystem.
---
Suggested Items
11/30/2023 | Chris Young, Young Engineering Services
There are many ways, dozens to be sure, and most likely many more, to streamline a PCB design. My goal here is to pick a single-digit number of rules to abide by, that can be reasonably adhered to, and provide some bang for the buck. These rules are meant to reduce design scope creep, avoid PCB respins, and improve production yields.
11/30/2023 | Hirose
Hirose has expanded its low-profile DF51K wire-to-board connector series to include a surface mount technology (SMT) version. Compatible with automated assembly processes, including pick-and-place machines, the DF51K SMT Series simplifies the assembly process and saves significant manufacturing time and cost. 
11/21/2023 | Pete Starkey, I-Connect007
Productronica 2023 played host to the IPC World Hand Soldering Competition, bringing talented regional solder champions from all over the globe to compete for the title of World Champion. Each competitor was given sixty minutes to assemble a complex printed circuit board with their performance judged in accordance with IPC-A-610 Class 3 criteria. Each competitor's efforts were rated on the merits of the results achieved, scored on the quality of the assembly process, the electrical functionality of the assembly and the speed at which the assembly was produced.
11/16/2023 | CIL
In early November 2023, CIL completed the installation of its first volume SMT PCBA assembly line at its BP2 Semiconductor packaging facility
11/15/2023 | PIT Equipment
PIT – Equipment Services, LLC is pleased to announce Don Dennison, founder and CEO of PIT Equipment Services, has been honored with the prestigious 2023 GLOBAL Technology Award in the category of Best Manufacturers Representative - USA. The award ceremony took place during productronica in Munich on November 14, 2023.