Books

Featured Books

pcb007 Magazine

Latest Issues

Current Issue

Finding Ultra

New demands on PCB fabrication, namely advanced packaging, ultra high density interconnect (UHDI), and new specialty materials, are converging, changing the landscape of our business. Is it time to start paying close attention to this convergence?

Developing a Strategy

A solid strategy is a critical part of success. This month, we asked some of the top industry leaders and business strategy "gurus" to share their thoughts on developing strategies.

Winning With TQM

In this issue, we explore how TQM has entered the DNA of continuous improvement disciplines, and the role leadership transformation plays in this. If you've ever competed against a TQM company, you understand their winning advantage.

Columns

Latest Columns

||| MENU
Challenges of the 2022 PCB Market: The Party's Over
August 8, 2022 | Pete Starkey, I-Connect007
Estimated reading time: 1 minute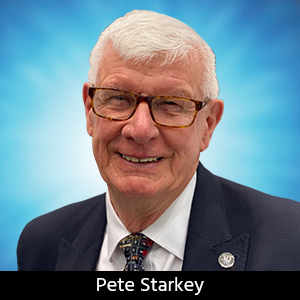 With his knowledgeable insight into the business and technology of the printed circuit industry, Dr. Shiuh-Kao Chiang, managing partner at Prismark Partners, has put a global perspective on the challenges of the 2022 PCB market. His presentation at the EIPC Summer Conference in Orebro, Sweden, on June 14 was eagerly awaited by an attentive audience, keen to share his vision. From his comments, it was clear that 2022 will be an interesting year and does not appear particularly friendly for the PCB business.
In his presentation for EIPC's Technical Snapshot webinar in February, Chiang commented that the 2021 PCB market was characterised by surging revenue and profit growth in packaging substrates, although strong demand, high material costs, fractured supply logistics, increasing inventory, and tightening cash flow squeezed the margins of most PCB companies. Other issues influencing the 2021 market were supply availability and capacity constraints for PCB raw materials, currency exchange rates, long lead times for critical processing tools, and supply shortages for selective semiconductors and other devices.
Now he was able to reflect upon 2022's first quarter results. "The electronics industry is in the late stages of a historic cycle fueled by the COVID-19 pandemic, but cracks are now forming at the edges," he said. "No party lasts forever." The pandemic dividends have been quickly evaporating with the end of synchronous demand cycles for PCs, TVs, and gaming, and the 5G bump for smartphones is waning. The inflated "just-in-case" demand due to supply chain uncertainty is disappearing, with the end of double ordering and the digestion of heightened inventories.
The current forecast is for modest growth, with factors like inflation, high interest rates, a strong U.S. dollar, the Ukraine conflict, and China's zero-COVID policy to be considered. 
Chiang summarized the main challenges to the electronics industry as:
High inventory along the supply chain
Weak demand due to declining purchasing power
High inflation and high interest rates
Over-supply of rigid and flexible boards
Geopolitical conflicts causing high energy costs
Pandemic lockdowns causing disruptions in supply-side production and logistics
Labour shortages and material cost volatility
He believes that the strongest segments are those with the longest lead or that are undergoing transition. He listed industrial and medical, automotive, computing and communications infrastructure, and other consumer electronics, particularly wearables.
To read this entire article, which appeared in the July 2022 issue of PCB007 Magazine, click here.
---
Suggested Items
09/21/2023 | KIC
KIC, a renowned pioneer in thermal process and temperature measurement solutions for electronics manufacturing, is thrilled to announce its participation in the upcoming SMTA Guadalajara Expo & Tech Forum.
09/21/2023 | Dymax
Dymax, a leading manufacturer of light-curing materials and equipment, will exhibit in booth 1526 at SMTA International 2023 in Minneapolis, MN, from October 10-11.
09/21/2023 | Altus Group
Altus Group, a leading supplier of capital equipment and services to the electronics manufacturing industry, has signed an agreement with SMT Thermal Discoveries to distribute its advanced reflow soldering and thermal technology solutions in Ireland.
09/21/2023 |
Intraratio, a provider of enterprise software solutions, is pleased to announce that Ryan Gamble, CEO and Founder of Intraratio, will deliver an informative keynote presentation at SMTA International 2023. T
09/20/2023 | PRNewswire
ICZOOM Group Inc., a B2B electronic component products e-commerce platform, provided details on the Company's accelerated growth and steady market expansion strategy, as the Company leverages its strengthened balance sheet and fortified global brand following its successful listing on Nasdaq earlier this year.