Books

Featured Books

pcb007 Magazine

Latest Issues

Current Issue

Finding Ultra

New demands on PCB fabrication, namely advanced packaging, ultra high density interconnect (UHDI), and new specialty materials, are converging, changing the landscape of our business. Is it time to start paying close attention to this convergence?

Developing a Strategy

A solid strategy is a critical part of success. This month, we asked some of the top industry leaders and business strategy "gurus" to share their thoughts on developing strategies.

Winning With TQM

In this issue, we explore how TQM has entered the DNA of continuous improvement disciplines, and the role leadership transformation plays in this. If you've ever competed against a TQM company, you understand their winning advantage.

Columns

Latest Columns

||| MENU
What's Going On in Congress? Your Handy Guide to PCB Legislation Headlines
August 22, 2022 | Michelle Te, I-Connect007
Estimated reading time: 2 minutes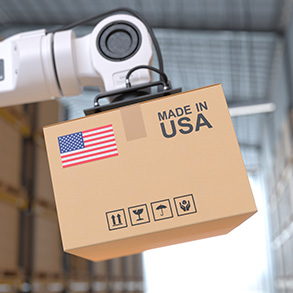 The U.S. Congress is now in summer recess, so it seems like the perfect time to look back on how legislators finally addressed the needs of the microelectronics industry. We feel confident in saying there has never been a time when the floors of Congress gave our industry so much emphasis. For the past six months, there has been constant activity from lobbyists, legislators, semiconductor and printed circuit board associations, and individuals who want to bring more electronics production back to the United States.  
We know you have so many questions about what the legislation means for you. Will there be funds to expand or upgrade my facilities? What about tax breaks? How will my specific needs be known? What will the current legislation mean for U.S. vs. China relations? Use this handy guide to get caught up, sort out the CHIPS from the USICAs, and be that someone who talks knowledgably at dinner parties.
I-Connect007 Exclusive Coverage
IPC Advanced Packaging Symposium to Draw Industry, Government Representatives An interview with IPC's Chris Mitchell and Matt Kelly
Is the U.S. Government Ready to Meet the Test of Technological Leadership? A column by John Mitchell, president and CEO of IPC
Printed Circuit Boards: Past the Lobby and Onto the Floor An interview with Travis Kelly, CEO of Isola Group and chairman of PCBAA, and U.S. Rep. Blake Moore, R-Utah.
A Deeper Look at the CHIPS Investment Act An interview with Chris Peters, executive director of USPAE
DoD is Unarmed Without the PCB A column by Travis Kelly, CEO of Isola Group and chairman of PCBAA
What Happens in Washington Happens to Us All A column by Travis Kelly, CEO of Isola Group and chairman of PCBAA
A Voice in Washington for American-Made PCBs, A column by Travis Kelly, CEO of Isola Group and chairman of PCBAA
PCB Semiconductor Legislation News
IPC Lauds Passage of 'CHIPS and Science' Act; Electronics Industry Calls for a Holistic Approach to Reviving Domestic Electronics Capabilities (Published Aug. 9)
FACT SHEET: CHIPS and Science Act Will Lower Costs, Create Jobs, Strengthen Supply Chains, and Counter China(Published Aug. 9) 
IPC Commends House on Passage of CHIPS+ Legislation (Published July 28) 
IPC: Electronics Manufacturing Industry Applauds Senate Passage of CHIPS+ Legislation (Published July 28) 
SEMI Applauds Final Passage of CHIPS and Science Act of 2022 (Published July 28)  
IPC Urges U.S. Senate and House to Complete R&D Legislation Before August Recess (Published July 20)
IPC: Over 100 Industry Executives Urge U.S. Congress to Strengthen Electronics Supply Chain (Published July 14)
---
Suggested Items
09/21/2023 | KIC
KIC, a renowned pioneer in thermal process and temperature measurement solutions for electronics manufacturing, is thrilled to announce its participation in the upcoming SMTA Guadalajara Expo & Tech Forum.
09/21/2023 | Dymax
Dymax, a leading manufacturer of light-curing materials and equipment, will exhibit in booth 1526 at SMTA International 2023 in Minneapolis, MN, from October 10-11.
09/21/2023 | Altus Group
Altus Group, a leading supplier of capital equipment and services to the electronics manufacturing industry, has signed an agreement with SMT Thermal Discoveries to distribute its advanced reflow soldering and thermal technology solutions in Ireland.
09/21/2023 |
Intraratio, a provider of enterprise software solutions, is pleased to announce that Ryan Gamble, CEO and Founder of Intraratio, will deliver an informative keynote presentation at SMTA International 2023. T
09/20/2023 | PRNewswire
ICZOOM Group Inc., a B2B electronic component products e-commerce platform, provided details on the Company's accelerated growth and steady market expansion strategy, as the Company leverages its strengthened balance sheet and fortified global brand following its successful listing on Nasdaq earlier this year.