Sidus Space Celebrates Vital Role in NASA's Historic Artemis I Mission
August 26, 2022 | Business Wire
Estimated reading time: Less than a minute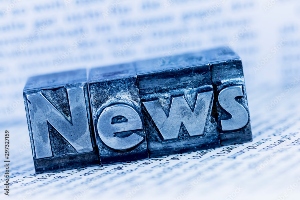 On the heels of NASA's Artemis I mission launch, Sidus Space, Inc., a Space-as-a-Service company focused on mission critical hardware manufacturing; multi-disciplinary engineering services; satellite design, production, launch planning, mission operations; and in-orbit support, is proud to celebrate its critical role in the historic undertaking.
Artemis I is the first in a series of complex missions that will set the stage for deep space exploration and sustained long-term human presence on the Moon. It is scheduled to commence on Aug. 29, 2022, when the Orion spacecraft and the Space Launch System (SLS) rocket take off for the first time from Launch Complex 39B at the modernized Kennedy Space Center in Cape Canaveral, Florida.
For this mission, Sidus Space supported ground and flight hardware for the Exploration Ground Systems, the Mobile Launcher 1, the Orion spacecraft, the SLS core stage, and the solid rocket boosters. "We have been rooted in this program from its very early stages and understand the mission and the significance of our contributions," said Sidus Space CEO and Founder, Carol Craig. "Sidus is honored to play a part in helping Americans return to the moon and advance NASA's objectives for deeper space exploration by establishing a lunar outpost."
---
Suggested Items
11/14/2023 | Keysight Technologies, Inc.
Keysight Technologies, Inc. introduces the new Keysight i3070 Series 7i in-line test system, an automated in-circuit test system (ICT), offering increased capacity and throughput, that enables manufacturers to economically meet the complex test demands of larger node count printed circuit board assembly (PCBAs). 
11/09/2023 | Andy Shaughnessy -- Column: The Shaughnessy Report
During a recent trade show, a group of us were wondering how much money and labor is wasted annually because of PCB designs that are over-constrained or otherwise needlessly complex. It had to be millions of dollars, or maybe even tens of millions. As we reveal in this month's issue of Design007 Magazine, this happens for a variety of reasons, such as increasing signal speeds, faster rise and fall times, and shrinking silicon technologies.
11/08/2023 | I-Connect007 Editorial Team
In this month's issue of Design007 Magazine, our expert contributors explain how to design PCBs without making them complex and over-constrained—whatever the level of technology. We also discuss the effect your decisions and tradeoffs have on design complexity, as well as the need to thoroughly understand how electrical and manufacturing limitations can lead to over-constraining your board.
11/06/2023 | Mycronic AB
Mycronic AB has received a replacement order for a Prexision 8 Evo from an existing customer, for delivery to Asia. The order value is in the range of USD 13-15 million. Delivery of the system is planned for the first quarter of 2025.
10/31/2023 | BAE Systems
BAE Systems acquires Eurostep to deliver advanced digital asset management. BAE Systems has acquired Eurostep, a secure data sharing company headquartered in Sweden.