Books

Featured Books

smt007 Magazine

Latest Issues

Current Issue

Chips Don't Float

In Europe and the U.S., legislation is under way to revitalize PCB fabrication and packaging. What is the status of this work, and how specifically does this change the industry landscape for EMS companies? What will help keep us afloat?

Flying High With Digital Twin

The opportunity to use manufacturing simulation as a test bed for job planning and process optimization brings continuous improvement into the modern age. This may be an all-or-nothing type of project, but it's worth the investment.

Artificial Intelligence

In this issue, we (and AI) explored how and when artificial intelligence plays a role in manufacturing today. Whether on the factory floor, or in the front office, AI applications are emerging and changing how we approach planning, processes and problem solving.

Columns

Latest Columns

||| MENU
I-Connect007 Editor's Choice: Five Must-Reads for the Week
September 9, 2022 | Andy Shaughnessy, I-Connect007
Estimated reading time: 2 minutes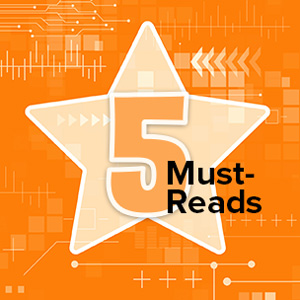 It feels like the first day of school. It's September, and we're all officially back at our desks, workstations, or kitchen tables. Even Les Vacances is over. Oui, c'est vrai! 
But instead of facing new teachers, we have to deal with diverse market forces, supply chain issues, and technology that never seems to stop evolving. Of course, that's what makes this industry so interesting, isn't it?
This week we highlight some news from industry organizations, an update on the CHIPS Act, and a few columns that focus on failures and what we can learn from them. As Dan Beaulieu points out, failure is an important part of succeeding in the long run, and our industry needs to stop being so "failure-phobic." 
Hold on to your hats, folks. It's going to be a busy fall! See you in a few weeks.
IPC APEX EXPO 2023 Offers New Courses, New Instructors, and IPC E-Textiles
Published September 9
Today, registration opened for IPC APEX EXPO 2023 in San Diego, slated for Jan. 21–26, 2023. Co-located with the IPC E-Textiles conference on Jan. 23, 2023, the theme for the show is "Advances in a New Era." The event will feature conference tracks for PCB design, fabrication, and assembly, and we'll see the return of the PCB design competition as well.
This marks the last IPC APEX EXPO in San Diego for a few years; the show will be held at the Anaheim Convention Center from 2024 through 2026.
Will Marsh: CHIPS Act Update
Published September 6
In one of the few bipartisan efforts to take place in Washington lately, the CHIPS Act was voted through Congress and signed into law by the president. Color me skeptical, but what happens after this whole Kumbaya vibe has faded and it's time to get to work? Editor Nolan Johnson asks PCBAA President Will Marsh to explain what's next for this endeavor, and Will fills us in on details of the Supporting American Printed Circuit Boards Act of 2022 as well.
It's Only Common Sense: It's Time to Fail
Published September 5

Columnist Dan Beaulieu had a great piece this week on the importance of failing, and being able to learn from our failures. Too often, this industry places a premium on succeeding right now, on the first attempt, and woe to those who suffer a snafu or two along the way. Dan takes a look at some of the failures suffered by people who are now household names, including Henry Ford, Jerry Seinfeld, and Michael Jordan. My favorite MJ story: He missed 9,000 shots in his career.
EIPC Technical Snapshot Webinar
Published September 7
In keeping with the back-to-school theme, EIPC is offering a Technical Snapshot Webinar on Sept. 14 at 15:00 CET. Moderated by EIPC President Alun Morgan, the webinar features four 15-minute presentations, followed by a Q&A session. It's free to EIPC members and only 50 euros for non-members. Don't be tardy.
X-Rayted Files: My Favorite BGA Assembly Ever, Part 3
Published September 7
In his latest column, Bill Cardoso discusses his "favorite BGA assembly ever." As he points out, it's not his fave because it worked wonderfully; on the contrary, it has so many defects that it's a perfect illustration of the problems he encounters in BGA assembly every day. Do you have a similar "favorite" PCB project that failed so badly that it's a textbook example of what not to do?
---
Suggested Items
09/22/2023 | IPC
Join fellow EMS leaders in the region on Oct 5, 2023, 4:30 - 8:00pm EDT, to share industry pain points and solutions. Our focus for this meeting is how companies profitably reach the next level of revenue. Following a presentation on the current EMS market and revenue tiers in the industry, participants will discuss how to reach the next level and grow their business. Discussion will pull from direct experience, questions, and ideas. From there, the conversation goes where you, the leaders, take it. Every roundtable ends in unique takeaways.  
09/21/2023 | Intraratio
Intraratio, a provider of enterprise software solutions, is pleased to announce its participation in the SMTA Guadalajara Expo and Tech Forum 2023.
09/21/2023 | SEMI
The SEMI Semiconductor Climate Consortium (SCC) issued its first report of the semiconductor ecosystem's greenhouse gas (GHG) emissions profile, an in-depth analysis of the semiconductor value chain's carbon footprint and priority-ranked carbon emission sources for the industry to address.
09/20/2023 | PDR
PDR is set to showcase its cutting-edge IR-E3 Series of SMD/BGA IR rework systems, as well as its industry-leading X-ray solutions.
09/20/2023 | Hentec Industries/RPS Automation
Hentec Industries/RPS Automation, a leading manufacturer of selective soldering, component lead tinning and solderability test equipment, announces that it has added assembly and production staff members to its team to accommodate its recent increase in sales and order demand.