Books

Featured Books

smt007 Magazine

Latest Issues

Current Issue

Chips Don't Float

In Europe and the U.S., legislation is under way to revitalize PCB fabrication and packaging. What is the status of this work, and how specifically does this change the industry landscape for EMS companies? What will help keep us afloat?

Flying High With Digital Twin

The opportunity to use manufacturing simulation as a test bed for job planning and process optimization brings continuous improvement into the modern age. This may be an all-or-nothing type of project, but it's worth the investment.

Artificial Intelligence

In this issue, we (and AI) explored how and when artificial intelligence plays a role in manufacturing today. Whether on the factory floor, or in the front office, AI applications are emerging and changing how we approach planning, processes and problem solving.

Columns

Latest Columns

||| MENU
EPTAC Primed for SMTA International
October 19, 2022 | Andy Shaughnessy, I-Connect007
Estimated reading time: 7 minutes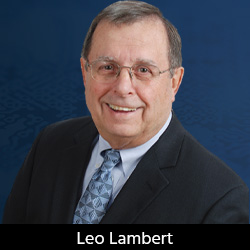 I recently spoke with Leo Lambert, vice president of technology for EPTAC, about the training company's newest classes and his plans for the upcoming SMTA International. The event, co-located with the Medical Device & Manufacturing (MD&M) Show, takes place in Minneapolis Oct. 31—Nov. 3. It's never a dull moment in this industry and Leo takes a few minutes to talk about his company's certification efforts, what's planned for SMTAI, and where some of this technology is headed. Swallowing a pill that measures diagnostics? It's a great time to be in the industry.
Andy Shaughnessy: How have things been going, Leo? It's been a while.
Leo Lambert: Thanks for asking, Andy. It's been an interesting season. Our new owner, Burak Gokmen, is expanding the company so we have more trainers all over the country. We opened an office in San Jose, and that's going well. We're in the process of looking for instructors, so we've been really busy. We have at least 17 instructors around the country teaching these classes. We also have a special focus on hand soldering because so many new people are coming into the industry without any experience in soldering and electronic assembly. This helps them get into the industry with some required skills and knowledge to contribute value to the products.
That's a major issue relative to being hired into the business and understanding the terms and definitions being used, as it introduces a new language for many of the new employees. To that end, the hand soldering classes are really busy as we have scheduled at least two or three a month to keep up with the demand.  
Shaughnessy: Are you looking for new instructors?
Lambert: We're always looking to hire instructors, it's amazing. We're looking for people who understand the electronic business because they're in it. It doesn't make any difference whether they were manufacturing engineers. Many of them are designers or were managers, but they understand the process which is the most important element. Second, because of the way we run our programs, teaching for us doesn't have to be full time; it is very flexible. The instructors can set their schedule to the amount of time they want to teach each month. That way they don't get burned out.
During the COVID period, we introduced online training. We have about seven or eight people in our systems; I've been teaching classes online for a couple of years and it's working out well. If there is a problem, it's because students must take the exams on the IPC lockdown browser and it has become a little bit troublesome. For example, the installation of the lockdown browser depends upon the company and their software firewalls, as some companies have firewalls, hindering the installation of lockdown browsers and so forth, so that makes it a little bit more difficult. We've been conducting many online and in-person classes. The only classes which cannot be completed online are the classes with workmanship segments. The students must go to a site to be certified.
One thing that is happening is the certification for the workmanship portion of the program. This issue is being addressed by IPC, as it seems as certification to the document is acceptable, whereas   certification to the workmanship skills has to be changed. IPC has committees reviewing the need and concept of how this could be accomplished, and this will take a period of time to define the competency requirements before it is finalized.
Work is also being conducted with various universities and IPC committees in developing a rubric that identifies the elemental requirements for each graduated step in the process to acquire the knowledge in becoming a contributing engineer for each company. These are programs are not taught in college which are needed for a successful transition into industry. The more knowledge they have the more they will be involved in working on more complicated products and provide value to the organization.
Shaughnessy: Tell us about what you have planned for SMTA.
Lambert: I've been working with the Boston SMTA chapter, including Michael Janson and others. I just presented a paper about the changes in the IPC documents at the last meeting at Cirtronics, in Milford, N.H. We had maybe 30 or 35 people, so it was good participation.
Many people don't understand that the revisions are coming out every three years now instead of five. That requires much more work as IPC wants the documents out in a shorter period. It doesn't seem they want to come out with appendices or amendments therefore to get this done. We use Zoom meetings to review and accept comments, which is quite time consuming.
At the SMTA meeting I presented the changes of 001 and 610 from the latest Rev—Rev G to Rev H—which basically included some editorial changes, components additions. I also presented my thoughts on what's happening at IPC relative to workmanship and growth. At the SMTA chapters, we try to maintain highly technical papers, as they are more relative to the local area industries.
Shaughnessy: So SMTAI is coming up and they've co-located with the MD&M medical show; apparently if you register for one, you get access to both.
Lambert: Yes. I'm looking forward to that. It should be interesting. The SMTA Boston Chapter in Massachusetts is really active. We're always communicating and attending presentations. At SMTAI, we will introduce a committee we've formed that looks at all the new things going on in the industry. For example, some of us are looking at a new method of manufacturing boards through 3D printing. It has to be defined if it can be used to develop a new technology for boards. We have to look at the technology from the perspective of documentation, inspection, the processes involved, and such We're working with some companies now that are making these, and hopefully we can introduce that at SMTAI. That would be a good thing for them to pick up because there's a lot of new technology being introduced and we need to be involved in the process.
For example, visualize a board with no vias, as all the vias are replaced by being plated down through the layers. There's no solder mask on the board because the only things on the top of the board are the pads or land areas. As can be visualized it will be interesting, innovative, and revolutionary being able to plate the components within the board as it is being fabricated. I've seen some of those boards which have internal twisted pairs of wires as they're being plated within the circuit board.
It's amazing to see the capabilities, and we must prepare for it because it means denser and more functional products.
Shaughnessy: We're hitting the limits of Moore's Law.
Lambert: Exactly.
Shaughnessy: Our last issue of Design007 Magazine focused on ultra HDI, where people are doing 12-micron, 15-micron lines.
Lambert: Funny you mention that, as I was recently at an advisory committee meeting, and the conversation was about new components and cleanliness. It was mentioned, "Some of these new components are so tiny and made of new materials that the acid from your mouth could destroy the components." The sensitivity of these new components would be amazing when being processed through a manufacturing process. However, visualize the next step being the miniaturization of such a product which can be swallowed as a pill that conducts diagnostics as it runs through the body. It's not invasive, and there's no surgery involved. This is the type of product being working on.
Other issues being currently worked within the framework of the electronic industry is the diminishing talent pool of older employees who carry the tribal knowledge developed and are in the process of retiring. Their knowledge must be captured and memorialized for the future as part of the historical background of history.
Therefore, collecting and documenting the information to them becomes an important step in information transfer to the new employees. That's where presentations at SMTAI and conferences as such become the feeding ground as university professors present papers about new technologies and programs being funded for and researched. This new technology must be developed and converted into products so it is available globally.
Shaughnessy: Well, it's a good time to be in the industry.
Lambert: We used to say, "You're limited by your own imagination. If you can think about it, somebody's going to go run with it." People ask me, "How come you haven't retired?" Well, it's still fun. I meet new people, see new ideas, and keep the mind active. That's the "aha" moment which is interesting about this entire industry. There's never a dull moment.
Shaughnessy: It's a lot of fun, and it's always a pleasure talking with you, Leo.
Lambert: Thanks. Take care, Andy.
---
Suggested Items
09/27/2023 | Nihon Superior Co. Ltd.
Nihon Superior Co. Ltd. is pleased to announce that Keith Sweatman, the company's Senior Technical Advisor, will deliver a presentation titled "A Path to Ductile Low-Temperature Solders for Mass Production of Electronic Assemblies" at the upcoming SMTA International conference and exposition.
09/27/2023 | Hentec Industries/RPS Automation
Hentec Industries/RPS Automation, a leading manufacturer of selective soldering, lead tinning and solderability test equipment, is pleased to announce that Kyocera International has finalized the purchase of a Hentec/RPS Odyssey 1325 robotic hot solder dip component lead tinning machine. 
09/26/2023 | Conecsus Metals México
Conecsus Metals México, an innovative environmental technology and recycling company, will exhibit at the SMTA Foro Tecnico & Expo, Guadalajara, Jalisco, México, on Wednesday, October 25, 2023, beginning at 11:00 a.m.
09/21/2023 | Thermaltronics USA, Inc.
Thermaltronics USA, Inc., a globally acclaimed manufacturer of Precision Soldering Robots and innovative Curie point soldering systems, is excited to announce its participation in the highly anticipated SMTA Guadalajara Expo & Tech Forum, scheduled to take place from October 25-26, 2023.
09/20/2023 | ULT AG
At this year's productronica, the world's leading trade show for electronics manufacturing, ULT will present a brand new extraction solution for solder fumes and vapor.