Books

Featured Books

pcb007 Magazine

Latest Issues

Current Issue

Finding Ultra

New demands on PCB fabrication, namely advanced packaging, ultra high density interconnect (UHDI), and new specialty materials, are converging, changing the landscape of our business. Is it time to start paying close attention to this convergence?

Developing a Strategy

A solid strategy is a critical part of success. This month, we asked some of the top industry leaders and business strategy "gurus" to share their thoughts on developing strategies.

Winning With TQM

In this issue, we explore how TQM has entered the DNA of continuous improvement disciplines, and the role leadership transformation plays in this. If you've ever competed against a TQM company, you understand their winning advantage.

Columns

Latest Columns

||| MENU
New Growth Opportunities Worldwide for BTU
October 26, 2022 | Nolan Johnson, I-Connect007
Estimated reading time: 4 minutes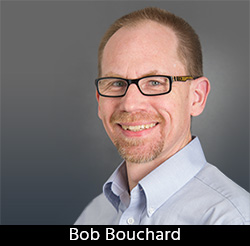 It's not just automotive and medical devices for which capital equipment manufacturers like BTU International are finding a market. It's also not just domestic. Bob Bouchard says his company has seen an uptick in sales after the pandemic into more "purpose-built" equipment with sophisticated requirements and very tight process control. It's meant an increase in sales staff as well. It's encouraging news ahead of BTU International's exhibit at SMTA International next week.
AUDIO TRANSCRIPT:
Nolan Johnson: Hi, Nolan Johnson here for I-Connect007. Right now, I'm speaking with Bob Bouchard. He is the director of sales and marketing at BTU International, which is an Amtech Group subsidiary. Bob, welcome.

Bob Bouchard: Thanks, Nolan. Great to be here.

Johnson: As we were setting up to have this conversation, we were talking just a little bit about what you're seeing for trends and drivers in U.S. domestic business this year. Catch us up.

Bouchard: We've been seeing quite an uplift and a robust amount of business that that's come about here over the past couple of years coming out of the pandemic; it's both domestic, but we're also seeing, generally speaking, overall, in the overall Americas, we've seen some very good business come back.
What we're seeing is a lot of the drivers behind that, we're seeing some reshoring and onshoring changes. We see that in both our electronics assembly, meaning SMT assembly, and our semiconductor applications as well. There's some very interesting work going on there that we're seeing for reshoring and onshoring.
We're also seeing a lot of drivers from the EV market, so that's the automotive side of things, which touches many of our products. We're seeing quite a bit of activity there, so anything from applications such as braising metals and a variety of other things that EV drives. That's been an interesting trend as well.
We're also seeing that customers have applications and requirements that really play into our strengths. If they've got sophisticated requirements, very tight process control that, again, plays into the strengths of our equipment, which has been the case, then we're certainly a number one choice for that.
Other areas that have been driving automotive would be LED lighting, We're also seeing quite a bit of activity in LED lighting, some medical applications, and some interesting applications for our high temperature business here in the U.S. is, separate from electronics assembly, but it's metals braising. For example, centering, direct bond copper, drying applications, annealing applications, just a whole variety of applications that have started to take hold here and rebuild in the U.S.

Johnson: Bob, am I correct in hearing, from what you just said, that you have applications, new markets that are opening for your products? Obviously, you've already mentioned outside of electronics. Is that an area that's growing more for you?

Bouchard: Electronics certainly is a larger part of our business. Globally, it's a larger part of our business. In the Americas, it's more split in terms of the type of business that we see here between electronics and some of the more custom applications.
Those applications are really around purpose-built equipment, so it's difficult to predict exactly what you're going to see, so to speak. It could be an OEM that's invented something new, which, again, can open a new market for you, a new application where this purpose-built equipment is actually built for. So that's how it happens.

Johnson: How does that impact your approach to sales, marketing, product development, etc.?

Bouchard: Due to the amount of activity that we've seen here, we've actually had to expand our sales and marketing team to accommodate some of this, to give our customers better customer service. Our sales model is a very traditional approach for this industry. We use direct sales, regional sales managers with manufacturers, representatives, and distributors.
And so the expansion there has basically happened, in that with the amount of business and the areas that we need to grow into, we've expanded the team. In January, we brought on board a regional sales manager that's located on the west coast covering Mexico, on the west coast in parts of Central America. Just recently in September, we brought on another regional sales manager to cover central USA and Canada. The third leg of that stool currently is the east coast of the USA and South America.
That gives us the ability now to better serve our manufacturers, representatives, because we've got more bandwidth to do that and also look to come up with strategies to grow certain areas or territories. One in particular is Mexico. Mexico has been a great growth opportunity for all of us capital equipment manufacturers. This allows us to have a regional sales manager dedicated on strategy for that particular area.

Johnson: Well, that is exciting news, especially for your customers who are in those geographic regions.

Bouchard: Absolutely.

Johnson: Bob, thanks for taking the time to get us updated on BTU International and what's happening with you. I very much appreciate your time.

Bouchard: Thanks very much. Thanks for having me.

---
Suggested Items
09/20/2023 | I-Connect007 Editorial Team
Panasonic's Darren Hitchcock spoke with the I-Connect007 Editorial Team on the complexities of moving toward ultra HDI manufacturing. As we learn in this conversation, the number of shifting constraints relative to traditional PCB fabrication is quite large and can sometimes conflict with each other.
09/14/2023 | MKS' Atotech
MKS' Atotech, a leading surface finishing brand of MKS Instruments, will participate in the upcoming IPCA Expo at Bangalore International Exhibition Centre (BIEC) and showcase its latest PCB manufacturing solutions from September 13 – 15.
09/14/2023 | Vern Solberg -- Column: Designer's Notebook
Flexible circuit applications can be as basic as furnishing electrical interconnect between two conventional circuit board assemblies, or to prove a platform for placing and interconnecting electronic components. During the planning and pre-design phase of the flexible circuit, there will be several material and process related questions that need to be addressed. Most flexible circuit fabricators welcome the opportunity to discuss their customers' flexible circuit objectives prior to beginning the actual design process.
09/14/2023 | John Watson -- Column: Elementary, Mr. Watson
Electronics are continually evolving, driven by innovations in printed circuit board technology. Flexible PCBs have emerged as a revolutionary force, reshaping the PCB industry and influencing the design and functionality of countless electronic devices. Some believe that flexible PCBs are a relatively newer technology, but as we will see, that is not true. Since I'm an instructor, here's a short history lesson on how we got here and what we can expect.
09/11/2023 | PRNewswire
Can digital and/or high throughput manufacturing be applied to circuit boards? Can stretchable electronics be produced without sacrificing processing capabilities?