Elektrobit Partners with Canonical to Pave the Way to a New Era of Software-defined Vehicles
October 28, 2022 | Elektrobit
Estimated reading time: 1 minute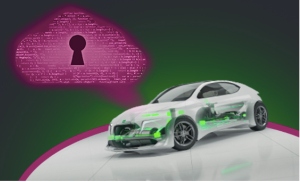 Elektrobit announced a partnership to bring the benefits of Canonical's Ubuntu operating system to automotive software.
As the industry transitions towards software-defined vehicles, the new partnership will make it easier than ever before for car makers, suppliers, and developers to create the next generation of vehicle applications, while meeting stringent automotive standards.
Combining Canonical's leading open-source Linux operating system with Elektrobit's expertise in automotive-grade embedded software will enable long-term maintenance, over-the-air updates and functional vehicle safety innovation, all underpinned by Ubuntu's unparalleled developer community.
"Canonical is proud to collaborate with Elektrobit in building the next generation of automotive software," said Régis Paquette, VP global alliances and channels, Canonical. "Combining Elektrobit's world-class automotive offering with Ubuntu's popularity and reliability will pave the way to a new era of software-defined vehicles. Ubuntu's availability across ECUs, developers' desktops and the cloud reduces OS fragmentation and maintenance efforts while facilitating digital twin deployments. Together with the open-source community, Elektrobit and Canonical will provide the automotive industry with greater stability, enabling greater efficiency and focus on their key differentiators."
"Elektrobit's partnership with Canonical will enable us to offer an OS solution with a unique value proposition to the automotive industry," said Michael Robertson, Vice President, Head of Products and Strategy, Elektrobit. "This open-source solution will complement the product portfolio of Elektrobit, and offer the key elements of an automotive OS solution from a single source.".
---
Suggested Items
09/25/2023 | StenTech
StenTech Inc., the leading multinational SMT Printing Solutions company, is pleased to announce plans to exhibit at the SMTA Guadalajara Expo, scheduled to take place Oct. 25-26, 2023 at the Expo Guadalajara in Guadalajara, Jalisco, Mexico.
09/25/2023 | Camtek
Camtek Ltd., together with FormFactor, Inc., are pleased to announce that they have entered into an agreement for the acquisition by Camtek of FormFactor, Inc.'s FRT Metrology business for $100 million in cash, subject to customary purchase price adjustments.
09/22/2023 | IPC
Join fellow EMS leaders in the region on Oct 5, 2023, 4:30 - 8:00pm EDT, to share industry pain points and solutions. Our focus for this meeting is how companies profitably reach the next level of revenue. Following a presentation on the current EMS market and revenue tiers in the industry, participants will discuss how to reach the next level and grow their business. Discussion will pull from direct experience, questions, and ideas. From there, the conversation goes where you, the leaders, take it. Every roundtable ends in unique takeaways.  
09/21/2023 | Intraratio
Intraratio, a provider of enterprise software solutions, is pleased to announce its participation in the SMTA Guadalajara Expo and Tech Forum 2023.
09/21/2023 | SEMI
The SEMI Semiconductor Climate Consortium (SCC) issued its first report of the semiconductor ecosystem's greenhouse gas (GHG) emissions profile, an in-depth analysis of the semiconductor value chain's carbon footprint and priority-ranked carbon emission sources for the industry to address.