Books

Featured Books

smt007 Magazine

Latest Issues

Current Issue

Economic Headwinds

This issue takes stock of the current economic outlook and how companies are using current conditions to move themselves through technological evolutions, workforce shifts, and financial changes. Even with these headwinds, there's forward progress to be made.

Attracting New Talent

To get different results in staffing, you must change how you define, promote and recruit your job opportunities. How do you become magnetic to high-quality early-career candidates?

Test and Inspection

Test and inspection methods are undergoing rapid change. In this issue, we consider the influence of AOI, AI, and human eyes. How exactly are these pieces of the puzzle changing the role of test and inspection?

Columns

Latest Columns

||| MENU
Warm Skies and a Warm Welcome in Minneapolis
November 2, 2022 | Nolan Johnson, I-Connect007
Estimated reading time: 2 minutes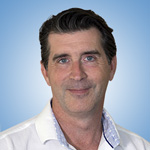 The SMTA International show floor was fairly quiet Tuesday afternoon at the Minneapolis Convention Center, as most exhibitors had already moved in their equipment, set up their displays, and grabbed their attendance badges, all in anticipation for opening day on Wednesday.
But it's expected to be a completely different atmosphere as the show opens and attendees start streaming through the doors. SMTA International is the biggest show of its kind in North America, and with the pandemic largely behind us, show organizers expected to see decent crowds on the show floor.
Monday and Tuesday of the SMTAI were reserved for the Technical Conference, which boasts more than 100 papers in at least 30 sessions, and will continue throughout the week.
"Work that was delayed due to the effects of COVID has been completed and the amount of material coming from the industry is impressive, said Julie Silk, VP of technical conferences before the show opened. "We will have a packed conference this year in Minneapolis."
Registration was required for the Technical Conference, divided into nine tracks designed to ensure the latest trends and developments are fully addressed. Silk said many of the tracks were renamed from previous years to better describe the content for the sessions.
For example, the High Performance and Reliability track covers substrates, PCB fabrication, chemistries, adhesives, solders, and more.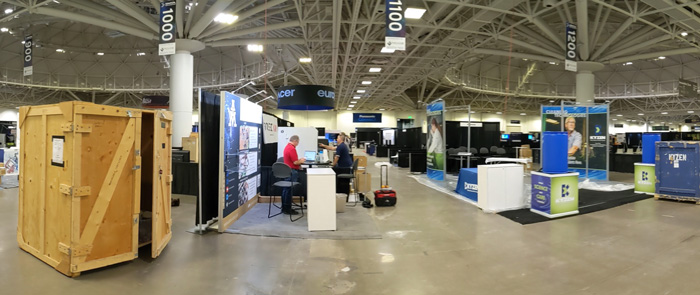 Also on Tuesday was the Women's Leadership Program, which featured a stellar line-up of topic experts from Intel Corporation, REMAP and 3M. Each speaker addressed those in attendance, then conducted mini speed mentoring sessions, followed by a reception.
To round out SMTA International, MD&M is co-located with SMTAI, a partnership that brings medtech together with electronics assembly vendors.
The show kicks off Wednesday with a keynote address at 9 a.m. by John Thomas, CEO for Autel Energy, whose presentation is titled, "The Electric Vehicle Conundrum." He will talk about what it will take to provide the infrastructure to support fast charging of electric vehicles across the globe. He will cover the current state of EV infrastructure, challenges, and the outlook from both a strategic and a manufacturing perspective.
And for those who were concerned they needed to bring their heaviest overcoats to Minnesota, it's been a balmy 68 degrees with a forecast in the high 60s and low 70s throughout the rest of the week, with no rain forecast until Saturday. That's good show weather.
I'll be back on Thursday with more to share about the show's opening day. If you see me on the show floor or manning booth #821, please stop by and say hello.
---
Suggested Items
12/01/2023 | Real Time with...productronica
Peter Brandt gives Pete Starkey a tour of atg's latest addition to the a9 line of equipment, the a9a tester for routed boards up to 25 x 21 inches in size. Small and medium size customers requiring small quantity flexibility, or advance technology testing, are atg's target customers for the a9a.
11/30/2023 | Real Time with...productronica
Karel Tavernier and Pete Starkey reconnect to discuss the new tool, Jayda, and how it complements Ucamco's Integr8tor workflow system to optimize CAM processes.
11/29/2023 | Real Time with...productronica
Mycronic's Kevin Clue discusses the new MyPro A40, a pick and place machine that is 48% faster than its predecessor. The A40 maintains the flexibility desired by high-mix, low-volume manufacturers while offering a wider component range, better accuracy and repeatability.
11/29/2023 | Real Time with...productronica
Cogiscan, iTAC and DUALIS offer customized digital solutions from connectivity and material management to analytics and traceability. François Monette talks about factory solutions that can stand alone or be fully integrated.
11/29/2023 | Real Time with...productronica
Technical Editor Pete Starkey and Aismalibar's Eduardo Benmayor reflect on opportunities and challenges for thermal management and the battery industry and discusses Aismalibar's product solutions.