Books

Featured Books

smt007 Magazine

Latest Issues

Current Issue

Chips Don't Float

In Europe and the U.S., legislation is under way to revitalize PCB fabrication and packaging. What is the status of this work, and how specifically does this change the industry landscape for EMS companies? What will help keep us afloat?

Flying High With Digital Twin

The opportunity to use manufacturing simulation as a test bed for job planning and process optimization brings continuous improvement into the modern age. This may be an all-or-nothing type of project, but it's worth the investment.

Artificial Intelligence

In this issue, we (and AI) explored how and when artificial intelligence plays a role in manufacturing today. Whether on the factory floor, or in the front office, AI applications are emerging and changing how we approach planning, processes and problem solving.

Columns

Latest Columns

||| MENU
IPC to Unveil New Member Magazine, 'IPC Community' at IPC APEX EXPO 2023
November 9, 2022 | IPC
Estimated reading time: 1 minute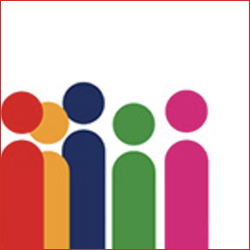 IPC, in partnership with IPC Publishing Group (I-Connect007) will unveil an exciting new publication, "IPC Community," at IPC APEX EXPO 2023, as a continuation of its commitment to better serve the electronics industry and provide additional value for IPC members.
The quarterly magazine will be offered in a digital format and will serve as a valuable new resource designed to keep the IPC global community up to date on the latest IPC news, including industry updates, trends and technology.
The digital edition will be made available the week of January 22, 2023, at IPC APEX EXPO. The magazine will receive bonus circulation with printed copies exclusively available at the show.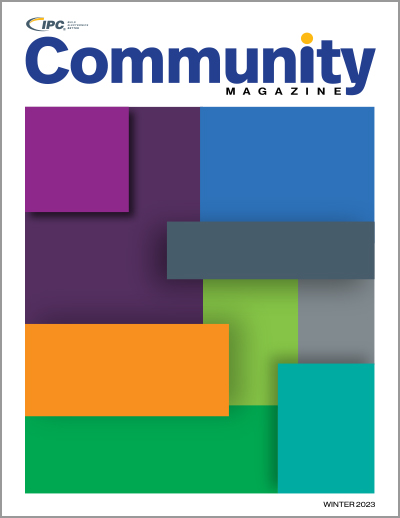 Inside "IPC Community," readers will find feature stories that celebrate member success along with articles on advocacy efforts, committee and standards updates, education and workforce training developments, factory of the future solutions, advanced packaging updates emerging engineer and member profiles, and more.
"Our members and the broader global electronics manufacturing community look to IPC as a steadfast resource to keep them informed and educated on the latest industry developments," said Brian Knier, IPC vice president, marketing, member success and sales. "We're excited about the possibilities of "IPC
Community" taking our ability to disseminate timely and important information to the next level; all while making sure IPC members' voices are reflected within the magazine."
Added Michelle Te, "IPC Community" magazine managing editor, "Through its family of publications offering thought-provoking, original content, I-Connect007 prides itself 'in being 'good for the industry.' With the launch of 'IPC Community,' IPC and I-Connect007 are now even better for the industry. There is much to recognize and celebrate."
To subscribe to "IPC Community," visit www.ipc.org/subscribe-ipc-community. For inquiries regarding advertising opportunities within the magazine, contact Barb Hockaday, ad sales manager, at barb@iconnect007.com. To suggest a member success story, contact Michelle Te at michelle@iconnect007.com.
---
Suggested Items
09/22/2023 | IPC
Join fellow EMS leaders in the region on Oct 5, 2023, 4:30 - 8:00pm EDT, to share industry pain points and solutions. Our focus for this meeting is how companies profitably reach the next level of revenue. Following a presentation on the current EMS market and revenue tiers in the industry, participants will discuss how to reach the next level and grow their business. Discussion will pull from direct experience, questions, and ideas. From there, the conversation goes where you, the leaders, take it. Every roundtable ends in unique takeaways.  
09/21/2023 | Intraratio
Intraratio, a provider of enterprise software solutions, is pleased to announce its participation in the SMTA Guadalajara Expo and Tech Forum 2023.
09/21/2023 | SEMI
The SEMI Semiconductor Climate Consortium (SCC) issued its first report of the semiconductor ecosystem's greenhouse gas (GHG) emissions profile, an in-depth analysis of the semiconductor value chain's carbon footprint and priority-ranked carbon emission sources for the industry to address.
09/20/2023 | PDR
PDR is set to showcase its cutting-edge IR-E3 Series of SMD/BGA IR rework systems, as well as its industry-leading X-ray solutions.
09/20/2023 | Hentec Industries/RPS Automation
Hentec Industries/RPS Automation, a leading manufacturer of selective soldering, component lead tinning and solderability test equipment, announces that it has added assembly and production staff members to its team to accommodate its recent increase in sales and order demand.