Neways, Magnetec Expand Partnership in Smart Mobility
November 18, 2022 | Neways
Estimated reading time: 1 minute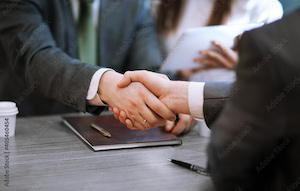 Neways and Magnetec are excited to expand their partnership in Smart mobility for the design, development, and production of Residual Current Devices. Such RCD offers unique and proven technology for measuring current leakages when charging electric vehicles.
There are already more than 16.5 million electric vehicles on the road globally. Stricter emissions standards and reduced cost of ownership are strong contributors to further growth. The widespread adoption of electric mobility is further fueled by improved driving ranges and the availability of charging stations.
Time to market and the ability to rapidly ramp-up production is critical in meeting the roll out of global charging infrastructure. With our global supply chain and approach to value engineering we excel in manufacturability, component availability, series production and testing. Neways is also developing fully integrated EV charging controller modules that allow our customers to quickly ramp up their production with a ready-to-use product, by leveraging our EV charging expertise, without the need for extended and capital-intensive development efforts of their own.
Through this partnership, Neways and Magnetec combine our extensive experience of producing to the highest of automotive standards with the expertise needed for the design & development of robust safety modules. The RCD can be integrated into any charging solution as a standard and affordable off-the-shelf solution.
The RCD sensor consistently verifies potential current leakages in the charging process. Its smart software enables it to interrupt the power supply. Over the years, Neways and Magnetec have delivered over 1.000,000 electronic controls for emergency charging cables that feature this capability. Our partnership is a logical next step in the development of robust safety modules that can be seamlessly integrated in any charging solution.
---
Suggested Items
09/21/2023 | PRNewswire
Sharp Imaging and Information Company of America (Sharp) is announcing that it will be showing its new digital press technologies at the Printing United Expo, in Atlanta, Georgia from October 18 – 20, 2023.
09/21/2023 | ViTrox
ViTrox, which aims to be the world's most trusted technology company, is thrilled to announce its participation in NEPCON Asia 2023 after six years, at Booth #5D40 in Shenzhen World Exhibition & Convention Center from 11-13 October 2023.
09/18/2023 | ViTrox
ViTrox, which aims to be the world's most trusted technology company, is excited to announce that our trusted Sales Channel Partner (SCP) in Mexico, SMTo Engineering, S.A. de C.V., will be participating in SMTA Guadalajara Expo & Tech Forum. They will be exhibiting in Booth #911 from the 25th  to the 26th of October 2023,  at the Expo Guadalajara in Jalisco, Mexico.
09/15/2023 | STARTEAM GLOBAL
STARTEAM GLOBAL, a leading manufacturer of Printed Circuit Boards (PCB), technology and service solutions, is pleased to announce the opening of our new PCB manufacturing factory in Prachinburi, Thailand, on Wednesday 27 September 2023.
09/14/2023 | MKS' Atotech
MKS' Atotech, a leading surface finishing brand of MKS Instruments, will participate in the upcoming IPCA Expo at Bangalore International Exhibition Centre (BIEC) and showcase its latest PCB manufacturing solutions from September 13 – 15.