Neways, Magnetec Expand Partnership in Smart Mobility
November 18, 2022 | Neways
Estimated reading time: 1 minute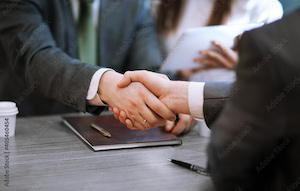 Neways and Magnetec are excited to expand their partnership in Smart mobility for the design, development, and production of Residual Current Devices. Such RCD offers unique and proven technology for measuring current leakages when charging electric vehicles.
There are already more than 16.5 million electric vehicles on the road globally. Stricter emissions standards and reduced cost of ownership are strong contributors to further growth. The widespread adoption of electric mobility is further fueled by improved driving ranges and the availability of charging stations.
Time to market and the ability to rapidly ramp-up production is critical in meeting the roll out of global charging infrastructure. With our global supply chain and approach to value engineering we excel in manufacturability, component availability, series production and testing. Neways is also developing fully integrated EV charging controller modules that allow our customers to quickly ramp up their production with a ready-to-use product, by leveraging our EV charging expertise, without the need for extended and capital-intensive development efforts of their own.
Through this partnership, Neways and Magnetec combine our extensive experience of producing to the highest of automotive standards with the expertise needed for the design & development of robust safety modules. The RCD can be integrated into any charging solution as a standard and affordable off-the-shelf solution.
The RCD sensor consistently verifies potential current leakages in the charging process. Its smart software enables it to interrupt the power supply. Over the years, Neways and Magnetec have delivered over 1.000,000 electronic controls for emergency charging cables that feature this capability. Our partnership is a logical next step in the development of robust safety modules that can be seamlessly integrated in any charging solution.
---
Suggested Items
12/01/2023 | Nolan Johnson, I-Connect007
Aidan Salvi, chief transformation officer, updates Nolan Johnson on the modernization activity under way at Amitron. Aidan shares that Amitron has added 62 different pieces of new equipment on their production floor, and shares details on what that means for Amitron's production capabilities, data management, and progress toward a Factory 5.0 future.
12/01/2023 | GÖPEL electronic
Having been responsibly committed to a clean environment for many years, GÖPEL electronic GmbH has taken an important step towards greater climate protection by obtaining its initial certification in accordance with DIN EN ISO 14001:2015.
11/30/2023 | Chris Young, Young Engineering Services
There are many ways, dozens to be sure, and most likely many more, to streamline a PCB design. My goal here is to pick a single-digit number of rules to abide by, that can be reasonably adhered to, and provide some bang for the buck. These rules are meant to reduce design scope creep, avoid PCB respins, and improve production yields.
11/30/2023 | Aoshikang
On November 28, Aoshikang Technology Co., Ltd., a prominent player among the world's top 100 PCB companies, held a grand topping-out ceremony for its Thailand-based production base, SUNDELL Technology Co., Ltd.
11/27/2023 | PRNewswire
Micross Components, a leading provider of high-reliability microelectronic products and services for aerospace, defense, space, medical, energy, and other high-reliability applications, is pleased to announce that it has received an award under the IBAS Cornerstone RESHAPE program with a ceiling value of up to $134.3 million, with $45.6 million obligated at the time of the award.