Books

Featured Books

pcb007 Magazine

Latest Issues

Current Issue

The Registration Sweet Spot

Registration is underrated and underappreciated. The key is to ensure proper registration from layer to layer across the entire printed circuit board. It's a holistic process requiring anticipation, prediction, precise attention at each step, and detailed data tracking and monitoring.

High-reliability Fabrication

In this month's issue, our expert contributors discuss the latest in technologies, trends, complexities and resources regarding high-reliability fabrication.

Finding Ultra

New demands on PCB fabrication, namely advanced packaging, ultra high density interconnect (UHDI), and new specialty materials, are converging, changing the landscape of our business. Is it time to start paying close attention to this convergence?

Columns

Latest Columns

||| MENU
3D Electronic Devices With Additive Manufacturing
November 29, 2022 | Shavi Spinzi, Nano Dimension
Estimated reading time: 1 minute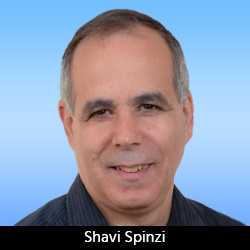 Imagine fabricating PCBs without the hassle of drilled vias and metal plating. Imagine PCBs with near-perfect registration. If we take it to the next stage, imagine drawing electronics in 3D space. 
There is a way to do all this with additively manufactured electronics (AME). We just need to start to think in 3D. This will allow us to abandon the 2D limitations that we have become so used to and expand our horizons so that we can climb to higher levels of performance.
In this article, I will explore the two fundamental capabilities that are the cornerstones for drawing electronics in 3D space, which is where AME technology and 3D design capabilities converge.  
The First Cornerstone of AME: Isolation and Conductive Materials
More than a decade ago, we saw the rise of printed electronics (PE), which is printing of conductive traces on a predefined substrate. The substrate is fixed, can be planar or a 3D shape and the printing process—either inkjet, aerosol jetting, or any other method—places the conductor on top of it.
AME differs from PE because it uses more than one material. The simplest configuration for AME consists of two materials: one conductive and one isolation/dielectric. It has the potential to grow to more than two materials by adding combinations of different conductive and isolation materials as well as sacrificial materials to build channels and different complex structures. 
Why Do We Need 3D PCB Structures? 
The first stage of AME was to imitate traditional PCB 2D structures by building multilayer boards (MLB), plated through-holes (PTH), and microvias to prove that AME can replace "traditional" PCB processes. It certainly is doable, but it does not achieve the full potential and capabilities of 3D AME.

To read this entire article, which appeared in the November 2022 issue of PCB007 Magazine, click here.
---
Suggested Items
12/05/2023 | HANZA
HANZA AB has signed an agreement to acquire all shares in Orbit One AB, a Swedish company that offers contract manufacturing of electronics and electromechanics. Orbit One has annual sales of approximately SEK 1.1 billion with an operating profit (EBITA) of approximately SEK 70 million.
12/05/2023 | IPC
Electronics industry sentiment improved during November with demand sentiment also taking a solid step up over the last 30 days per IPC's November 2023 Global Sentiment of the Electronics Supply Chain Report.
12/05/2023 | Robert Erickson and Lorena Villanueva, IPC
About 200 kilometers (125 miles) north of Mexico City lies Queretaro, an area rich in history, with stone streets and public squares, and which twice has been the country's capital. But it's also quickly becoming a global capital of electronics manufacturing, especially aeronautics, and was the location for the first IPC Day Mexico this past June.
12/04/2023 | USPAE
Seven microelectronics firms received nearly $10 million in combined funding to commercialize technologies of interest to the U.S. military services as winners of the Defense Business Accelerator (DBX) Microelectronics Challenge. This groundbreaking initiative is funded by the Department of Defense (DoD) and led by the U.S. Partnership for Assured Electronics (USPAE).
11/30/2023 | BUSINESS WIRE
Nordson Electronics Solutions, a global leader in electronics manufacturing technologies, is pleased to announce the release of the new ASYMTEK Select Coat® SL-1040 conformal coating system.