Books

Featured Books

pcb007 Magazine

Latest Issues

Current Issue

Finding Ultra

New demands on PCB fabrication, namely advanced packaging, ultra high density interconnect (UHDI), and new specialty materials, are converging, changing the landscape of our business. Is it time to start paying close attention to this convergence?

Developing a Strategy

A solid strategy is a critical part of success. This month, we asked some of the top industry leaders and business strategy "gurus" to share their thoughts on developing strategies.

Winning With TQM

In this issue, we explore how TQM has entered the DNA of continuous improvement disciplines, and the role leadership transformation plays in this. If you've ever competed against a TQM company, you understand their winning advantage.

Columns

Latest Columns

||| MENU
Let's Get Technical
December 27, 2022 | Julia Gumminger, IPC
Estimated reading time: 4 minutes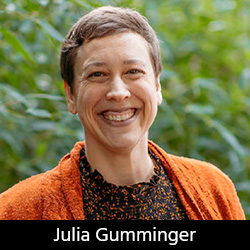 IPC members are constantly working to move the electronics industry forward by developing new technologies, innovative processes, and testing methods—and working to find solutions to known technical challenges. The IPC APEX EXPO Technical Conference is the premier forum in North America where these challenges, solutions, and innovations are shared among colleagues and competitors alike.
Sometimes the processes and methods used to organize such a conference require some innovations as well. Thanks to the many hours of dedication and attention to detail; an updated peer review process; and new tools utilized by the Technical Program Committee (TPC), which is chaired by both Dr. Stanton Rak, of SF Rak Company, and Dr. Udo Welzel, of Robert Bosch GmbH, the 2023 Technical Conference at IPC APEX EXPO 2023 will feature the highest quality technical program.
The TPC received over 120 technical paper abstracts during the open call for participation and reviewed them all in a double-blind peer review process. Eighty-five papers were chosen to undergo the next phase of the peer review process. Each TPC member contributed many hours of their time to review and offer feedback to the authors. The Technical Program Committee consists of subject matter experts from companies such as: Robert Bosch GmbH, NASA Goddard Space Flight Center, IBM Corporation, Collins Aerospace, Continental Automotive Systems, Bose Corporation, John Deere Electronic Solutions, TTM Technologies, Indium Corporation, Averatek, Northrop Grumman, Aegis Industrial Software, and others. Each paper submission was reviewed by at least two reviewers with areas of expertise similar to the authors. This ensured the technical merit could be reviewed as well as the novelty and potential impact of the data.
An updated IPC Non-Commercialism Policy was strictly adhered to during this process, ensuring that the conference's technical presentations are truly "generic" in their technical data. Welzel shared, "An updated, comprehensive non-commercialism policy provided full transparency on this sensitive matter for both contributors and the reviewers from the Technical Program Committee, thereby avoiding misunderstandings and ambiguities."
Ultimately, the 70+ papers making up the 2023 IPC APEX EXPO Technical Conference represent the highest quality technical content from authors around the world. The TPC members are very excited about the upcoming presentations, which are organized into topical tracks.
"The combination of a broad coverage of different topics related to electronics assembly technology, along with the high level of technical depth and detail in these presentations, provides a comprehensive overview of the current hot topics, challenges, and solutions. This combination of 'breadth' and 'depth' is quite unique and will attract many attendees as well as contributors," said Welzel.
Rak said, "The 2023 Technical Conference will introduce two new technical sessions on 'High Reliability for Extreme Environments,' which is exciting for individuals working on Class 3 electronics applications. The 2023 Technical Conference has approximately 12 papers that have direct relevance to the automotive electronics space, e.g., design, test, reliability, simulation, and assembly. Many of the authors are highly regarded industry experts in addition to some newcomers. The presentations are of high interest to me since I am active in the field."
Welzel is looking forward to learning from the conference presentations. He added, "Printed boards are now expected to operate in harsher and harsher environments. Being responsible for PCB technology development for automotive electronics, I am looking forward to those papers dealing with the quality and reliability of advanced printed boards, especially on topics like microvia quality and reliability."
The 2023 conference features five tracks on Tuesday and Wednesday, including:
Factory of the Future and Future Technologies
PCB Fabrication and Materials
Quality, Reliability, Test, and Inspection
Assembly and Materials
High-Density Interconnects and Microvias
The diversity of the presenting authors is also impressive; 18 countries are represented by presenting authors. Fifteen authors are next generation (five years or less in the industry), and 27 presenting authors hold doctoral degrees.
"From the perspective of a long-time TPC member, I can say that this year has been by far the most organized and efficient IPC APEX EXPO planning process cycle I've participated in," said Todd MacFadden, technology development engineer at Bose. "This year, the committee used new tools and procedures to review and evaluate the technical submissions, and those tools were highly effective at ensuring consistent review metrics, facilitating edits, and tracking review progress. At the same time, authors were given better, clearer guidance than in previous years regarding paper format and expectations on content. As a direct result of these changes, the quality of the submissions is higher and more consistent, and the technical program is tighter overall. Interesting point of note: There are more PhD authors this year than in any previous year."
Additionally, the 2023 Technical Conference is piloting two special sessions on Thursday in the emerging growth areas of e-mobility/EV automotive and advanced packaging. The special sessions will be curated panel discussions designed to convey recent information in an audience participation format.
IPC APEX EXPO's 2023 Technical Conference promises to showcase the latest original technical data from the world's leaders in electronics manufacturing research. The Technical Conference paper presentations will cover the newest and unpublished results, techniques, materials, processes, and trends. IPC APEX EXPO 2023 will address the biggest issues facing the $2 trillion global electronics industry, including topics like boosting operational efficiency; improving product quality and reliability; innovations in advanced HDI and PCB HDI technologies; and the outlook for Factory of the Future trends.
Julia Gumminger is manager of professional development and events for IPC.
For more information about IPC APEX EXPO educational events, click here.
---
Suggested Items
09/21/2023 | KIC
KIC, a renowned pioneer in thermal process and temperature measurement solutions for electronics manufacturing, is thrilled to announce its participation in the upcoming SMTA Guadalajara Expo & Tech Forum.
09/21/2023 | Dymax
Dymax, a leading manufacturer of light-curing materials and equipment, will exhibit in booth 1526 at SMTA International 2023 in Minneapolis, MN, from October 10-11.
09/21/2023 | Altus Group
Altus Group, a leading supplier of capital equipment and services to the electronics manufacturing industry, has signed an agreement with SMT Thermal Discoveries to distribute its advanced reflow soldering and thermal technology solutions in Ireland.
09/21/2023 |
Intraratio, a provider of enterprise software solutions, is pleased to announce that Ryan Gamble, CEO and Founder of Intraratio, will deliver an informative keynote presentation at SMTA International 2023. T
09/20/2023 | PRNewswire
ICZOOM Group Inc., a B2B electronic component products e-commerce platform, provided details on the Company's accelerated growth and steady market expansion strategy, as the Company leverages its strengthened balance sheet and fortified global brand following its successful listing on Nasdaq earlier this year.