Faraday Future to Showcase FF 91 Futurist at 2023 Consumer Electronics Show in Las Vegas
January 2, 2023 | Business Wire
Estimated reading time: 2 minutes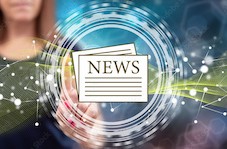 Faraday Future, a California-based global shared intelligent electric mobility ecosystem company, announced its return to the Consumer Electronics Show, CES 2023, taking place from January 5 – 8, 2023 in Las Vegas, NV. FF will display the FF 91 Futurist in Innovusion's booth at CES, located at the Las Vegas Convention Center, West Hall (Booth #6925). Recently, FF selected Innovusion's Falcon LiDAR to power the FF 91's autonomous driving system. The Falcon LiDAR is intended to seamlessly integrate into the FF 91 Futurist to deliver additional real-time 3D vision, even in adverse weather conditions or the darkest of nights, providing a safer and more reliable driving experience.
Innovusion's Falcon LiDAR is designed to give the FF 91 Futurist unprecedented insight into the environment far in front of the car. Enabled by Falcon's long-distance capability and high angular resolution, other vehicles in the FF 91's path can be detected up to 1,600 feet away (over five football fields), and even pedestrians and small road debris can be detected over 650 feet away.
The Company expects to start production of a saleable FF 91 Futurist at the end of March 2023, coming off the assembly line in early April with deliveries before the end of April, subject to the timely availability of $150 to $170 million of additional funding and timely stockholder approval of an authorized share increase. FF recently received a $30 million binding letter of intent draft from a current FF investor. The agreement is subject to FF Board approval and conditions including negotiation and execution of definitive documentation.
"The Consumer Electronics Show is the pinnacle setting of the newest and most influential technology in the world, so it was essential that we bring our technology-packed flagship FF 91 Futurist back to this show," said Xuefeng ("XF") Chen, Global Chief Executive Officer of FF. "Innovusion's long-range and high-resolution Falcon LiDAR is the only product of its kind being mass-produced for consumer vehicles. With partners like Innovusion, the FF 91 Futurist will set new standards in driver assistance technologies that will help us achieve new levels of safety, driver comfort, and convenience in the luxury electric vehicle marketplace. And we are excited to explore opportunities to integrate Innovusion's new product lines into future car models as well."
Faraday Future continues to make progress with testing and validation of the FF 91 Futurist through the Product and Technology Generation 2.0 program (PT Gen 2.0). The generational upgrade from PT Gen 1.0 to PT Gen 2.0 consists of significant upgrades of systems and core components from both the vehicle, and I.A.I area – the advanced core, which stands for Internet, Autonomous Driving, and Intelligence. PT Gen 2.0 was achieved through upgrades of 26 major system and components. With 13 key upgrades throughout powertrain, battery, charging, chassis, interior from EV areas, as well 13 key upgrades from computing, sensing, communication, user interaction, and significant performance improvements to the FF 91 Futurist.
The Company recently announced the completion of manufacturing milestone #6, the completion of construction and equipment installation in vehicle assembly areas. This marks six of the seven milestones (the 7th milestone being SOP) that FF laid out late in 2021 to mark its manufacturing achievements towards the start of production of the FF 91 Futurist.
As the only next-gen Ultimate Intelligent TechLuxury EV product, the FF 91 Futurist puts forward a unique and intelligent EV experience with extreme technology, an ultimate user experience. The FF 91 Futurist features an industry-leading 1,050 horsepower, an EPA-certified range of 381 miles, 0-60 mph in 2.27 seconds, a unique rear intelligent Internet system, and a revolutionary user experience designed to create a mobile, connected, intelligent, and luxurious third Internet living space and user mobility ecosystem platform.
---
Suggested Items
09/25/2023 | StenTech
StenTech Inc., the leading multinational SMT Printing Solutions company, is pleased to announce plans to exhibit at the SMTA Guadalajara Expo, scheduled to take place Oct. 25-26, 2023 at the Expo Guadalajara in Guadalajara, Jalisco, Mexico.
09/22/2023 | ACN Newswire
Nanofiber Quantum Technologies Inc. raised $8.5m from leading venture capital investors. Phoenix Venture Partners (PvP) in the US, and Japan's JAFCO Group Co Ltd, SPARX Group Co Ltd, Keio Innovation Initiative, Inc. (KII), and Waseda University Ventures (WUV) financed the round through convertible notes.
09/21/2023 | ViTrox
ViTrox, which aims to be the world's most trusted technology company, is pleased to announce the addition of Hayden Dalton to our team as a Field Support Engineer who based in Milwaukee, WI, effective August 21, 2023.
09/20/2023 | Qualcomm Technologies, Inc.
Qualcomm Technologies, Inc. is ushering in a new era of home connectivity, and new opportunities for service providers, with the introduction of the Qualcomm® 10G Fiber Gateway Platform and its signature feature, Qualcomm® Service Defined Wi-Fi technology.
09/19/2023 | Mirtec
MIRTEC, 'The Global Leader in Inspection Technology', is pleased to announce its participation in the upcoming SMTA Guadalajara Expo on Wednesday, Oct. 25, 2023.