SEMI Board Welcomes New Members From Advantest, TEL US, Westerwood Global
January 10, 2023 | SEMI
Estimated reading time: 2 minutes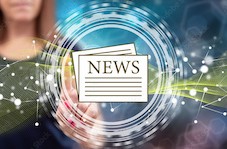 SEMI announced the election of three new members to the SEMI North America Advisory Board (NAAB): Colin Ritchie, Vice President of Industry & Government Relations at Advantest; Nate Baxter, President of Tokyo Electronic Ltd. (TEL) US; and Nigel Wenden, Chief Executive Officer at Westerwood Global. 
The Board appointments took effect Jan. 1, 2023. Members serve a three-year term. The SEMI NAAB is the principal advocate for member companies located in North America. The Board provides guidance on SEMI Americas programs designed to advance the business interests of member companies and address significant challenges in the electronics manufacturing and design supply chain.
"The SEMI North America Advisory Board warmly welcomes Colin, Nate and Nigel," said Joe Stockunas, president of SEMI Americas. "Each brings extensive industry experience to the Board and are intimately familiar with SEMI through their participation in SEMI events including Industry Strategy Symposium (ISS) and International Trade Partners Conference (ITPC) as well as SEMI workforce development and advocacy programs. Their expertise and stewardship will be vital as member companies face ever-increasing chip industry complexity and look to seize new business and technology opportunities amid strong secular industry growth."
As Vice President Industry & Government Relations at Advantest, Colin Ritchie leads external industry engagements and government advocacy. Ritchie has more than 30 years of industry experience leading teams in engineering, operations, marketing, product management, investor and corporate relations as well as M&A ventures. He joined Advantest-Verigy (formerly HP and Agilent) in 2008 through the acquisition of Inovys, a venture capital-backed startup that developed innovative Design for Test solutions. Prior to Inovys, Ritchie spent more than 15 years at Schlumberger, where he held key engineering, operations, product line management, and marketing positions in Asia, Europe, and North America. He holds bachelor's and master's degrees in Electrical and Electronic Engineering from Heriot-Watt University, Edinburgh, Scotland.
As President of TEL US, Nate Baxter leads production of semiconductor and flat panel manufacturing equipment. Prior to his current role, Baxter was General Manager of the Development and Production division of TEL US and President of the TEL Manufacturing and Engineering of America, Inc. (TMEA) subsidiary. Baxter's previous roles at TEL included Technology General Manager for one of the company's large customer accounts and President of TEL US subsidiary TEL Epion. Prior to joining TEL in 2007, Baxter worked for more than a decade at Intel in various technology, supplier development and management roles. He holds a master's degree in Materials Science from Georgia Institute of Technology and undergraduate degrees in Physics from Rollins College and Physical Metallurgy from Georgia Institute of Technology.
As Chief Executive Officer of Westerwood Global and President of Westerwood Global Board of Directors, Nigel Wenden oversees private equity, strategy, marketing, and international operations. Westerwood is a leading provider of managed service solutions to the semiconductor, solar, flat panel, LED and storage industries. Prior to Westerwood Global, Wenden served as President of Banner Industries, CEO of MDC Precision and held leadership positions with Mattson Technology, Edwards Vacuum, NWC Consulting and Millipore Corporation. He holds a bachelor of science degree in Electrical & Electronic Engineering from Coventry University and a diploma in Manufacturing and Production Engineering from Anglia Ruskin University.
---
Suggested Items
11/28/2023 | Dana Korf -- Column: Dana on Data
November's issue of Design007 Magazine had an excellent theme that evolved around design simplification. There were exceptionally good articles about how to reduce over-constrained or needlessly complex designs. One significant time-consuming category is the creation of many design files and drawings which lead to lengthy creation and interpretation time along with the considerable time to resolve conflicting or erroneous information.
11/27/2023 | IPC
IPC welcomes the actions outlined today by the U.S. Government "to strengthen supply chains critical to America's economic and national security."
11/28/2023 | Preeya Kuray -- Column: Material Insight
On May 11, 2023, Reps. Blake Moore (R-UT) and Anna Eshoo (D-CA) introduced the Protecting Circuit Boards and Substrates (PCB) Act to Congress. In October, I had the great pleasure of discussing the bipartisan Protecting Circuit Boards and Substrates Act with Congressman Moore, who represents Utah's First Congressional District. He shared his thoughts on how supporting and investing in the domestic PCB industry can help bolster American security.
11/27/2023 | Andrew Kelley, XACTPCB LTD
While previous industrial revolutions have introduced factories, mass production, and computer-controlled systems, the advent of Industry 4.0 and the concept of the Smart factory have ushered in a new era in PCB manufacturing. For the PCB industry it is a very ambitious and aspirational objective to evolve from disconnected processes to an integrated system with automated data capture, real-time data analysis, process visualization, autonomous control, and self-correcting processes. 
11/27/2023 | Jaltek
Jaltek Systems, a prominent UK contract electronics manufacturer with AS9100 and ISO 13485 accreditations and over 30 years of experience, joined hands with SG Automotive, a Slovenian Electronic Manufacturing Service (EMS) provider known for manufacturing printed circuit board assemblies (PCBA).