Books

Featured Books

smt007 Magazine

Latest Issues

Current Issue

Chips Don't Float

In Europe and the U.S., legislation is under way to revitalize PCB fabrication and packaging. What is the status of this work, and how specifically does this change the industry landscape for EMS companies? What will help keep us afloat?

Flying High With Digital Twin

The opportunity to use manufacturing simulation as a test bed for job planning and process optimization brings continuous improvement into the modern age. This may be an all-or-nothing type of project, but it's worth the investment.

Artificial Intelligence

In this issue, we (and AI) explored how and when artificial intelligence plays a role in manufacturing today. Whether on the factory floor, or in the front office, AI applications are emerging and changing how we approach planning, processes and problem solving.

Columns

Latest Columns

||| MENU
Prepare for Next-level Professional Development at IPC APEX EXPO 2023
January 19, 2023 | Julia Gumminger, IPC
Estimated reading time: 2 minutes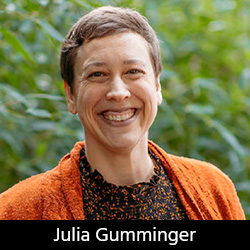 IPC APEX EXPO 2023 will offer a refreshed Professional Development Course program. This year's conference includes something for everyone, including informative courses catering to technical managers ready to level up their careers. Thirty-six courses will be offered on Sunday, Jan. 22 and Monday, Jan. 23.
Attendees will find both updated content from veteran instructors and innovative courses from new instructors. The diversity of educational content includes courses that focus on understanding and applying IPC standards; Factory of the Future technologies; quality and reliability; and a legal boot camp. Participants in these courses will gain new knowledge and real-world skills that will equip them to rapidly respond to changing demands for new technologies, materials, and processes.
As engineers progress in their careers and become the next generation of leaders in their companies, business and legal skills will likely become part of their job descriptions. IPC approached Allen Anderson and his colleague, Patrick Sebesta from F&B Law Firm P.C., with a request for a course designed for engineers who have worked in the technical career track and now find themselves in management overseeing contracts and risk management issues. "Customer Contract and Legal Boot Camp for Engineering Professionals" is a brand-new course, custom-designed for IPC's audience.
"Whether you are a technical professional in an OEM, an EMS provider, a PCB, a cable or wire harness manufacturer, or any other electronics industry supplier, understanding key contractual provisions and associated legal ramifications is critical to every team member's role in negotiating and executing effective customer contracts," Anderson says. "This added dimension to a technical background helps enhance a manager's—and thereby the company's—ability to obtain and execute equitable agreements with commensurate risk for return, avoid significant compliance and risk pitfalls, and protect company assets and intellectual property."
Dr. Mo Abuali, CEO of IoTco, will be teaching another course meant to fill a gap in professional knowledge and help leaders prepare for the factory of the future. "Leveraging Industry 4.0 Toward Zero-Downtime, Zero-Defects Manufacturing," another brand-new course, will benefit not only executives leading operations of manufacturing companies, but also directors, managers, and advanced data science professionals.
Abuali says of the course, "Although some have already begun their journey, many manufacturers are still talking about digitizing their manufacturing floor and wondering if it's a worthwhile investment. Industry 4.0 describes the evolution of industry toward interconnectivity, automation, advanced analytics, and basing decisions on real-time data capture from the shop floor." 
This course will provide attendees with a broad understanding of key Industry 4.0 solutions that marry physical production and operations with Smart digital technology, plant connectivity, artificial intelligence, and predictive analytics—all to create a connected ecosystem for organizations to level up their uptime, quality, and overall productivity.
Dr. Nahid Majd, associate professor in computer science at California State University San Marcos, will demystify the topics of "Blockchain, NFT, Cryptocurrency and Metaverse," and discuss how these applications might be used in supply chain management for electronics manufacturing. 
To read this entire article, which appeared in the December 2022 issue of SMT007 Magazine, click here.
---
Suggested Items
09/22/2023 | GlobalFoundries
The U.S. Department of Defense (DoD) has awarded GlobalFoundries (Nasdaq: GFS) (GF) a new 10-year contract for a supply of securely manufactured, U.S.-made semiconductors for use across a wide range of critical aerospace and defense applications. 
09/22/2023 | Happy Holden, I-Connect007
Ever since high density interconnect (HDI) was created in 1982 by Hewlett-Packard to package its first 32-bit computer powered by a single chip, it has continued to evolve and provide the solutions for miniaturized products. The leading edge of HDI technology became the process used for organic flip-chip packaging for the semiconductor industry. The two distinct markets—IC substrates and product-system integration—are now colliding and utilizing the same ultra-HDI manufacturing processes.
09/21/2023 | KIC
KIC, a renowned pioneer in thermal process and temperature measurement solutions for electronics manufacturing, is thrilled to announce its participation in the upcoming SMTA Guadalajara Expo & Tech Forum.
09/21/2023 | Intraratio
Intraratio, a provider of enterprise software solutions, is pleased to announce its participation in the SMTA Guadalajara Expo and Tech Forum 2023.
09/21/2023 | SEMI
The SEMI Semiconductor Climate Consortium (SCC) issued its first report of the semiconductor ecosystem's greenhouse gas (GHG) emissions profile, an in-depth analysis of the semiconductor value chain's carbon footprint and priority-ranked carbon emission sources for the industry to address.