Books

Featured Books

pcb007 Magazine

Latest Issues

Current Issue

The Registration Sweet Spot

Registration is underrated and underappreciated. The key is to ensure proper registration from layer to layer across the entire printed circuit board. It's a holistic process requiring anticipation, prediction, precise attention at each step, and detailed data tracking and monitoring.

High-reliability Fabrication

In this month's issue, our expert contributors discuss the latest in technologies, trends, complexities and resources regarding high-reliability fabrication.

Finding Ultra

New demands on PCB fabrication, namely advanced packaging, ultra high density interconnect (UHDI), and new specialty materials, are converging, changing the landscape of our business. Is it time to start paying close attention to this convergence?

Columns

Latest Columns

||| MENU
It's All in the App
January 20, 2023 | Kim DiCianni, IPC
Estimated reading time: 1 minute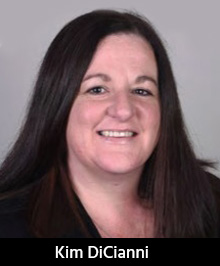 The IPC APEX EXPO mobile app provides everything attendees could possibly need for the event, including viewing exhibitors, sessions, speakers, and products. Need information on an exhibiting company? With the IPC APEX EXPO mobile app, you can look up exhibitors by company name and search by product category—it's that simple.   
When an attendee registers and answers the demographic questions, the information enters their agenda planner and provides suggestions on exhibitors and sessions that may be of interest to them, which they can then add to their planner. If an attendee adds an event they are not registered for, the app will take them back to registration so they can add it. The planner will also notify attendees if they have any scheduling conflicts when adding events to their planner. 
When an attendee creates their schedule in the planner, they can sign into the app and their schedule will show under "My Schedule." The app also has features including "What's on Now," which will show them any events taking place at the current time. App users can also see a list of other attendees (limited information) and can request connections with them.  
The app also allows users to see all of IPC's social media channels to keep on top of what IPC posts during the event.
Although the printed show directory is a great resource, we all know that program changes inevitably happen as soon as the directory goes to print; with an app, users are always able to see the most up-to-date information. Changes to meeting room locations, additions or cancellations, etc., will be reflected within the app. The app also allows IPC event staff to send out push notifications during the event in case of any last-minute changes.
This Core-apps application can be downloaded here:
This article originally appeared in the December 2022 issue of SMT007 Magazine.

---
Suggested Items
12/01/2023 | Nolan Johnson, I-Connect007
This week's news items taught me a few things I didn't know. For instance, there's news about the new equipment for THT work, governmental support for advanced packaging technologies, an upcoming webinar from iNEMI on counterfeits, an interview with U.S. Rep. Blake Moore, one of the sponsors of the bipartisan Protecting Circuit Boards and Substrates Act, and columnist Tim Haag, using Star Trek to illustrate why simplicity is, ahem, paramount.
11/30/2023 | PRNewswire
VPT, Inc., a HEICO company, VPT, Inc., a trusted provider of power conversion solutions for aerospace and defense, proudly announces its latest achievement of obtaining SAE AS9100 Revision D certification. SAE AS9100 Revision D enhances VPT's existing suite of certifications, including MIL-PRF-38534, MIL-STD-883, J-STD-001 (Space), IPC-A-610, and IPC-A-600, further cementing our commitment to excellence in quality and reliability.
11/29/2023 | TRI
Test Research, Inc. (TRI), the industry's leading provider of Test and Inspection systems for the electronics manufacturing industry, is pleased to announce the expansion of its Malaysian office, which opened in 2010.
11/29/2023 | Dana Korf -- Column: Dana on Data
November's issue of Design007 Magazine had an excellent theme that evolved around design simplification. There were exceptionally good articles about how to reduce over-constrained or needlessly complex designs. One significant time-consuming category is the creation of many design files and drawings which lead to lengthy creation and interpretation time along with the considerable time to resolve conflicting or erroneous information.
11/27/2023 | IPC
IPC welcomes the actions outlined today by the U.S. Government "to strengthen supply chains critical to America's economic and national security."