Books

Featured Books

smt007 Magazine

Latest Issues

Current Issue

Economic Headwinds

This issue takes stock of the current economic outlook and how companies are using current conditions to move themselves through technological evolutions, workforce shifts, and financial changes. Even with these headwinds, there's forward progress to be made.

Attracting New Talent

To get different results in staffing, you must change how you define, promote and recruit your job opportunities. How do you become magnetic to high-quality early-career candidates?

Test and Inspection

Test and inspection methods are undergoing rapid change. In this issue, we consider the influence of AOI, AI, and human eyes. How exactly are these pieces of the puzzle changing the role of test and inspection?

Columns

Latest Columns

||| MENU
Green Circuits Sees Strong Growth with New CEO
January 23, 2023 | Green Circuits
Estimated reading time: 1 minute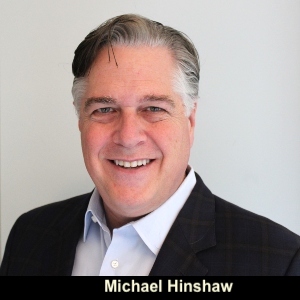 Green Circuits, a full-service Electronics Manufacturing Services (EMS) partner to leading OEMs, is pleased to announce that the appointment of its new CEO, Michael Hinshaw, has led to growth significantly outpacing the market while delivering exceptional performance serving highly sophisticated and demanding customers since his arrival 18 months ago. Hinshaw refocused the company on core strengths, reorganized the management team, restructured the sales organization, and is implementing scalable processes and systems to align with growth plans over the next several years.
Prior to Green Circuits, Hinshaw led and managed as COO, a privately held diversified US manufacturer with five divisions, approximately 2,500 employees, and 26 locations across 17 states reporting to him.  He drove a transformation to streamline the business, leading to broad commercial and financial improvements.  Among his key accomplishments, during the early stages of COVID-19, he pivoted his plants to produce more than one million PPE gowns to support the healthcare industry, going from concept to production in less than a month.
Hinshaw has brought a broad range of US manufacturing leadership experience to Green Circuits, having worked in chemicals, consumer products, home furnishings, metalworks, energy, transportation, and semiconductors. 
During his 28-year career, he has served as an advisor or executive for private and public companies, and was a McKinsey consultant for five years, serving companies in the US, Europe and Asia. Hinshaw received an MBA from the Darden Graduate School at the University of Virginia, was a Morehead Scholar at the University of North Carolina. 
Green Circuits specializes in quick-turn prototypes, new product development, and early-stage production to speed customer product launch.  The spectrum of markets served includes defense, medical, robotics, automation, satellite, automotive and aerospace.
---
Suggested Items
11/29/2023 | TT Electronics
TT Electronics, a global provider of custom power solutions and engineered technologies, has announced that its Power and Control business has officially opened its new state-of-the-art research, development and manufacturing facility.
11/27/2023 | HyRel
HyRel Technologies, a global provider of quick turn semiconductor modification solutions, announces the achievement of International Traffic in Arms Regulations (ITAR) registration.
11/20/2023 | MIT
MIT's Department of Aeronautics and Astronautics (AeroAstro) recently hosted the 2023 Future Leaders in Aerospace Symposium, inviting women and underrepresented minorities in aerospace fields to campus for a two-day program.
11/14/2023 | NEO Tech
NEOTech, a leading provider of electronic manufacturing services (EMS), design engineering, and supply chain solutions in the high-tech industrial, medical device, and aerospace/defense markets, is thrilled to welcome James Doyle to the team as Chief Executive Officer of NEOTech's Aerospace & Defense division, effective immediately.
11/06/2023 | PRNewswire
Vuzix Corporation, a leading supplier of smart glasses and Augmented Reality (AR) technology and products, announced it has completed delivery against a follow-on order from a Tier-1 aerospace and defense contractors with which it has been working with.