Books

Featured Books

pcb007 Magazine

Latest Issues

Current Issue

Finding Ultra

New demands on PCB fabrication, namely advanced packaging, ultra high density interconnect (UHDI), and new specialty materials, are converging, changing the landscape of our business. Is it time to start paying close attention to this convergence?

Developing a Strategy

A solid strategy is a critical part of success. This month, we asked some of the top industry leaders and business strategy "gurus" to share their thoughts on developing strategies.

Winning With TQM

In this issue, we explore how TQM has entered the DNA of continuous improvement disciplines, and the role leadership transformation plays in this. If you've ever competed against a TQM company, you understand their winning advantage.

Columns

Latest Columns

||| MENU
Monday Recap: Optimism and Economics at IPC APEX EXPO
January 24, 2023 | Nolan Johnson and Pete Starkey, I-Connect007
Estimated reading time: 1 minute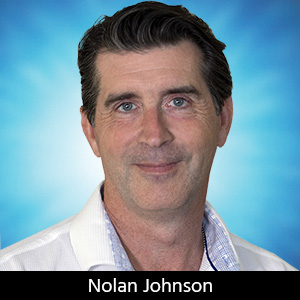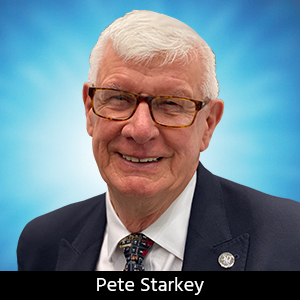 It was a packed house for two large events at IPC APEX EXPO on Monday, Jan. 23, as the EMS Leadership Summit was wrapped in the pale veil of caution, meanwhile hundreds more gathered to hear from IPC's chief economist, Shawn DuBravac.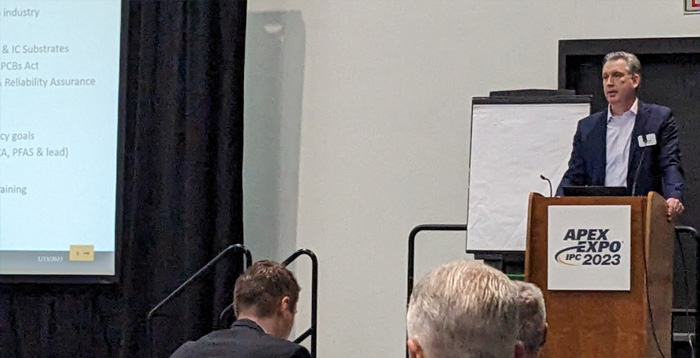 At the EMS summit, the morning presenters from IPC all shared silver linings they saw inside the fading clouds of uncertainty: 
Chris Mitchell spoke to the growing success in educating government leaders globally on the importance of the electronics manufacturing industry.
Kelly Scanlon announced the Sustainability for Electronics Leadership Council, which kicks off in March.
Shawn DuBravac observed that, while the industry will likely see subdued growth in 2023, the industry leaders are more optimistic than they want to admit. 
The rest of the day was peppered with meaty panels including high-caliber speakers, and roundtable discussions on supply chain dynamics, cybersecurity and CMMC, workforce training programs, and continuous improvement.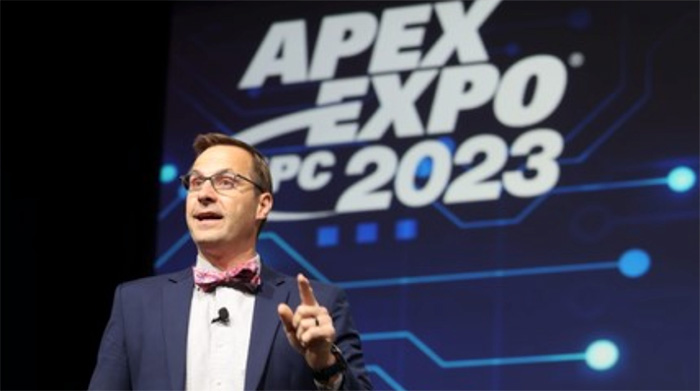 DuBravac delivered a keynote address titled "What's New in Tech: The Micro Trends Defining the Future of Electronics," which was introduced by IPC President and CEO John Mitchell.
It was delivered in impressive style, with touches of humour and irony balancing some serious messages as he explored how technology is converging with myriad industries and effectively re-wiring every aspect of society. 
Referring back to the analogue world of not long ago, he commented how quickly our environment has become digitised and predicted that the next big transformation will define the coming decade—the transformation from digitisation to "datafication" turning many aspects of our life into data, subsequently transferred into information and realised as a new form of value.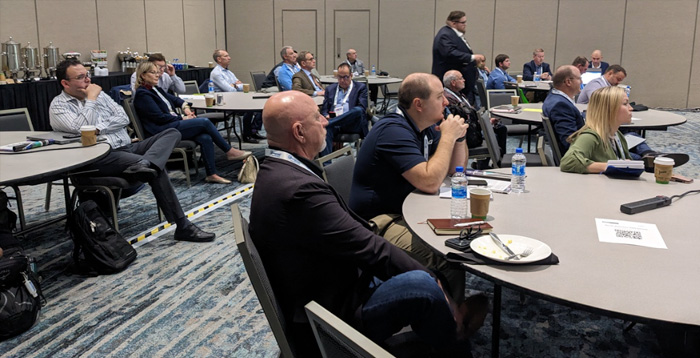 Monday also saw more committee meetings, receptions, and a forum on e-textiles, as well as the official launch of IPC Community, a quarterly publication now available for free digital download.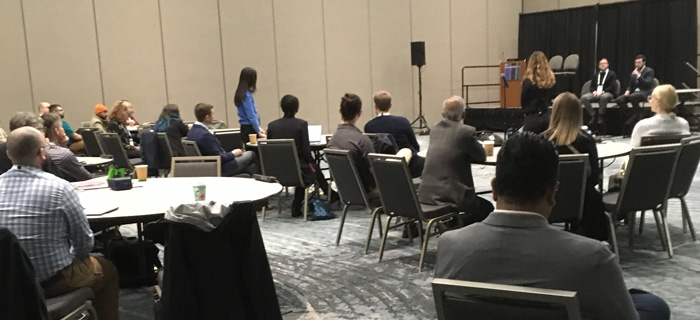 IPC APEX EXPO officially opens the show floor on Tuesday, Jan. 24 and continues through Thursday, Jan. 26. Organizers expect record crowds on the show floor, in the design competition and at the STEM events on Wednesday and Thursday.
---
Suggested Items
09/25/2023 | Purdue University
Purdue University continues building momentum as America's leading university in semiconductors, with a broad range of updates this fall semester.
09/25/2023 | Alison James
"Electronics systems are at the heart of almost all modern technology. The performance and functionality of these systems have increased at breathtaking speed, chiefly as a result of advancements in semiconductor technology. Semiconductors do not function in isolation," writes Alison James, IPC senior director of government relations, in a 2023 report for the European Commission's Directorate General for Internal Market, Industry, Entrepreneurship. "These electronics systems feature prominently in key sectors like defence, aerospace, space, automotive, medical, and high-performance computing, but electronics are vital to every industry and are central to a variety of EU priorities, including the twin digital and green transitions and Europe's technological sovereignty."
09/25/2023 | APCT
APCT, a leading name in the PCB and electronics industry, is delighted to announce the appointment of Peter Austin as its President and CEO, effective September 1. Peter takes the reins from former CEO, Steve Robinson, who has retired after years of dedicated service to the company.
09/21/2023 | KIC
KIC, a renowned pioneer in thermal process and temperature measurement solutions for electronics manufacturing, is thrilled to announce its participation in the upcoming SMTA Guadalajara Expo & Tech Forum.
09/21/2023 | Dymax
Dymax, a leading manufacturer of light-curing materials and equipment, will exhibit in booth 1526 at SMTA International 2023 in Minneapolis, MN, from October 10-11.