Books

Featured Books

pcb007 Magazine

Latest Issues

Current Issue

Finding Ultra

New demands on PCB fabrication, namely advanced packaging, ultra high density interconnect (UHDI), and new specialty materials, are converging, changing the landscape of our business. Is it time to start paying close attention to this convergence?

Developing a Strategy

A solid strategy is a critical part of success. This month, we asked some of the top industry leaders and business strategy "gurus" to share their thoughts on developing strategies.

Winning With TQM

In this issue, we explore how TQM has entered the DNA of continuous improvement disciplines, and the role leadership transformation plays in this. If you've ever competed against a TQM company, you understand their winning advantage.

Columns

Latest Columns

||| MENU
IPC's Hall of Fame Award Presented to Industry Leaders Garry McGuire and Teresa Rowe
January 25, 2023 | IPC
Estimated reading time: 2 minutes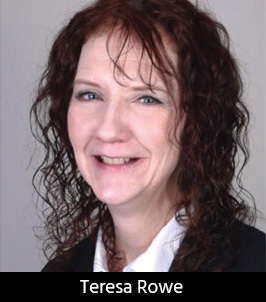 In recognition of their extraordinary contributions to IPC and the electronics manufacturing industry, Garry McGuire, NASA and Teresa Rowe, IPC, were both inducted into the IPC Raymond E. Pritchard Hall of Fame at IPC APEX EXPO 2023. IPC's most prestigious honor, the Hall of Fame Award is given to individuals who have provided exceptional service and advancement to IPC and the electronics industry.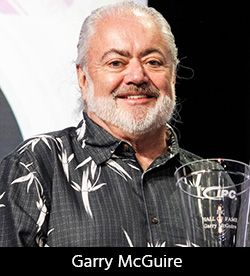 Garry McGuire began his relationship with IPC in August of 1996, participating on the 5-22f IPC-HDBK-001 Task Group, a standards development committee on which he still serves. In addition to this task group, McGuire is currently active on an additional 30 standards development committees.
A past recipient of the IPC President's Award, McGuire's contributions to IPC standards have been extraordinary. Said IPC President and CEO John Mitchell of McGuire's accomplishments, "Those who work closely with Garry tell me that he doesn't need to be the loudest voice in the room, but makes his expertise known with an unassuming quiet strength, offering his knowledge and experience to get the job done. He is respected as a subject matter expert, always ready to move the industry forward as a strong advocate for the development and use of IPC standards and their space addendums."
The second Hall of Fame Inductee, Teresa Rowe, spent decades participating in standards development activities before coming on board as an IPC staff member.
Prior to joining IPC, Rowe participated on approximately 25 IPC committees and served as chair of the 5-22 Soldering Subcommittee, co-chair of the 5-22a J-STD-001 Task Group, chair of 5-22bt J-STD-001 Technical Training Committee and chair of the 7-34t IPC-7711/7721 Technical Training Committee. She is certified as an IPC Master Trainer (MIT) for IPC J-STD-001, IPC-A-610, IPC-A-620 and IPC 7711/7721 standards.
"Committee members, IPC staffers and anyone who meets Teresa will tell you that she exemplifies the spirit of IPC – integrity, performance and collaboration," said Mitchell. "Fellow IPC volunteers describe her as energetic and passionate about getting young engineers involved in the industry, that she welcomes all those interested in standards development, and that her leadership skills are exemplary.
"Both Garry and Teresa are true leaders and innovators in the global electronics industry and has made immense and long-lasting contributions to IPC and to electronics manufacturing," Mitchell added. "We are thrilled to welcome them both as the newest inductees in the IPC Hall of Fame."
About IPC
IPC (www.IPC.org) is a global industry association based in Bannockburn, Ill., dedicated to the competitive excellence and financial success of its 3,100+ member companies which represent all facets of the electronics industry, including design, printed board manufacturing, electronics assembly, test and advanced packaging. As a member-driven organization and leading source for industry standards, training, market research and public policy advocacy, IPC supports programs to meet the needs of an estimated $2 trillion global electronics industry.
---
Suggested Items
09/28/2023 | Nolan Johnson, I-Connect007
The practical question around CHIPS Act development and electronics assembly is, "Will this change how we do business?" Indium Corporation's Dr. Andy Mackie sat down with Nolan Johnson to share what he sees as emerging answers to that question from his perspective as an expert in electronics assembly and packaging, and as a participant in standards development through IPC, JEDEC, and SEMI.
09/28/2023 | ZESTRON
ZESTRON is happy to announce that Senior Application Engineer, Ravi Parthasarathy, will be presenting "Revolutionizing PCB Assembly Cleaning:
09/28/2023 | IPC
IPC continues to collaborate with the electronics manufacturing industry to meet their current and future workforce training needs.
09/28/2023 | IPC
Though product demand weakened this month with Orders and Backlog Indexes slipping, overall electronics industry operations remain healthy per IPC's September 2023 Global Sentiment of the Electronics Supply Chain Report.
09/27/2023 | AT&S
AT&S is working on the EECONE (European ECOsystem for greeN Electronics) project to develop new technologies to make electronics production in Europe more sustainable.