Books

Featured Books

pcb007 Magazine

Latest Issues

Current Issue

The Registration Sweet Spot

Registration is underrated and underappreciated. The key is to ensure proper registration from layer to layer across the entire printed circuit board. It's a holistic process requiring anticipation, prediction, precise attention at each step, and detailed data tracking and monitoring.

High-reliability Fabrication

In this month's issue, our expert contributors discuss the latest in technologies, trends, complexities and resources regarding high-reliability fabrication.

Finding Ultra

New demands on PCB fabrication, namely advanced packaging, ultra high density interconnect (UHDI), and new specialty materials, are converging, changing the landscape of our business. Is it time to start paying close attention to this convergence?

Columns

Latest Columns

||| MENU
IPC's Hall of Fame Award Presented to Industry Leaders Garry McGuire and Teresa Rowe
January 25, 2023 | IPC
Estimated reading time: 2 minutes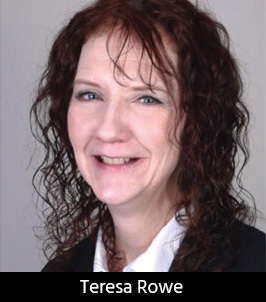 In recognition of their extraordinary contributions to IPC and the electronics manufacturing industry, Garry McGuire, NASA and Teresa Rowe, IPC, were both inducted into the IPC Raymond E. Pritchard Hall of Fame at IPC APEX EXPO 2023. IPC's most prestigious honor, the Hall of Fame Award is given to individuals who have provided exceptional service and advancement to IPC and the electronics industry.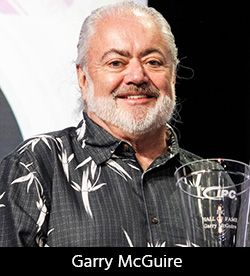 Garry McGuire began his relationship with IPC in August of 1996, participating on the 5-22f IPC-HDBK-001 Task Group, a standards development committee on which he still serves. In addition to this task group, McGuire is currently active on an additional 30 standards development committees.
A past recipient of the IPC President's Award, McGuire's contributions to IPC standards have been extraordinary. Said IPC President and CEO John Mitchell of McGuire's accomplishments, "Those who work closely with Garry tell me that he doesn't need to be the loudest voice in the room, but makes his expertise known with an unassuming quiet strength, offering his knowledge and experience to get the job done. He is respected as a subject matter expert, always ready to move the industry forward as a strong advocate for the development and use of IPC standards and their space addendums."
The second Hall of Fame Inductee, Teresa Rowe, spent decades participating in standards development activities before coming on board as an IPC staff member.
Prior to joining IPC, Rowe participated on approximately 25 IPC committees and served as chair of the 5-22 Soldering Subcommittee, co-chair of the 5-22a J-STD-001 Task Group, chair of 5-22bt J-STD-001 Technical Training Committee and chair of the 7-34t IPC-7711/7721 Technical Training Committee. She is certified as an IPC Master Trainer (MIT) for IPC J-STD-001, IPC-A-610, IPC-A-620 and IPC 7711/7721 standards.
"Committee members, IPC staffers and anyone who meets Teresa will tell you that she exemplifies the spirit of IPC – integrity, performance and collaboration," said Mitchell. "Fellow IPC volunteers describe her as energetic and passionate about getting young engineers involved in the industry, that she welcomes all those interested in standards development, and that her leadership skills are exemplary.
"Both Garry and Teresa are true leaders and innovators in the global electronics industry and has made immense and long-lasting contributions to IPC and to electronics manufacturing," Mitchell added. "We are thrilled to welcome them both as the newest inductees in the IPC Hall of Fame."
About IPC
IPC (www.IPC.org) is a global industry association based in Bannockburn, Ill., dedicated to the competitive excellence and financial success of its 3,100+ member companies which represent all facets of the electronics industry, including design, printed board manufacturing, electronics assembly, test and advanced packaging. As a member-driven organization and leading source for industry standards, training, market research and public policy advocacy, IPC supports programs to meet the needs of an estimated $2 trillion global electronics industry.
---
Suggested Items
12/05/2023 | HANZA
HANZA AB has signed an agreement to acquire all shares in Orbit One AB, a Swedish company that offers contract manufacturing of electronics and electromechanics. Orbit One has annual sales of approximately SEK 1.1 billion with an operating profit (EBITA) of approximately SEK 70 million.
12/05/2023 | IPC
Electronics industry sentiment improved during November with demand sentiment also taking a solid step up over the last 30 days per IPC's November 2023 Global Sentiment of the Electronics Supply Chain Report.
12/05/2023 | Robert Erickson and Lorena Villanueva, IPC
About 200 kilometers (125 miles) north of Mexico City lies Queretaro, an area rich in history, with stone streets and public squares, and which twice has been the country's capital. But it's also quickly becoming a global capital of electronics manufacturing, especially aeronautics, and was the location for the first IPC Day Mexico this past June.
12/04/2023 | USPAE
Seven microelectronics firms received nearly $10 million in combined funding to commercialize technologies of interest to the U.S. military services as winners of the Defense Business Accelerator (DBX) Microelectronics Challenge. This groundbreaking initiative is funded by the Department of Defense (DoD) and led by the U.S. Partnership for Assured Electronics (USPAE).
11/30/2023 | BUSINESS WIRE
Nordson Electronics Solutions, a global leader in electronics manufacturing technologies, is pleased to announce the release of the new ASYMTEK Select Coat® SL-1040 conformal coating system.