Books

Featured Books

pcb007 Magazine

Latest Issues

Current Issue

Finding Ultra

New demands on PCB fabrication, namely advanced packaging, ultra high density interconnect (UHDI), and new specialty materials, are converging, changing the landscape of our business. Is it time to start paying close attention to this convergence?

Developing a Strategy

A solid strategy is a critical part of success. This month, we asked some of the top industry leaders and business strategy "gurus" to share their thoughts on developing strategies.

Winning With TQM

In this issue, we explore how TQM has entered the DNA of continuous improvement disciplines, and the role leadership transformation plays in this. If you've ever competed against a TQM company, you understand their winning advantage.

Columns

Latest Columns

||| MENU
IPC Honors Zentech Manufacturing and AT&S with Corporate Recognition Awards
January 25, 2023 | IPC
Estimated reading time: 2 minutes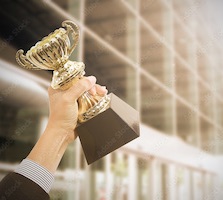 IPC presented its highest corporate honors to two IPC member companies, Zentech Manufacturing, Inc. and AT&S during the IPC Annual Meeting/Awards Ceremony at IPC APEX EXPO 2023. The Peter Sarmanian Corporate Recognition Award was presented to AT&S. and the Stan Plzak Corporate Recognition Award was presented to Zentech Manufacturing Inc.
The Peter Samarian Corporate Recognition award, named for a former IPC Board Chairman, recognizes an IPC-member company in the printed board industry (PCB) that has supported IPC through participation in technical and management programs while providing leadership for the industry.
Members since 1990, AT&S staff have supported IPC events in Europe, including keynote addresses at the Embedded Conference in 2013 and the Automotive Electronics Workshop in 2016. The company is highly engaged with IPC's Government Relations efforts in Europe, including our recent efforts in supporting the advanced packaging initiative and advocacy for the European Chips Act. AT&S staff recently shared their expertise and knowledge on advanced packaging as program panelists in IPC's first Advanced Packaging Symposium.
Named for former IPC Board Chairman and founding member of the IPC Electronics Manufacturing Services Industry Management Council, the IPC Stan Plzak Corporate Recognition Award honors an IPC-member company in the electronics assembly industry (EMS) that actively contributes to the industry while supporting IPC technical and/or management programs.
IPC members since 2010, Zentech Manufacturing, Inc. contributes to IPC through the Government Relations Committee, Electronics Program Management Certification with Zentech staff being instrumental in its development and launch, and the EMS Management Council. Two of their three facilities were the first two of nine total companies certified under the EMS QML program. A staunch advocate for IPC, Zentech staff testified before Congress several years ago urging common-sense changes to the U.S. Securities and Exchange Commission (SEC) proposed rule on conflict minerals.
Zentech is a consistent contributor to IPC's industry intelligence program participating in studies such as the EMS Monthly Statistical Program, EMS Annual Study, Assembly Quality Benchmark Study, EMS Monthly, North American Labor Pool Study, and the Lead-Free Study.
More than 151 Zentech staff members are either Certified IPC Application Specialists or Certified IPC Trainers to such standards as IPC J-STD-001, IPC-A-600, IPC-A-610, IPC/WHMA-A-620 and IPC-7711/21.
"IPC benefits tremendously from Zentech's and AT&S's leadership, knowledge and expertise," said John W. Mitchell, IPC president and CEO. "For many years, both organizations have consistently provided staff resources to standards development and other IPC programs and initiatives. IPC is privileged to have them in our membership; their involvement in IPC has directly contributed to IPC's global growth in the electronics industry."
---
Suggested Items
09/27/2023 | iNEMI
Join iNEMI and ZESTRON in Shenzhen on October 13 for a full-day workshop on reliability requirements and challenges for automotive electronics and to share the latest information about standards development for this market segment.
09/26/2023 | SMTA
SMTA is pleased to announce Catherine Wong, Foothill College, has been selected as the recipient of the 2023 JoAnn Stromberg Student Leader Scholarship.
09/25/2023 | Purdue University
Purdue University continues building momentum as America's leading university in semiconductors, with a broad range of updates this fall semester.
09/25/2023 | Alison James
"Electronics systems are at the heart of almost all modern technology. The performance and functionality of these systems have increased at breathtaking speed, chiefly as a result of advancements in semiconductor technology. Semiconductors do not function in isolation," writes Alison James, IPC senior director of government relations, in a 2023 report for the European Commission's Directorate General for Internal Market, Industry, Entrepreneurship. "These electronics systems feature prominently in key sectors like defence, aerospace, space, automotive, medical, and high-performance computing, but electronics are vital to every industry and are central to a variety of EU priorities, including the twin digital and green transitions and Europe's technological sovereignty."
09/25/2023 | APCT
APCT, a leading name in the PCB and electronics industry, is delighted to announce the appointment of Peter Austin as its President and CEO, effective September 1. Peter takes the reins from former CEO, Steve Robinson, who has retired after years of dedicated service to the company.