Books

Featured Books

pcb007 Magazine

Latest Issues

Current Issue

The Registration Sweet Spot

Registration is underrated and underappreciated. The key is to ensure proper registration from layer to layer across the entire printed circuit board. It's a holistic process requiring anticipation, prediction, precise attention at each step, and detailed data tracking and monitoring.

High-reliability Fabrication

In this month's issue, our expert contributors discuss the latest in technologies, trends, complexities and resources regarding high-reliability fabrication.

Finding Ultra

New demands on PCB fabrication, namely advanced packaging, ultra high density interconnect (UHDI), and new specialty materials, are converging, changing the landscape of our business. Is it time to start paying close attention to this convergence?

Columns

Latest Columns

||| MENU
IPC Honors Zentech Manufacturing and AT&S with Corporate Recognition Awards
January 25, 2023 | IPC
Estimated reading time: 2 minutes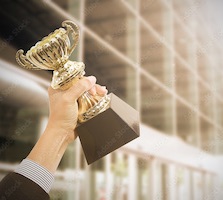 IPC presented its highest corporate honors to two IPC member companies, Zentech Manufacturing, Inc. and AT&S during the IPC Annual Meeting/Awards Ceremony at IPC APEX EXPO 2023. The Peter Sarmanian Corporate Recognition Award was presented to AT&S. and the Stan Plzak Corporate Recognition Award was presented to Zentech Manufacturing Inc.
The Peter Samarian Corporate Recognition award, named for a former IPC Board Chairman, recognizes an IPC-member company in the printed board industry (PCB) that has supported IPC through participation in technical and management programs while providing leadership for the industry.
Members since 1990, AT&S staff have supported IPC events in Europe, including keynote addresses at the Embedded Conference in 2013 and the Automotive Electronics Workshop in 2016. The company is highly engaged with IPC's Government Relations efforts in Europe, including our recent efforts in supporting the advanced packaging initiative and advocacy for the European Chips Act. AT&S staff recently shared their expertise and knowledge on advanced packaging as program panelists in IPC's first Advanced Packaging Symposium.
Named for former IPC Board Chairman and founding member of the IPC Electronics Manufacturing Services Industry Management Council, the IPC Stan Plzak Corporate Recognition Award honors an IPC-member company in the electronics assembly industry (EMS) that actively contributes to the industry while supporting IPC technical and/or management programs.
IPC members since 2010, Zentech Manufacturing, Inc. contributes to IPC through the Government Relations Committee, Electronics Program Management Certification with Zentech staff being instrumental in its development and launch, and the EMS Management Council. Two of their three facilities were the first two of nine total companies certified under the EMS QML program. A staunch advocate for IPC, Zentech staff testified before Congress several years ago urging common-sense changes to the U.S. Securities and Exchange Commission (SEC) proposed rule on conflict minerals.
Zentech is a consistent contributor to IPC's industry intelligence program participating in studies such as the EMS Monthly Statistical Program, EMS Annual Study, Assembly Quality Benchmark Study, EMS Monthly, North American Labor Pool Study, and the Lead-Free Study.
More than 151 Zentech staff members are either Certified IPC Application Specialists or Certified IPC Trainers to such standards as IPC J-STD-001, IPC-A-600, IPC-A-610, IPC/WHMA-A-620 and IPC-7711/21.
"IPC benefits tremendously from Zentech's and AT&S's leadership, knowledge and expertise," said John W. Mitchell, IPC president and CEO. "For many years, both organizations have consistently provided staff resources to standards development and other IPC programs and initiatives. IPC is privileged to have them in our membership; their involvement in IPC has directly contributed to IPC's global growth in the electronics industry."
---
Suggested Items
12/05/2023 | HANZA
HANZA AB has signed an agreement to acquire all shares in Orbit One AB, a Swedish company that offers contract manufacturing of electronics and electromechanics. Orbit One has annual sales of approximately SEK 1.1 billion with an operating profit (EBITA) of approximately SEK 70 million.
12/05/2023 | IPC
Electronics industry sentiment improved during November with demand sentiment also taking a solid step up over the last 30 days per IPC's November 2023 Global Sentiment of the Electronics Supply Chain Report.
12/05/2023 | Robert Erickson and Lorena Villanueva, IPC
About 200 kilometers (125 miles) north of Mexico City lies Queretaro, an area rich in history, with stone streets and public squares, and which twice has been the country's capital. But it's also quickly becoming a global capital of electronics manufacturing, especially aeronautics, and was the location for the first IPC Day Mexico this past June.
12/04/2023 | USPAE
Seven microelectronics firms received nearly $10 million in combined funding to commercialize technologies of interest to the U.S. military services as winners of the Defense Business Accelerator (DBX) Microelectronics Challenge. This groundbreaking initiative is funded by the Department of Defense (DoD) and led by the U.S. Partnership for Assured Electronics (USPAE).
11/30/2023 | BUSINESS WIRE
Nordson Electronics Solutions, a global leader in electronics manufacturing technologies, is pleased to announce the release of the new ASYMTEK Select Coat® SL-1040 conformal coating system.