Books

Featured Books

pcb007 Magazine

Latest Issues

Current Issue

Finding Ultra

New demands on PCB fabrication, namely advanced packaging, ultra high density interconnect (UHDI), and new specialty materials, are converging, changing the landscape of our business. Is it time to start paying close attention to this convergence?

Developing a Strategy

A solid strategy is a critical part of success. This month, we asked some of the top industry leaders and business strategy "gurus" to share their thoughts on developing strategies.

Winning With TQM

In this issue, we explore how TQM has entered the DNA of continuous improvement disciplines, and the role leadership transformation plays in this. If you've ever competed against a TQM company, you understand their winning advantage.

Columns

Latest Columns

||| MENU
Three Industry Leaders Receive IPC President's Award
January 26, 2023 | IPC
Estimated reading time: 2 minutes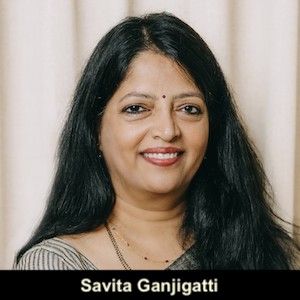 In recognition of their leadership and their significant contributions of time and talent to IPC and the electronics manufacturing industry, three IPC volunteers were presented with the IPC President's Award at IPC APEX EXPO in San Diego, Calif on January 24, 2023. Recipients were Steven Bowles, Lockheed Martin; Stan Rak, SF Rak Company; and Savita Ganjigatti, Sienna ECAD Technologies Private Limited.
Steven Bowles is a member of more than 30 standards development committees, holding leadership roles as Chair of 3-10 Printed Board Base Materials, D-13 Flexible Circuits Base Materials, D-15 Flexible Circuits Test Methods, and D-11 Flexible Circuits Design. He is the Chair Emeritus of 2-30 Terms and Definitions Committee. Bowles is also a member of the Committee Chairman's Council and a Lifetime Member of IPC's Technical Activities Executive Committee (TAEC). He is a member of the Lead-Free Electronics Risk Management, (PERM) Council, a Mentor in IPC's Emerging Engineer Program, and was the very first recipient of IPC's Rising Star Award in 2015. Winner of many committee leadership and committee service awards, Bowles also serves as an IPC standards committee A-Team leader.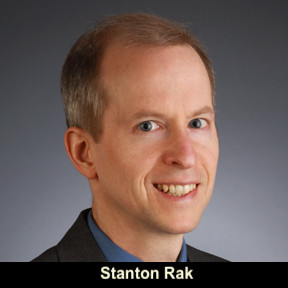 Stan Rak is the chair of the IPC APEX EXPO 2023 Technical Program Committee (TPC) where he has served for six Technical Conferences in different roles, working closely with IPC staff and industry experts on program development.  Developments include the expansion and strengthening of the TPC, the introduction of Special Sessions designed to stimulate audience participation in emerging fields and assisting with the transition to a digital document format for improved communications with authors.  Rak has contributed to the inaugural releases of the standards, IPC-5262, IPC J-STD-001GA/IPC-A-610GA, and IPC-7093. He received the IPC Rising Star Award in 2016 for IPC-related contributions to the automotive electronics manufacturing industry.
Savita Ganjigatti has been involved in the industry for more than 30 years, and served as a steering committee member for the IPC 2022 Global Design Competition, representing the Asia Pacific region. A program panel member of the IPC Global Thought Leadership Program, she has also serves on the IPC India Technical Advisory Committee, was instrumental in starting the PCB competition in that region, and conducted many design contests.  Ganjigatti was a critical in the development of the Women in India Electronics group, paper presentations, and standards reviews facilitated by IPC India. She helped to implement "PCB Design Engineering" as an elective at several Indian universities, and she is actively involved in skill development initiatives of the Indian central government.
"The leadership and expertise of Steven, Stan, and Savita sets the standard for building electronics better," said John W. Mitchell, IPC president and CEO. "By presenting them with IPC President's Awards, we are showing our appreciation for their significant contributions to IPC and the global electronics manufacturing industry."
About IPC
IPC (www.IPC.org) is a global industry association based in Bannockburn, Ill., dedicated to the competitive excellence and financial success of its 3,100+ member companies which represent all facets of the electronics industry, including design, printed board manufacturing, electronics assembly, test and advanced packaging. As a member-driven organization and leading source for industry standards, training, market research and public policy advocacy, IPC supports programs to meet the needs of an estimated $2 trillion global electronics industry.
---
Suggested Items
09/28/2023 | Nolan Johnson, I-Connect007
The practical question around CHIPS Act development and electronics assembly is, "Will this change how we do business?" Indium Corporation's Dr. Andy Mackie sat down with Nolan Johnson to share what he sees as emerging answers to that question from his perspective as an expert in electronics assembly and packaging, and as a participant in standards development through IPC, JEDEC, and SEMI.
09/28/2023 | ZESTRON
ZESTRON is happy to announce that Senior Application Engineer, Ravi Parthasarathy, will be presenting "Revolutionizing PCB Assembly Cleaning:
09/28/2023 | IPC
IPC continues to collaborate with the electronics manufacturing industry to meet their current and future workforce training needs.
09/28/2023 | IPC
Though product demand weakened this month with Orders and Backlog Indexes slipping, overall electronics industry operations remain healthy per IPC's September 2023 Global Sentiment of the Electronics Supply Chain Report.
09/27/2023 | AT&S
AT&S is working on the EECONE (European ECOsystem for greeN Electronics) project to develop new technologies to make electronics production in Europe more sustainable.