Cadence Quantus FS Solution Achieves Certification for Samsung Foundry's SF4, SF3E, SF3 Process Technologies
January 26, 2023 | Cadence Design Systems, Inc.
Estimated reading time: 1 minute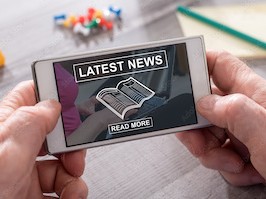 Cadence Design Systems, Inc. announced that Samsung Foundry has certified the Cadence Quantus FS solution for its SF4, SF3E and SF3 process technologies. During the Samsung Foundry certification process, the Quantus FS solution successfully demonstrated improved accuracy (tighter mean and standard deviation) versus foundry criteria, ensuring customers can achieve optimal design accuracy and performance. In addition, the certification included verification of capacitance and resistance of BEOL and FEOL, wire via resistance variation and litho bias modeling. Customers can immediately deploy the Quantus FS solution—for library IP characterization, AMS and interface IP, sensors, high-frequency analog and mixed-signal designs, and critical nets in all custom/analog designs—and sign off with confidence.
Included with Cadence's Quantus Extraction Solution, the Quantus FS solution is a random-walk field solver, utilizing a massively parallel architecture that handles the largest designs, provides faster throughput and linearly scales up to 1000s of CPUs. The built-in 3D capacitance field solver is cloud-ready and production-proven, offering a flexible, scalable modeling platform that enables faster implementation of the Samsung Foundry's advanced process technologies such as SF4, SF3E and SF3. The Quantus Extraction Solution and the Quantus FS solution are part of Cadence's broader digital full flow and support the Cadence Intelligent System Design™ strategy, enabling system-on-chip (SoC) design excellence. 
"Our continued collaboration with Cadence has focused on delivering novel technologies to our mutual customers at advanced process technologies," said Sungjae Lee, vice president of the Design Enablement team at Samsung Foundry. "Cadence's understanding of the complex Gate-All-Around (GAA) modeling features combined with its deep engineering expertise, agility and collaborative approach is very complementary to our own approach in working with our customers. Cadence delivered on all of our accuracy and performance requirements, demonstrating tighter correlation with our golden reference data in a timely manner."
"The best way to support our customers is to bring innovative products to market that provide efficiencies and speed time to market," said Vivek Mishra, corporate vice president in the Digital and Signoff Group at Cadence. "We collaborated with Samsung Foundry during the initial technology development process to ensure all the requirements were met and implemented in the Quantus FS solution for easy, early customer adoption of the process technologies. The successful completion of the certification process is a win-win for Samsung Foundry and Cadence as well as for our mutual customers."
---
Suggested Items
12/07/2023 | Matt Stevenson -- Column: Connect the Dots
It makes sense to optimize your board using design for manufacturability (DFM) techniques. But applying DFM best practices can be confusing without formal training. The results are designs that are often incomplete, poorly designed, or too complex. When these issues arise, your PCB manufacturing partner rejecting the design can be considered a best-case scenario because it means they have your back. If your design is simply dropped into an automated queue without concern for manufacturability, the output can be a batch of unusable boards.
12/07/2023 | Siemens
Siemens Digital Industries Software announces availability of a new process design kit (PDK) from Samsung Foundry that helps mutual customers boost the reliability, quality and robustness of their next-generation integrated circuit (IC) designs manufactured using the foundry's latest processes.
12/05/2023 | PRNewswire
Siemens Digital Industries Software announced that the RS Group plc, a global provider of product and service solutions to more than 1.1 million industrial customers, has selected Siemens as its strategic electronic design automation (EDA) provider for its new, cloud native, DesignSpark Circuit Simulator tool – empowering users to streamline the design process.
12/04/2023 | EMA Design Automation
EMA Design Automation, the world's premier EDA VAR, is spinning off their IP, content, and services group as a new company named Accelerated Designs, LLC with a focus on CAD agnostic solutions.
12/04/2023 | PRNewswire
SINBON Electronics, a provider of integrated solutions for electronic component design and manufacturing, recently obtained UL certification for its NACS (The North American Charging Standard) AC/DC charging cable. SINBON is the first electronic design service provider in Greater China to obtain this certification, and the first batch of charging cable orders has been shipped this week.