Books

Featured Books

pcb007 Magazine

Latest Issues

Current Issue

The Registration Sweet Spot

Registration is underrated and underappreciated. The key is to ensure proper registration from layer to layer across the entire printed circuit board. It's a holistic process requiring anticipation, prediction, precise attention at each step, and detailed data tracking and monitoring.

High-reliability Fabrication

In this month's issue, our expert contributors discuss the latest in technologies, trends, complexities and resources regarding high-reliability fabrication.

Finding Ultra

New demands on PCB fabrication, namely advanced packaging, ultra high density interconnect (UHDI), and new specialty materials, are converging, changing the landscape of our business. Is it time to start paying close attention to this convergence?

Columns

Latest Columns

||| MENU
Three Industry Rising Stars Recognized at IPC APEX EXPO 2023
January 31, 2023 | IPC
Estimated reading time: 1 minute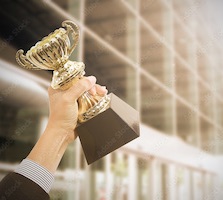 In recognition of their leadership roles and support of IPC standards, education, advocacy, and solutions to industry challenges, three of the industry's best and brightest were presented with an IPC Rising Star Award at IPC APEX EXPO 2023. Award recipients were Sarah Czaplewski-Campbell, Paige Fiet, and Christina Trussell.
Sarah Czaplewski-Campbell is a senior PCB reliability engineer and master inventor at IBM. An active participant in IPC standards committees, she received a Distinguished Committee Service Award for her contributions to the development of IPC-9121-A, Troubleshooting for Printed Board Fabrication Processes. Czaplewski-Campbell completed the IPC Emerging Engineers program in 2022 and currently serves on the IPC APEX EXPO technical program committee, reviewing technical content and chairing technical sessions. A contributor to the technical conference, she was awarded Best Paper in 2021.
Paige Fiet, TTM Technologies, was IPC's first Student Director on the IPC Board of Directors. She currently serves as vice-chair of the 5-33B Solder Mask Performance Task Group and co-chair of the 7-24A Printed Board Process Effects Handbook Task Group, a member of the IPC APEX EXPO Technical Conference Program Committee and serves on an additional six standards development committees. She completed the IPC Emerging Engineer Program this year.
Christina Trussell, Blue Origin, joined the IPC/WHMA-A-620 committee in 2018. She currently serves as vice chair of the 7-31FS IPC WHMA-A-620 Space and Military Electronic Assemblies Addendum Task Group, responsible for the IPC/WHMA-A-620 Space Addendum. Trussell also participated as a judge for the 2021 IPCEF Scholarships and served on a career panel for high school and college students at the 2021 APEX EXPO virtual event. She completed the IPC Emerging Engineer Program this year.                                                                                     
"We are thrilled to recognize the accomplishments of our Rising Stars and to take this opportunity to thank them for their contributions," said John W. Mitchell, IPC president and CEO. "We are privileged that Sarah, Paige, and Christina have chosen to share their knowledge and expertise with us and with the entire global electronics manufacturing industry."
---
Suggested Items
11/30/2023 | AIM
AIM Solder, a leading global manufacturer of solder assembly materials for the electronics industry, is pleased to announce its new NC259FPA Ultrafine No Clean Solder Paste, which it revealed recently during the Productronica Germany trade show.
11/27/2023 | Real Time with...productronica
Koh Young's Harald Eppinger talks about the company's technology for the semiconductor and advanced packaging market and how they address the challenges introduced by reflective components and micro solder deposits.
11/27/2023 | HyRel
HyRel Technologies, a global provider of quick turn semiconductor modification solutions, announces the achievement of International Traffic in Arms Regulations (ITAR) registration.
11/24/2023 | Mek (Marantz Electronics)
Mek (Marantz Electronics), a leader in Automated Optical Inspection (AOI) solutions, used last weeks' Productronica show in Munich to proudly introduce the SpectorBOX X series, a modular full 3D AOI system for THT solder joints and THT components.
11/21/2023 | Pete Starkey, I-Connect007
Productronica 2023 played host to the IPC World Hand Soldering Competition, bringing talented regional solder champions from all over the globe to compete for the title of World Champion. Each competitor was given sixty minutes to assemble a complex printed circuit board with their performance judged in accordance with IPC-A-610 Class 3 criteria. Each competitor's efforts were rated on the merits of the results achieved, scored on the quality of the assembly process, the electrical functionality of the assembly and the speed at which the assembly was produced.