Books

Featured Books

pcb007 Magazine

Latest Issues

Current Issue

Finding Ultra

New demands on PCB fabrication, namely advanced packaging, ultra high density interconnect (UHDI), and new specialty materials, are converging, changing the landscape of our business. Is it time to start paying close attention to this convergence?

Developing a Strategy

A solid strategy is a critical part of success. This month, we asked some of the top industry leaders and business strategy "gurus" to share their thoughts on developing strategies.

Winning With TQM

In this issue, we explore how TQM has entered the DNA of continuous improvement disciplines, and the role leadership transformation plays in this. If you've ever competed against a TQM company, you understand their winning advantage.

Columns

Latest Columns

||| MENU
Three Industry Rising Stars Recognized at IPC APEX EXPO 2023
January 31, 2023 | IPC
Estimated reading time: 1 minute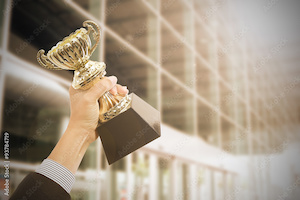 In recognition of their leadership roles and support of IPC standards, education, advocacy, and solutions to industry challenges, three of the industry's best and brightest were presented with an IPC Rising Star Award at IPC APEX EXPO 2023. Award recipients were Sarah Czaplewski-Campbell, Paige Fiet, and Christina Trussell.
Sarah Czaplewski-Campbell is a senior PCB reliability engineer and master inventor at IBM. An active participant in IPC standards committees, she received a Distinguished Committee Service Award for her contributions to the development of IPC-9121-A, Troubleshooting for Printed Board Fabrication Processes. Czaplewski-Campbell completed the IPC Emerging Engineers program in 2022 and currently serves on the IPC APEX EXPO technical program committee, reviewing technical content and chairing technical sessions. A contributor to the technical conference, she was awarded Best Paper in 2021.
Paige Fiet, TTM Technologies, was IPC's first Student Director on the IPC Board of Directors. She currently serves as vice-chair of the 5-33B Solder Mask Performance Task Group and co-chair of the 7-24A Printed Board Process Effects Handbook Task Group, a member of the IPC APEX EXPO Technical Conference Program Committee and serves on an additional six standards development committees. She completed the IPC Emerging Engineer Program this year.
Christina Trussell, Blue Origin, joined the IPC/WHMA-A-620 committee in 2018. She currently serves as vice chair of the 7-31FS IPC WHMA-A-620 Space and Military Electronic Assemblies Addendum Task Group, responsible for the IPC/WHMA-A-620 Space Addendum. Trussell also participated as a judge for the 2021 IPCEF Scholarships and served on a career panel for high school and college students at the 2021 APEX EXPO virtual event. She completed the IPC Emerging Engineer Program this year.                                                                                     
"We are thrilled to recognize the accomplishments of our Rising Stars and to take this opportunity to thank them for their contributions," said John W. Mitchell, IPC president and CEO. "We are privileged that Sarah, Paige, and Christina have chosen to share their knowledge and expertise with us and with the entire global electronics manufacturing industry."
---
Suggested Items
09/20/2023 | ULT AG
At this year's productronica, the world's leading trade show for electronics manufacturing, ULT will present a brand new extraction solution for solder fumes and vapor.
09/20/2023 | Hentec Industries/RPS Automation
Hentec Industries/RPS Automation, a leading manufacturer of selective soldering, component lead tinning and solderability test equipment, announces that it has added assembly and production staff members to its team to accommodate its recent increase in sales and order demand.
09/19/2023 | SMTA
SMTA is honored to announce Qais Qasaimeh, a graduate student at Auburn University, has been selected as the winner of the 2023 Charles Hutchins Educational Grant.
09/14/2023 | SHENMAO
SHENMAO America, Inc. is proud to introduce its latest innovation in response to the growing demand for ultra-thin packages in the electronics industry.
09/14/2023 | Peters
For Peters, the new Reflow 1.8. soldering machine from SEHO is an investment in the future. Like its predecessor, this machine is used in the laboratory for testing high-quality solder resists. Before the coatings are entrusted to the customers, Peters performs a thermal soldering simulation.