Books

Featured Books

pcb007 Magazine

Latest Issues

Current Issue

Finding Ultra

New demands on PCB fabrication, namely advanced packaging, ultra high density interconnect (UHDI), and new specialty materials, are converging, changing the landscape of our business. Is it time to start paying close attention to this convergence?

Developing a Strategy

A solid strategy is a critical part of success. This month, we asked some of the top industry leaders and business strategy "gurus" to share their thoughts on developing strategies.

Winning With TQM

In this issue, we explore how TQM has entered the DNA of continuous improvement disciplines, and the role leadership transformation plays in this. If you've ever competed against a TQM company, you understand their winning advantage.

Columns

Latest Columns

||| MENU
Caution Advised on Global PCB Outlook for 2023
February 14, 2023 | TPCA
Estimated reading time: 4 minutes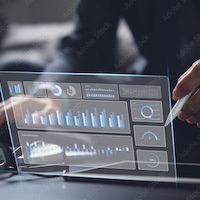 2022 was an outstanding year for the global PCB industry. Global industry output reached USD 88.2 Billion with 3.2% annual growth despite pressure from unpredictable factors such as geopolitics, high inflation, and high inventories. The negative factors are likely to continue playing a confounding role in 2023, but there is a chance it might perform a duck and jump. The economy and consumer demand will hopefully recover in the second half of the year to drive slight growth in global PCB. Industry output is expected to fall between 3% and -4%.
Outstanding 2022 for Global PCB Industry but Growth is Now Slowing
Pressure from persistent negative factors such as international conflict, high inflation and high inventories meant the generally positive outlook in 2021 underwent a shift in 2022. In particular, weak consumer demand in the second half produced a decline in sales at many companies that clawed back almost all the gains from optimistic growth in the first half. The global PCB industry is expected to be worth USD 88.2 Billion in 2022, with an annual growth of 3.2%. This is a marked downturn from the impressive 22.5% growth in 2021.
Carriers Continue to Drive Global PCB Market but Slowdown Suggests Caution
Corrections in the macro environment as well as international developments, placed the electronics industries of Taiwan, Japan and Korea all in a similar position. Continued chip supply uncertainty meant carriers became the counter to negative factors and even the engine for growth. Strong demand from high-performance computing and further upgrades to end-user product specifications all factored in global PCB out-performing end-user sales. Leading Japanese and Korean PCB makers such as Ibiden, Shinko, SEMCO, and LG-Innotek saw carrier sales account for over 90% of their PCB business. In other words, carriers accounted for almost all growth by Japanese and Korean peers. On the other hand, Chinese companies that once enjoyed rapid growth all experienced a noticeable slowdown in their gross profit margins and net profits due to the lower ratio of carriers.
Carriers may have hogged the limelight in recent years but were not immune to the economic downturn in the second half of 2022. For example, BT carriers targeted at consumer products saw their growth slacken in Q4 last year. ABF carriers for high-performance computing are also seeing mixed signals due to greater uncertainty in the future. Carriers are, therefore, likely to maintain positive growth in 2023 compared to other types of PCB products. Growth is however expected to be lower than last year and its contribution to global industry output will not be as marked.
PCB May Duck and Jump in 2023 with Better Second Half
The overall economic outlook for 2023 is poor, so demand for end-user electronic products is likely to stay conservative. Inventory pressures from the first half of this year are likely to keep overall sales low. There is a chance that demand will gradually recover in the second half of the year. On the whole, there should be less volatility in global end-user products for 2023 and some minor negative growth can be expected. 
For the electronics supply chain, the volume of customer orders is determined by market confidence. In the optimistic scenario, if inflation slows, the economy and consumer demand may see growth again in the year's second half. There is then a chance that the global PCB industry output will continue to grow by 3% and reach 90.8 Billion USD in value; if one-third of global economic entities go into recession as forecast by IMF however, the PCB industry may shrink instead. This decline in the value of the global PCB industry has been cautiously estimated to be around -4% (to USD 84.7 Billion).
The Two Key Issues for PCB Industry are Global Supply Chain Shift and Net-Zero Emissions
Growth in the global PCB industry is not just influenced by the economic outlook and end-user consumer demand. The COVID-19 pandemic and international political turmoil also triggered a global supply chain strategy shift over the last three years. The U.S. CHIPS Act, for example, is accelerating the semiconductor supply chain's return to the Americas; customer demand for geopolitical diversity risk is driving the PCB industry to look at relocating to Thailand, Vietnam and Malaysia. A post-pandemic shift in the global industry supply chain is now beginning to gather speed. The global risk posed by extreme weather means that low-carbon transformation is now critical to corporate survival. In the PCB industry for example, Zhen Ding Technology, Unimicron, Unitech, FLEXium, Ibiden, Shinko, Sumitomo, Meiko, Fujikura, Nitto, LG-Innotek, SEMCO and AT&S are all leading enterprises that have disclosed phased carbon reduction targets. All the industry leaders spearheading the transformation suggest that sustainability is now a new tool for competitiveness that businesses are rushing to master. The two key issues will continue to gather steam in 2023 and should shake up the global PCB industry competition.
2023 is shaping up to be a very volatile and unpredictable year. While the macro environment will continue to be confounded by many negative factors, economic cycles are all part and parcel of normal market forces. There is therefore no need to be overly concerned with the industry's overall development. As long as companies are properly prepared and have a robust constitution, they should be ready to welcome the next boom once the downturn comes to an end.
---
Suggested Items
09/25/2023 | StenTech
StenTech Inc., the leading multinational SMT Printing Solutions company, is pleased to announce plans to exhibit at the SMTA Guadalajara Expo, scheduled to take place Oct. 25-26, 2023 at the Expo Guadalajara in Guadalajara, Jalisco, Mexico.
09/25/2023 | Camtek
Camtek Ltd., together with FormFactor, Inc., are pleased to announce that they have entered into an agreement for the acquisition by Camtek of FormFactor, Inc.'s FRT Metrology business for $100 million in cash, subject to customary purchase price adjustments.
09/22/2023 | IPC
Join fellow EMS leaders in the region on Oct 5, 2023, 4:30 - 8:00pm EDT, to share industry pain points and solutions. Our focus for this meeting is how companies profitably reach the next level of revenue. Following a presentation on the current EMS market and revenue tiers in the industry, participants will discuss how to reach the next level and grow their business. Discussion will pull from direct experience, questions, and ideas. From there, the conversation goes where you, the leaders, take it. Every roundtable ends in unique takeaways.  
09/21/2023 | Intraratio
Intraratio, a provider of enterprise software solutions, is pleased to announce its participation in the SMTA Guadalajara Expo and Tech Forum 2023.
09/21/2023 | SEMI
The SEMI Semiconductor Climate Consortium (SCC) issued its first report of the semiconductor ecosystem's greenhouse gas (GHG) emissions profile, an in-depth analysis of the semiconductor value chain's carbon footprint and priority-ranked carbon emission sources for the industry to address.