Siemens, Centrale Nantes to Continue Cutting-edge Simulation Research
February 23, 2023 | Siemens
Estimated reading time: 2 minutes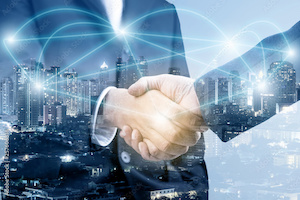 Siemens Digital Industries Software has announced that it has signed an agreement to sponsor a multi-year Academic Chair for funding research activities with Centrale Nantes University (Centrale Nantes) to continue its research into Smoothed-Particle Hydrodynamics (SPH). The arrangement provides funding to Centrale Nantes to support and enhance the computational fluid dynamics (CFD) simulation capabilities of Siemens' Simcenter™ software. Simcenter is a flexible, open, and scalable solution combining predictive simulation and test applications and is a key component of the Siemens Xcelerator portfolio.
Centrale Nantes, founded in 1919, trains versatile engineers to a very high scientific and technical level. Beyond this renowned training, with the support of numerous strong institutional and industrial partnerships,Centrale Nantes produces world-class academic and applied research. Centrale Nantes' Research Laboratory in Hydrodynamics, Energetics and Atmospheric Environment (LHEEA) is an internationally recognized leader in CFD and Smoothed-Particle Hydrodynamics (SPH). SPH is a more efficient than traditional methods of simulating fluid flows when there are impacts, splashes, or moving/deformed parts present in the fluid such as gearbox or e-motor lubrication, tires aquaplaning or vehicle water management.
In 2020, Siemens acquired Nextflow Software along with its technology named SPH Flow which was co-developed by Centrale Nantes, and co-developed with Consiglio Nazionale delle Ricerche - Istituto di Ingegneria del Mare (CNR-INM - the Italian National Research Council - Institute of Marine Engineering). This research chair will enable Siemens to continue its mutually beneficial relationship with the research teams at Centrale Nantes and CNR-INM and keep the organizations at the cutting edge of fluid flow simulation technology.
"This research chair continues an already fruitful relationship that benefits not only Siemens and Centrale Nantes, but the wider engineering and simulation community as we explore the cutting edge of fluid flow simulation technology together," said Jean-Claude Ercolanelli, Senior Vice President, Simulation and Test Solutions, Siemens Digital Industries Software. "The work done by the LHEEA lab is world-leading and should benefit our customers who are exploring the outer boundaries of what can be achieved with simulation."
"This research chair with a major group like Siemens is a fine demonstration of both the excellence of our research and the technological development role of our institution where companies of all sizes can find a real support for their research," said Jean-Baptiste Avrillier director of Centrale Nantes. "It is the result of a long-term collaboration and I am proud to sign this agreement, which marks the beginning of a new adventure with Siemens Digital Industries Software".
---
Suggested Items
09/14/2023 | Peters
For Peters, the new Reflow 1.8. soldering machine from SEHO is an investment in the future. Like its predecessor, this machine is used in the laboratory for testing high-quality solder resists. Before the coatings are entrusted to the customers, Peters performs a thermal soldering simulation.
09/08/2023 | AMETEK
AMETEK, Inc. announced the acquisition of United Electronic Industries (UEI), a leading provider of data acquisition and control solutions for the aerospace, defense, energy and semiconductor industries.
09/06/2023 | SEMI
Dr. Lawrence Pileggi, Coraluppi Head and Tanoto Professor of Electrical and Computer Engineering at Carnegie Mellon University, will be honored with the 2023 Phil Kaufman Award for distinguished contributions to Electronic System Design (ESD).
09/01/2023 | Andy Shaughnessy, I-Connect007
As we head into the Labor Day weekend, we have a variety of articles for this week's editor's picks. Hannah Nelson discusses the onboarding process she went through when she started a new job. Gaurab Majumdar explains why tech companies should consider hiring workers from India. Happy Holden details the importance of great sensor technology and why sensors are a critical ingredient in Smart manufacturing processes. Mike Brask discusses the new IPS ENIG line installed at the SEL facility in Idaho, and Chris DeMartino explains how Modelithics works to provide simulation models, primarily for the RF/microwave community.
09/01/2023 | Cadence Design Systems, Inc.
Cadence Design Systems, Inc. announced an expanded collaboration with Arm to speed data center silicon success on the Arm Neoverse V2 platform.