Indium Corporation Joins American Semiconductor Innovation Coalition
March 14, 2023 | Indium Corporation
Estimated reading time: 2 minutes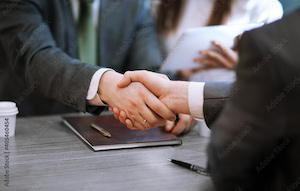 Advanced materials innovator Indium Corporation announced they have joined the American Semiconductor Innovation Coalition (ASIC). ASIC recently expanded its membership to include representatives from all stages of the chip fabrication supply chain, including packaging (interconnection and protection of the semiconductor chip).  Indium Corporation will be joining fellow technology innovators focused on advancing U.S. leadership in the research and development of semiconductor technology.
ASIC is a coalition of more than 170 organizations developing a proposal to utilize CHIPS and Science Act funding to serve as the main technical driver for the National Semiconductor Technology Center (NSTC) and the National Advanced Packaging Manufacturing Program (NAPMP). ASIC supports the research, development, prototyping, and manufacturing transfer goals of the NSTC and NAPMP and is developing strategies to ensure they are met.
"Indium Corporation is proud to join ASIC, and its members, in the pursuit of strengthening U.S. technology leadership and expanding domestic semiconductor production and packaging capabilities," said Ross Berntson, COO and President of Indium Corporation. "ASIC's work to create technology hubs and develop U.S. supply chains and production for our future economic prosperity aligns perfectly with our goals. Continued development of our technology alongside industry leaders in co-materials, tools, and manufacturing will help strengthen America's leadership in technology supply chains, increase production, and grow jobs in the U.S."
Founded in 1934 in upstate New York, Indium Corporation has a nearly 90-year history of materials innovation in electronics assembly, thermal interface materials, high-purity and ultrahigh purity metals, metal salts, and oxides used in a wide variety of electronics applications. It also has strong current and expanding capabilities in materials sustainability. Together with ASIC, Indium Corporation seeks to support advancements in both wafer fabrication and packaging in the U.S.
By joining ASIC's growing membership of companies, universities, startups, and nonprofits, Indium Corporation will have access to both high-volume wafer fabs through NSTC, and packaging prototyping lines through the Centers of Excellence under development by NAPMP. Through co-development of materials and their associated cutting-edge usages in advanced applications, Indium Corporation will be able to fine-tune the company's technology to volume production, alongside its current high-volume electronics materials.
"Indium Corporation is a long-standing New York-based leader in innovative materials technology and is a great example of continuity of U.S.-based innovation," said Douglas Grose, Ph.D., spokesperson for ASIC.  "The company's unique expertise and input will be great assets to our efforts to strengthen U.S. leadership in semiconductor and advanced packaging R&D and bolster microelectronics manufacturing in America."
---
Suggested Items
10/03/2023 | Indium Corporation
Indium Corporation, an international electronics materials refiner, smelter, manufacturer, and supplier, is proud to announce the acquisition of SAFI-Tech, a metal microcapsule technology innovator specializing in supercooling technology.
10/02/2023 | SEMI
Industry visionaries and experts will gather November 6-8 at the MEMS & Sensors Executive Congress (MSEC 2023) at the WIGWAM Resort in Phoenix, Arizona for insights into the latest trends and innovations in sensorization.
10/02/2023 | Indium Corporation
Indium Corporation Regional Product Manager Wisdom Qu will present at the iNEMI Workshop on Automotive Electronics on October 13, in Shenzhen, China.
10/02/2023 | ACN Newswire
This joint effort is expected to strengthen the supply of NANOWEB® films and accelerate the growth of the transparent conductive film industry, offering new applications for the automotive and consumer electronics sectors, such as transparent film antennas, transparent film heaters, and transparent film electromagnetic shielding.
09/29/2023 | Intel
Intel celebrated the arrival of its Intel 4 technology, which uses extreme ultraviolet (EUV) technology, and the first use of EUV in high-volume manufacturing (HVM) in Europe.