Books

Featured Books

smt007 Magazine

Latest Issues

Current Issue

Chips Don't Float

In Europe and the U.S., legislation is under way to revitalize PCB fabrication and packaging. What is the status of this work, and how specifically does this change the industry landscape for EMS companies? What will help keep us afloat?

Flying High With Digital Twin

The opportunity to use manufacturing simulation as a test bed for job planning and process optimization brings continuous improvement into the modern age. This may be an all-or-nothing type of project, but it's worth the investment.

Artificial Intelligence

In this issue, we (and AI) explored how and when artificial intelligence plays a role in manufacturing today. Whether on the factory floor, or in the front office, AI applications are emerging and changing how we approach planning, processes and problem solving.

Columns

Latest Columns

||| MENU
Schweitzer: Building Inner Strength
March 15, 2023 | Nolan Johnson, I-Connect007
Estimated reading time: 2 minutes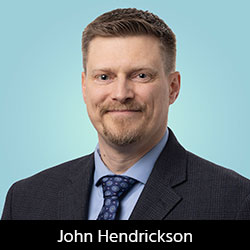 Schweitzer Engineering Laboratories (SEL) has been building out a greenfield captive facility for board fabrication and assembly. As we conducted this interview, SEL was nearing production; just before this magazine went to print, SEL announced that the facility had moved into production.
In this second part of a larger, wide-ranging discussion (see the February 2023 issue of PCB007 Magazine for part one), we spoke with John Hendrickson, engineering director; Frank Harrill, vice president of security; and Jessi Hall, senior director of vertical engineering. The discussion encompasses what goes into the mindset of a captive EMS facility.
Nolan Johnson: Schweitzer is currently building a captive facility. There isn't much of that happening in North America right now, so I think your perspective on this is unique and likely very insightful. How do you view the current marketplace when you have just one dedicated customer?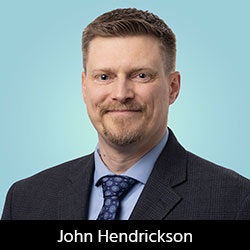 John Hendrickson: It's both exciting and challenging. It's challenging because a typical shop in the United States has many customers. Those customers have their needs and are always pushing those facilities into looking and researching capabilities or new areas. For us, since we have just one customer, the challenge is in being proactive in how we address that. We must be in tune with what the next level downstream suppliers are providing to our design engineers and how that impacts our product development.
What's exciting about that is we get to partner a lot closer with our R&D folks. We become integrated into the project teams early, so we understand the challenges that they're trying to solve and the components they're using to solve those challenges.
We also get to do a lot of proactive research and help drive the designs in the manufacturing space as well; we're driving things like consistency and simplified designs. There are a lot of buzzwords in industry: HDI, blind buried via, sequential lamination, etc. That's when we take a step back and really look at the reliability of our products. Do we really need to go to those levels? If we do, we have to consider how that impacts our reliability, because we have a 20-plus-year lifecycle in our products.
Johnson: Most of the EMS providers in the industry right now have to be reasonably good at a lot of things. In contrast, you have a thick set of constraints you can rely on.
Hendrickson: We do have a diverse product mix. We might decide not to invest in something because it's a low volume piece and the justification for that investment isn't there. Balancing that vs. keeping things captive is part of the challenge.
This excerpt is from the March 2023 issue of SMT007 Magazine. Follow this link to continue reading this conversation.
---
Suggested Items
09/27/2023 | SEMI
SEMI announced the election of four new members to the SEMI North America Advisory Board: Dr. Russell Low, President and CEO of Axcelis; Martin Elzingre, Vice President and General Manager of Semiconductor Division North America at Edwards Vacuum; Audrey Charles, Senior Vice President of Corporate Strategy at Lam Research; and Dr. Jeorge S. Hurtarte, Senior Director of SoC Semiconductor Test at Teradyne.
09/21/2023 | ViTrox
ViTrox, which aims to be the world's most trusted technology company, is pleased to announce the addition of Hayden Dalton to our team as a Field Support Engineer who based in Milwaukee, WI, effective August 21, 2023.
09/20/2023 | Cadence Design Systems, Inc.
Cadence Design Systems, Inc. and CEVA, Inc. announced that they have entered into a definitive agreement for Cadence to acquire Intrinsix Corporation, a wholly owned subsidiary of CEVA and a provider of design engineering solutions focused on the U.S. aerospace and defense industry.
09/19/2023 | SMTA
SMTA is honored to announce Qais Qasaimeh, a graduate student at Auburn University, has been selected as the winner of the 2023 Charles Hutchins Educational Grant.
09/18/2023 | ECD
ECD announced that Seydina Diop has joined the company's growing engineering team as a Software Engineer II.