Books

Featured Books

smt007 Magazine

Latest Issues

Current Issue

Chips Don't Float

In Europe and the U.S., legislation is under way to revitalize PCB fabrication and packaging. What is the status of this work, and how specifically does this change the industry landscape for EMS companies? What will help keep us afloat?

Flying High With Digital Twin

The opportunity to use manufacturing simulation as a test bed for job planning and process optimization brings continuous improvement into the modern age. This may be an all-or-nothing type of project, but it's worth the investment.

Artificial Intelligence

In this issue, we (and AI) explored how and when artificial intelligence plays a role in manufacturing today. Whether on the factory floor, or in the front office, AI applications are emerging and changing how we approach planning, processes and problem solving.

Columns

Latest Columns

||| MENU
Altus Extends the Reach of Essemtec to Ireland
March 21, 2023 | Altus Group
Estimated reading time: 1 minute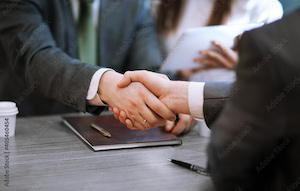 Following a successful partnership in the UK, Altus Group, a leading supplier and service provider of capital equipment for the electronics industry, has announced a distribution agreement with Essemtec in Ireland.
The distribution expansion with Essemtec, industry leader in adaptive SMT pick-and-place equipment and intelligent production storage and logistic systems, will enable Altus to provide its customers in Ireland with the most innovative solutions in the marketplace.
Gareth Fenton, Altus Sales Manager, Ireland, said: 'We are delighted to be given the opportunity to expand on our success with Essemtec and now bring the equipment to reach our full territory across Ireland and the UK."
The deal comes after a successful year in Ireland, with Altus developing new growth potential and building its customer base within the region following investment in a growing team of experts. 
"We have been working hard to offer the best service possible for our customers and prospects locally from both a pre-sales and post-sales perspective," said Gareth.
"It is gratifying to see that all of our hard work is paying off with successful projects and further opportunities. We have ambitions to be the 'go-to' partner in Ireland for production support and process improvement projects. With Essemtec we now can sell full turnkey solutions to customers across SMT, as well as conventional assembly. We believe that the future is bright for our collaboration with Essemtec, who have a top-quality machines with unique attributes for companies looking for ultimate flexibility from their production line.''
The latest equipment released by Essemtec is considered technically exceptional. Its adaptive, highly flexible SMT pick-and-place, sophisticated dosing systems for high-speed and micro-dispensing, and intelligent storage and logistics for the production material will capitalise on re-shoring production lines.
---
Suggested Items
09/21/2023 | Dymax
Dymax, a leading manufacturer of light-curing materials and equipment, will exhibit in booth 1526 at SMTA International 2023 in Minneapolis, MN, from October 10-11.
09/21/2023 | Altus Group
Altus Group, a leading supplier of capital equipment and services to the electronics manufacturing industry, has signed an agreement with SMT Thermal Discoveries to distribute its advanced reflow soldering and thermal technology solutions in Ireland.
09/21/2023 | ViTrox
ViTrox, which aims to be the world's most trusted technology company, is pleased to announce the addition of Hayden Dalton to our team as a Field Support Engineer who based in Milwaukee, WI, effective August 21, 2023.
09/20/2023 | Cadence Design Systems, Inc.
Cadence Design Systems, Inc. and CEVA, Inc. announced that they have entered into a definitive agreement for Cadence to acquire Intrinsix Corporation, a wholly owned subsidiary of CEVA and a provider of design engineering solutions focused on the U.S. aerospace and defense industry.
09/20/2023 | Zentech Manufacturing
Zentech Manufacturing is pleased to announce that it has chosen Tim Facklam to be its Chief Operating Officer.