Books

Featured Books

smt007 Magazine

Latest Issues

Current Issue

Chips Don't Float

In Europe and the U.S., legislation is under way to revitalize PCB fabrication and packaging. What is the status of this work, and how specifically does this change the industry landscape for EMS companies? What will help keep us afloat?

Flying High With Digital Twin

The opportunity to use manufacturing simulation as a test bed for job planning and process optimization brings continuous improvement into the modern age. This may be an all-or-nothing type of project, but it's worth the investment.

Artificial Intelligence

In this issue, we (and AI) explored how and when artificial intelligence plays a role in manufacturing today. Whether on the factory floor, or in the front office, AI applications are emerging and changing how we approach planning, processes and problem solving.

Columns

Latest Columns

||| MENU
Dymax Announces New Partnership with DoMo Medical Technologies
March 21, 2023 | Dymax Corporation
Estimated reading time: 1 minute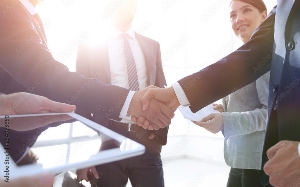 Dymax, a leading manufacturer of rapid curing materials and equipment, proudly welcomes its newest sales partner, DoMo Medical Technologies Inc., to its growing group of business partners.
Located in Minnesota, DoMo Medical will focus its efforts on promoting and supporting the sales of Dymax light-curing solutions to the medical markets in Minnesota and Wisconsin.
Consisting of a highly specialized team of professionals with extensive experience in marketing and business development, DoMo Medical will act as a conduit between Dymax and key customers. They will concentrate on creating and growing cooperative relationships between companies, providing expert technical guidance and assistance to design streamlined, cost-effective manufacturing processes.
The new partnership will bring Dymax and customers together to provide them with a single source for automated dispensing, coating, curing, and materials solutions. "Our relationship with DoMo Medical will help expand our reach to critical OEM manufacturers in the medical industries that may not be aware of Dymax's 40 years of experience developing innovative light-curing technologies," commented Brent Newblom, Channel Partner Manager for Dymax Americas.
Dennis Olson, President of DoMo, stated, "We are excited that Dymax has chosen to work with us to expand their business into important medical markets throughout Minnesota and Wisconsin. Along with our sales expertise and their extensive knowledge of light curing, we can help manufacturers improve their processes, expand their capabilities, enhance communications, and increase their bottom line."
Backed by significant technical expertise, the DoMo sales team can seamlessly support onsite implementation and, in conjunction with Dymax's extensive knowledge of the light-curing industry, offer a complete manufacturing solution to companies. This alliance builds upon the Dymax mission to make its customers more capable and efficient.
---
Suggested Items
09/21/2023 | Dymax
Dymax, a leading manufacturer of light-curing materials and equipment, will exhibit in booth 1526 at SMTA International 2023 in Minneapolis, MN, from October 10-11.
09/21/2023 | Altus Group
Altus Group, a leading supplier of capital equipment and services to the electronics manufacturing industry, has signed an agreement with SMT Thermal Discoveries to distribute its advanced reflow soldering and thermal technology solutions in Ireland.
09/21/2023 | ViTrox
ViTrox, which aims to be the world's most trusted technology company, is pleased to announce the addition of Hayden Dalton to our team as a Field Support Engineer who based in Milwaukee, WI, effective August 21, 2023.
09/20/2023 | Cadence Design Systems, Inc.
Cadence Design Systems, Inc. and CEVA, Inc. announced that they have entered into a definitive agreement for Cadence to acquire Intrinsix Corporation, a wholly owned subsidiary of CEVA and a provider of design engineering solutions focused on the U.S. aerospace and defense industry.
09/20/2023 | Zentech Manufacturing
Zentech Manufacturing is pleased to announce that it has chosen Tim Facklam to be its Chief Operating Officer.