Books

Featured Books

pcb007 Magazine

Latest Issues

Current Issue

The Registration Sweet Spot

Registration is underrated and underappreciated. The key is to ensure proper registration from layer to layer across the entire printed circuit board. It's a holistic process requiring anticipation, prediction, precise attention at each step, and detailed data tracking and monitoring.

High-reliability Fabrication

In this month's issue, our expert contributors discuss the latest in technologies, trends, complexities and resources regarding high-reliability fabrication.

Finding Ultra

New demands on PCB fabrication, namely advanced packaging, ultra high density interconnect (UHDI), and new specialty materials, are converging, changing the landscape of our business. Is it time to start paying close attention to this convergence?

Columns

Latest Columns

||| MENU
A Promising Future for Automation
March 21, 2023 | Christopher Bonsell, Chemcut
Estimated reading time: 2 minutes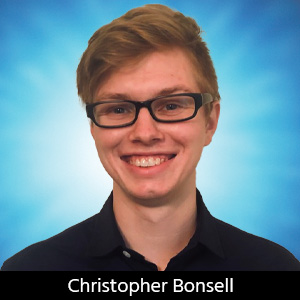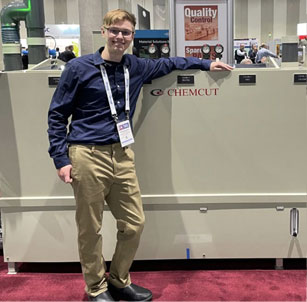 This year, I had the great opportunity to come to IPC APEX EXPO in San Diego as a contributing member in Chemcut's booth. Being an exhibitor is always interesting because you never know what you will learn or who you will meet. Truly, it seems that every IPC APEX EXPO is an eye-opening experience. This was the second show I attended, and last year I was amazed to see how in-depth and interconnected the electronics industry is. Seeing how many different companies contribute to manufacturing today's core technology never fails to impress me. The lesson I learned from this year's show is slightly different, but I think it can offer some useful insights to manufacturers in the PCB industry.
The theme that came up the most in my conversations this year was the industry's push for automation and the implementation of robotics. From what I noticed, the demand for this seems to be even greater than last year. What is interesting about this is that today's robotics are not exactly a brand-new technology, although they are essentially new in how they are applied to manufacturing products like PCBs. This is because, for a long time, most PCBs have been primarily manufactured overseas. Now that there is a major push to bring manufacturing back to the United States, people in the industry are looking to adapt their PCB fabrication process accordingly.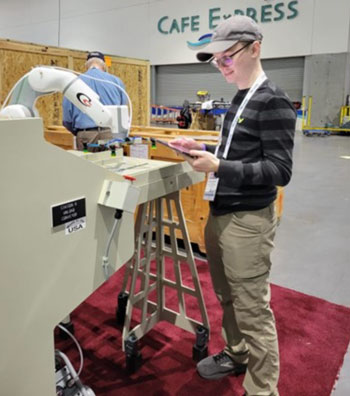 At last year's IPC APEX EXPO, automation technology was undoubtedly in the spotlight. While that was still the case this year, the overall number of people seeking that technology was much higher. This growing demand can likely be attributed to the reshoring of PCB manufacturing, but I think it is also due to the industry just now beginning to understand the capabilities of today's technology.
Another theme that came up in my conversations was that people underestimate the versatility of newer technology. In some cases, they were concerned that they would not be able to implement tools like robotic loaders with their current equipment. It may surprise those people to hear that this is not a major issue anymore. With the flexibility of today's technology, you can virtually integrate it with any piece of equipment you have, whether old or new. This is typical for many automation technologies. After this year's show, I believe more people will recognize this, and we will see them implementing automated solutions into their current manufacturing processes. From there, we will see a major improvement throughout the whole PCB industry as well as the industries it supports.
This year's IPC APEX EXPO certainly gave me some insights into the electronics industry and where it will be soon. If you had the chance to visit the Chemcut booth while at the conference, thank you for stopping by. If you did not get the chance, please consider stopping by next year. Even if you are not involved in the PCB industry, it is always insightful to have conversations with people with outside perspectives.
Christopher Bonsell is a regular columnist for I-Connect007. To read his columns or contact Bonsell, click here.
This article originally appeared in the 2023 edition of Show & Tell Magazine.
---
Suggested Items
12/01/2023 | Silicon Mountain
Silicon Mountain, a leading electronic manufacturing company, is pleased to announce its participation in the 3rd Annual Idaho Manufacturing Industry Trade Show & Conference, hosted by the Idaho Manufacturing Alliance.
11/30/2023 | BUSINESS WIRE
Ciena, a U.S.-based networking systems, services and software company, is adding domestic manufacturing through an expanded agreement with global diversified manufacturer Flex.
11/30/2023 | Keysight Technologies, Inc.
Keysight Technologies, Inc. announces that Arbe has selected the E8719A Radar Target Solution (RTS) to test the Arbe 4D imaging radar chipset for automotive applications.
11/29/2023 | TT Electronics
TT Electronics, a global provider of custom power solutions and engineered technologies, has announced that its Power and Control business has officially opened its new state-of-the-art research, development and manufacturing facility.
11/29/2023 | Dana Korf -- Column: Dana on Data
November's issue of Design007 Magazine had an excellent theme that evolved around design simplification. There were exceptionally good articles about how to reduce over-constrained or needlessly complex designs. One significant time-consuming category is the creation of many design files and drawings which lead to lengthy creation and interpretation time along with the considerable time to resolve conflicting or erroneous information.