Books

Featured Books

smt007 Magazine

Latest Issues

Current Issue

Chips Don't Float

In Europe and the U.S., legislation is under way to revitalize PCB fabrication and packaging. What is the status of this work, and how specifically does this change the industry landscape for EMS companies? What will help keep us afloat?

Flying High With Digital Twin

The opportunity to use manufacturing simulation as a test bed for job planning and process optimization brings continuous improvement into the modern age. This may be an all-or-nothing type of project, but it's worth the investment.

Artificial Intelligence

In this issue, we (and AI) explored how and when artificial intelligence plays a role in manufacturing today. Whether on the factory floor, or in the front office, AI applications are emerging and changing how we approach planning, processes and problem solving.

Columns

Latest Columns

||| MENU
Watch Now: Episode 4 of the Micro Webinar Series: 'Smarter Manufacturing Enabled with Inspection Data'
March 29, 2023 | I-Connect007
Estimated reading time: Less than a minute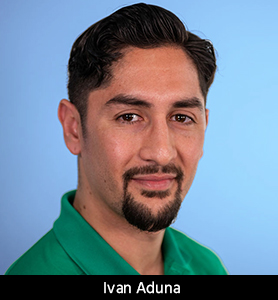 Watch & Learn!
Episode 4, "Envisioning the Factory of the Future" from Koh Young's new micro webinar series 'Smarter Manufacturing Enabled with Inspection Data' is available now.
In this episode of the engaging, 12-part micro webinar series, Koh Young topic expert Ivan Aduna shares how intelligent software solutions can help manufacturers analyze and optimize the production process by managing process data from connected SPI and AOI systems to speed the arrival of the Fourth Industrial Revolution. Viewers can watch "Envisioning the Factory of the Future" in under 5 minutes.   
Designed to complement Koh Young's I-007eBook, The Printed Circuit Assembler's Guide to...SMT Inspection, Today, Tomorrow and Beyond, this entire 12-part webinar series can be viewed in under an hour. In this series, viewers will learn about secure data collection, AI-powered solutions to manage and analyze data, and how to leverage the IPC CFX-QPL to succeed in the transformation to Industry 4.0.
Visit Smarter Manufacturing Enabled with Inspection Data and start watching, free, today! 
---
Suggested Items
09/28/2023 | Nolan Johnson, I-Connect007
The practical question around CHIPS Act development and electronics assembly is, "Will this change how we do business?" Indium Corporation's Dr. Andy Mackie sat down with Nolan Johnson to share what he sees as emerging answers to that question from his perspective as an expert in electronics assembly and packaging, and as a participant in standards development through IPC, JEDEC, and SEMI.
09/28/2023 | IPC
IPC continues to collaborate with the electronics manufacturing industry to meet their current and future workforce training needs.
09/28/2023 | IPC
Though product demand weakened this month with Orders and Backlog Indexes slipping, overall electronics industry operations remain healthy per IPC's September 2023 Global Sentiment of the Electronics Supply Chain Report.
09/27/2023 | Cherie Litson, CID+, Litson1 Consulting
Rigid-flex circuits are unique structures; part rigid board and part flex, they're increasingly working their way into many of the electronic devices we use every day. There have been many advances in rigid-flex lately as more companies find themselves exploring this technology. So, before I started writing this article about rigid-flex design, I double-checked a few things. Fortunately, there is plenty of rigid-flex information available on a variety of great websites that we all know and trust.
09/18/2023 | IPC
IPC Day France: Aerospace Electronics is an aerospace-focused networking event featuring key industry experts from NASA and Airbus and will take place on October 2, 2023 .