Books

Featured Books

pcb007 Magazine

Latest Issues

Current Issue

Finding Ultra

New demands on PCB fabrication, namely advanced packaging, ultra high density interconnect (UHDI), and new specialty materials, are converging, changing the landscape of our business. Is it time to start paying close attention to this convergence?

Developing a Strategy

A solid strategy is a critical part of success. This month, we asked some of the top industry leaders and business strategy "gurus" to share their thoughts on developing strategies.

Winning With TQM

In this issue, we explore how TQM has entered the DNA of continuous improvement disciplines, and the role leadership transformation plays in this. If you've ever competed against a TQM company, you understand their winning advantage.

Columns

Latest Columns

||| MENU
Advancing in a New Era
March 22, 2023 | John W. Mitchell, IPC
Estimated reading time: 2 minutes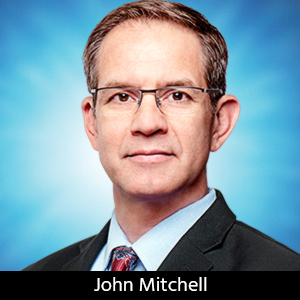 What goes down must also come up. This is not the idiom we're used to hearing, but I'd like to apply it to IPC APEX EXPO 2023. After a few years of lower attendance numbers due to the COVID pandemic, 2023 ushered in a re-invigorated group of attendees, exhibitors, speakers, event contractors, and staff to the show floor and meeting rooms.
IPC APEX EXPO 2023 was fueled by the possibilities of new advances in electronics manufacturing. We saw this in the exhibition, where a multitude of high-tech machinery (artificial intelligence, in some cases) showcased cutting-edge assembly, testing and inspection equipment, software automation, laser systems, additive manufacturing, and Factory of the Future technologies. The Technical Conference sessions and Professional Development courses covered such hot-topic tracks as Smart factories, PCB fabrication and materials, and high-density interconnects.
From what I observed and heard directly from exhibitors, the exhibition experience was positive for the 376 exhibitors who showcased their products and services on 122,700 square feet of show floor space. Davina McDonnell, global marketing manager for Cogiscan, told me, "IPC APEX 2023 was a big hit for us—the best show in years! Our booth was consistently packed with every demo station in use by customers. Our team had meaningful and productive conversations with lots of new contacts and we all left the show energized and excited about what's in store for the rest of the year. This was the best IPC APEX EXPO we have participated in."
From attendees, I was pleased to hear accolades on technical program offerings, many stating that it was the best conference in years; attendance was at an all-time high in more than a decade. The Technical Program Committee built a strong program with five tracks, 28 sessions, and 104 papers, with peer-reviewed content from 18 countries, detailing original research and innovations from industry experts around the world. The paper presenters—international subject matter experts—eagerly shared their knowledge and expertise, and provided attendees with quality technical content not found or presented anywhere else. We are very proud of the Technical Conference and set the bar high for paper submissions.
New this year were two special technical sessions, one on advanced packaging presented by IPC's Chief Technical Officer Matt Kelly, and another on e-mobility led by Brian O'Leary of Indium and Jason Schwartz of KYZEN. Both special sessions drew capacity crowds and earned high marks from attendees for their thoroughness of content.
To read this entire article, which appeared in the 2023 edition of Show & Tell Magazine, click here.
---
Suggested Items
09/18/2023 | IPC
IPC Day France: Aerospace Electronics is an aerospace-focused networking event featuring key industry experts from NASA and Airbus and will take place on October 2, 2023 . 
09/15/2023 | TRI
Test Research, Inc. (TRI), the leading test and inspection systems provider for the electronics manufacturing industry, will join productronica 2023, which will be held at Messe München Center from November 14 – 17, 2023.
09/13/2023 | I-Connect007 Editorial Team
For this month's issue on rigid-flex design, we spoke with instructor Kris Moyer, who teaches the IPC class "PCB Design for Flex and Rigid-Flex Boards." In this wide-ranging interview, Kris breaks down the hurdles facing rigid-flex designers and offers a variety of solutions for rigid board designers taking on their first rigid-flex circuits. He also provides a few horror stories to illustrate what happens if you don't follow sound design practices, rules, and standards. And, as Kris points out, "Your fabricator is your friend."
09/13/2023 | IPC
In conjunction with NEPCON Vietnam 2023, IPC hosted its popular IPC Hand Soldering and Rework Competition in Hanoi, Vietnam on September 6-8, 2023.
09/13/2023 | Hentec Industries/RPS Automation
Hentec Industries/RPS Automation, a leading manufacturer of selective soldering, lead tinning and solderability test equipment, is pleased to announce that Sinclair Manufacturing has purchased Pulsar solderability testing and Photon steam aging systems for installation in their Chartley, Massachusetts facility.