Books

Featured Books

pcb007 Magazine

Latest Issues

Current Issue

Finding Ultra

New demands on PCB fabrication, namely advanced packaging, ultra high density interconnect (UHDI), and new specialty materials, are converging, changing the landscape of our business. Is it time to start paying close attention to this convergence?

Developing a Strategy

A solid strategy is a critical part of success. This month, we asked some of the top industry leaders and business strategy "gurus" to share their thoughts on developing strategies.

Winning With TQM

In this issue, we explore how TQM has entered the DNA of continuous improvement disciplines, and the role leadership transformation plays in this. If you've ever competed against a TQM company, you understand their winning advantage.

Columns

Latest Columns

||| MENU
Estimated reading time: 2 minutes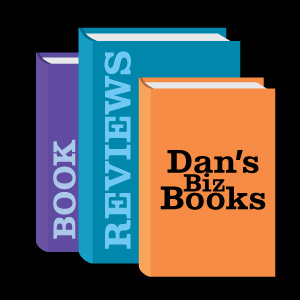 March 24, 2023
Dan's Biz Bookshelf: 'The Rare Find: How Great Talent Stands Out'
Have we been doing it wrong all these years? Did looking for the perfect person for our company not mean looking for the perfect resume?
I am pretty sure we were wrong. Maybe we should have listened to Tom Peters years ago when he declared, radically I might add, that we should never hire a straight-A student. He said to look for the C student.
Now, author George Anders is rightfully confirming that theory. His advice: Look for candidates with a "jagged resume," explaining that this is the resume where the background appears to teeter on the edge between success and failure. He advises that we look beyond the obvious candidates—the winners, if you will—and look for those diamonds in the rough, as I like to call them.
These are candidates who at first glance don't seem to make up what you are looking for. They have flaws and failures, and their careers have not been easy. But just look at some of the facts:
Many of our top 10 companies in this country are led by immigrants
Steve Jobs and Bill Gates were high school dropouts
Taylor Swift was rejected by five music companies until she finally landed a $15,000 a year contract
J.K. Rollins was rejected by at least 10 publishing companies
Tom Brady barely made it into the NFL before the Patriots took a chance on him and selected as the 199th draft pick as their backup, backup quarterback
Here are some ways Anders says we can make sure we start looking for talent in, well, all the wrong places.
Widen your view of talent: Don't just look at a candidate in terms of what they can do for you today, but rather for the future as well. "Compromise on experience, don't compromise on character. Seek out "talent that whispers" on the fringes of talent. Ask: "What can go right?"
Find inspirations that are hidden in plain sight: Connect the dots. Look for things that are not obvious at first sight but can actually make up the ingredients to that diamond in the rough perfect candidate.
Simplify your search for talent: "Be willing to pick one trait that matters more than anything. Of the ability to recover from setbacks is what separates people who surpass expectations from those who disappoint. Always be alert to other invisible virtues, too. Insist on the right talent. Push your best candidates to grow even stronger. Become a citadel of achievement."
As we continue to meet our current challenges of hiring the right people, it becomes evident that we must change our thinking; we must open our minds to the idea of looking for candidates in all the wrong places. The best way to start is with this book.
Dan Beaulieu is president of D.B. Management Group.
The Rare Find: How Great Talent Stands Out
Author: George Anders
Copyright: 2011 by Portfolio/Penguin, a member of Penguin Group
Price: $26.95 Hardcover/$7.99 Kindle
Pages: 276 pages