Books

Featured Books

pcb007 Magazine

Latest Issues

Current Issue

Finding Ultra

New demands on PCB fabrication, namely advanced packaging, ultra high density interconnect (UHDI), and new specialty materials, are converging, changing the landscape of our business. Is it time to start paying close attention to this convergence?

Developing a Strategy

A solid strategy is a critical part of success. This month, we asked some of the top industry leaders and business strategy "gurus" to share their thoughts on developing strategies.

Winning With TQM

In this issue, we explore how TQM has entered the DNA of continuous improvement disciplines, and the role leadership transformation plays in this. If you've ever competed against a TQM company, you understand their winning advantage.

Columns

Latest Columns

||| MENU
AT&S Achieves Climate Protection Milestone with Emissions Targets
March 24, 2023 | AT&S
Estimated reading time: 2 minutes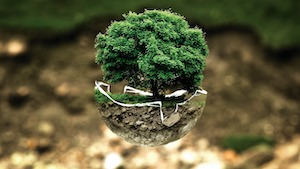 In financial year 2021/22 AT&S voluntarily committed its climate protection targets to the strict guidelines of the Science Based Targets Initiative (SBTi). In the following year, specific emission reduction targets were submitted and subjected to a diligent review by the SBTi. The SBTi has now concluded that AT&S's climate targets meet the strict criteria of the Climate Protection Alliance, which means that it is considered scientifically sound that AT&S's energy strategy is based on the latest findings of climate research.
The Science Based Targets Initiative is an international climate protection alliance consisting of the United Nations Global Compact (UNGC), Carbon Disclosure Project (CDP), World Resources Institute (WIR) and WWF, which promotes ambitious climate protection measures in the private sector. Being recognised by this alliance demonstrates a company's strong commitment to overall social responsibility and to guaranteeing customers ambitious sustainability standards.
Under the climate targets that have now been confirmed, AT&S pledges to reduce greenhouse gas emissions by 38% by 2030 compared with 2021, both from direct emissions within the company and from indirect emissions from energy suppliers. In addition, emissions generated by purchased goods, services and capital goods are reduced by 48 % per euro of value added over the same period.
"With the recognition of our emissions targets by the SBTi, AT&S can announce the achievement of a milestone in the company's sustainability history," Marina Hornasek-Metzl, Senior Director ESG at AT&S, is pleased to say and emphasises: "We are aware that this is only the first step. We will continue to drive climate protection in all areas as part of our sustainable growth strategy."
In order to achieve the ambitious targets by financial year 2030/31, AT&S will optimise energy management for processes and production facilities in its plants and increase the proportion of green energy in purchasing step by step. In order to reduce emissions in the supply chain, AT&S will rely on even stronger cooperation with its suppliers in the future.
The significant reduction of emissions also brings clear economic benefits, as the achievement of these targets is accompanied by savings in energy consumption. Furthermore, the company's ambitious climate strategy supports the goals of its customers, making their emission reduction targets easier to achieve, which in turn reinforces trust and strengthens the customer relationship.
"As a globally active company, we take our responsibility in the area of climate protection very seriously. To underline this, we have committed ourselves to the targets of the Science Based Targets Initiative. The confirmation of our energy strategy is a significant step on the way to becoming a leading high-tech group also in the area of sustainability," says CEO Andreas Gerstenmayer.
---
Suggested Items
09/20/2023 | Siemens
Siemens Digital Industries Software announced that Gotion High-tech Co., Ltd. has selected the Siemens Xcelerator portfolio of industry software to build an intelligent battery manufacturing platform as part of achieving its digital transformation goals.
09/19/2023 | TSMC
To respond to climate change and mitigate climate impact, TSMC announced an acceleration of its RE100 sustainability timetable, moving its target for 100% renewable energy consumption for all global operations forward to 2040 from 2050.
09/19/2023 | Anaya Vardya -- Column: Standard of Excellence
In my last column, I discussed cutting-edge innovations in printed circuit board technology, focusing on innovative trends in ultra HDI, embedded passives and components, green PCBs, and advanced substrate materials. This month, I'm following up with the products these new PCB technologies are destined for. Why do we need all these new technologies?
09/11/2023 | DARPA
DARPA is entering the first phase of the Persistent Optical Wireless Energy Relay (POWER) program, aimed at revolutionizing energy distribution through airborne wireless power transfer. Three teams—led by RTX Corporation, Draper Laboratory, and BEAM Co.—will design and develop wireless optical power relays. The program goals include demonstrating the key components necessary for a resilient, speed-of-light energy network.
09/11/2023 | Meyer Burger
Helion, leader in the solar industry, and photovoltaic manufacturer Meyer Burger seal a strategic partnership. The two companies are thus setting an example for a strong Swiss solar industry.